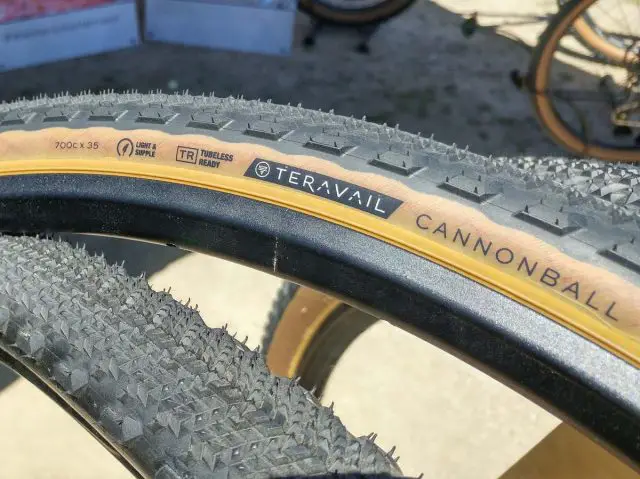 Tan sidewalls have gained in popularity over the past season or so, but this trend isn't exactly new. Remember, what's new, is old again, certainly the case in the cycling industry. In the case of Teravail, they have added Tan sidewalls to the Cannonball, Rampart and Sparwood tyres, but only in the 60tpi "Light and Supple" casing. Additionally, all of these Teravail tyres are tubeless compatible.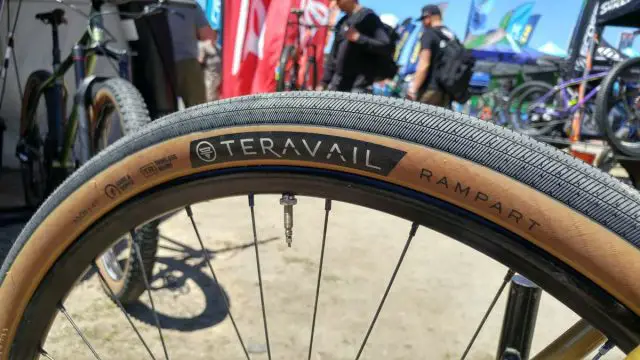 The Cannonball has been a favorite tyre at Dirty Kanza 200 for some – our man K-Dogg loves the tough nature of this tyre – and is available in 700c x 35mm and 700c x 38mm. Now, you can class it up a notch! Approximate MSRP is $US 60.00 for both sizes
The Rampart is only available in the increasingly popular "Road Plus" size of 650b x 47mm. Approximate MSRP is $US 60.00.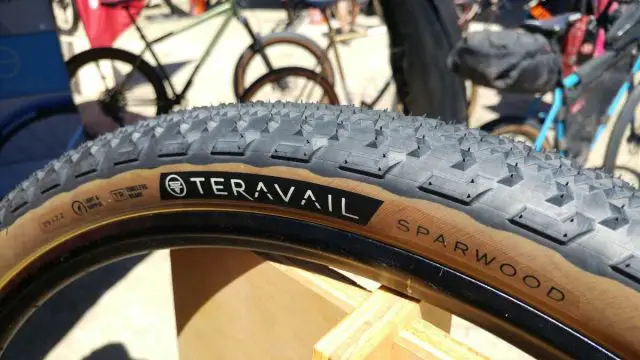 Finally, the Sparwood, aimed more at the bikepacking segment, measures 29'er x 2.2″, and should retail for about $US 75.00.
Get more details on these Black and Tan tyres by clicking the link at the bottom of this article.