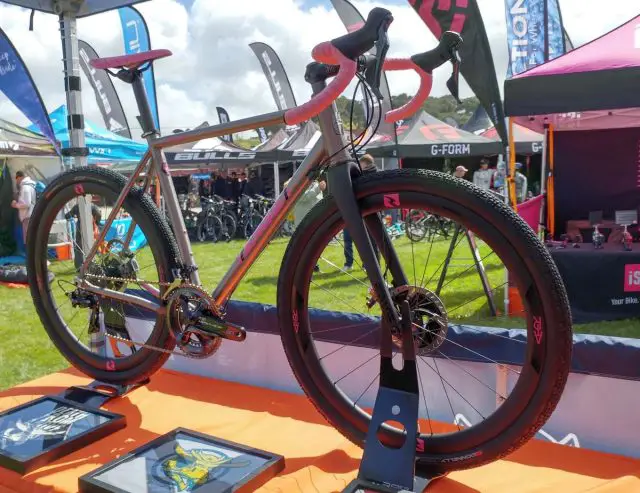 "When I founded Sage Titanium in 2012, I was looking for something different. I grew up at a time when bike frames were forged from steel, aluminum and titanium. Back then, you lusted after a bike. You bought it. You held on to it. You cherished it. You rode it for decades. Call me nostalgic, but those classic designs were things of beauty."
"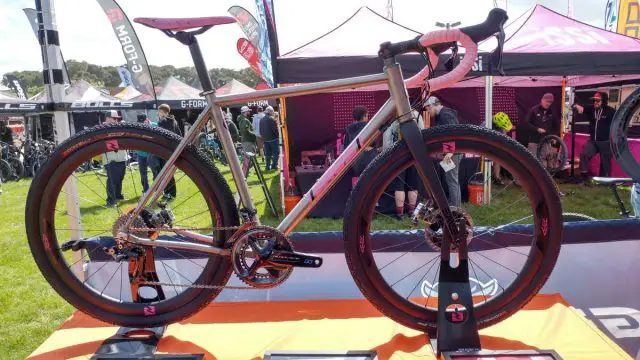 "I started Sage Titanium determined to offer bicycles that reconciled the class of the past with the performance of tomorrow. To me, titanium has always represented the future while maintaining the heritage of the bicycle's past. The metal has a life to it. It changes the characteristics of the ride for the rider. It provides road feedback and smooths out the rough spots. It exudes a toughness and elegance that no frame material can match. It amazes. It inspires. It's the foundation of every Sage bicycle."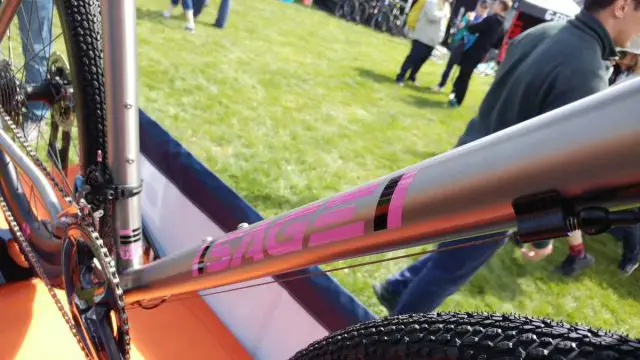 "All our titanium bikes are 100 percent designed, cut, welded and finished right here in the United States. Domestic production gives us unsurpassed quality control. We are proud every Sage Titanium frame meets the highest standards of performance and craftsmanship. When you buy a Sage, you receive a machine that embodies the tradition of titanium while incorporating the refined technology of the future. You get personalized customer service that delivers your perfect bike. And each pedal stroke on that perfect bike will bring you joy for decades to come." – Dave Rosen – Founder, Sage Titanium Bicycles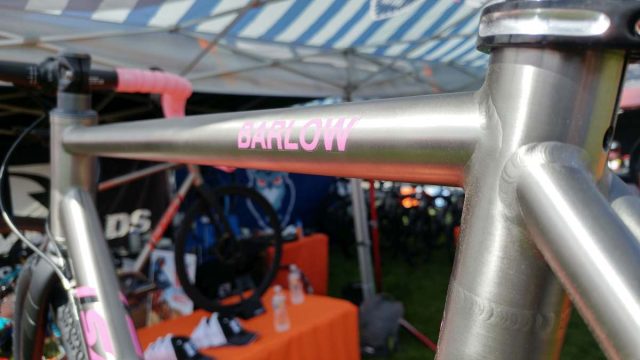 "The One Bike to Rule Them All"
"A study in refined ruggedness—this is one bike to rule them all. Named for the road that brought pioneers over the Cascade Mountains on the final leg of the Oregon Trail, the Barlow is built for epic adventures. It draws on the aggressive geometry and precise handling of our award-winning Skyline road bike, while also maintaining the comfort and toughness of an off-road machine."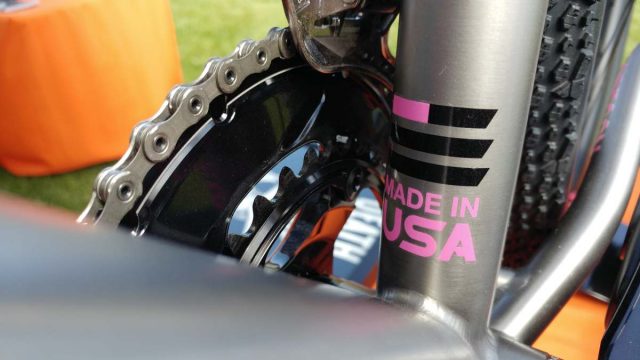 "Some might label this design "adventure rider," "gravel racer," or "endurance road," but Sage Titanium's versatile frame transcends those conventional categories. No, the Barlow relishes the rigors of the dirt while begging for the speed of the road. It loads up for a tour and can handle the long haul. It does not compromise, and it flashes with the class of titanium. It does it all."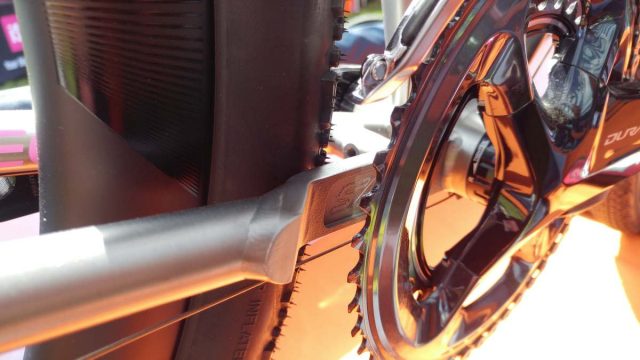 "A machined-titanium yoke enhances the drive-side chainstay and defines the Barlow's versatility. The design clears 53/39 chainrings and a 40-millimeter tire while preserving normal crank arm spacing. It's not constrained to smaller gearing, like a cyclocross bike."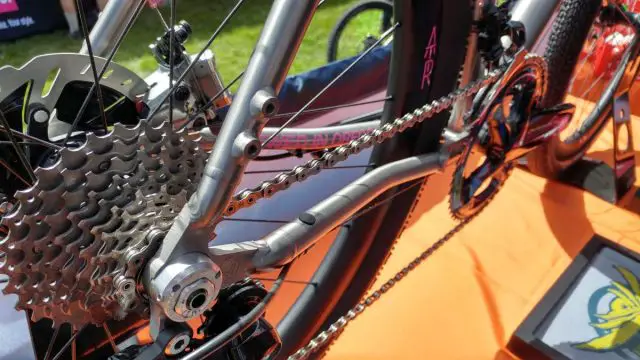 "It's not limited by narrow rubber, like a road bike. It's suited for any adventure at any speed."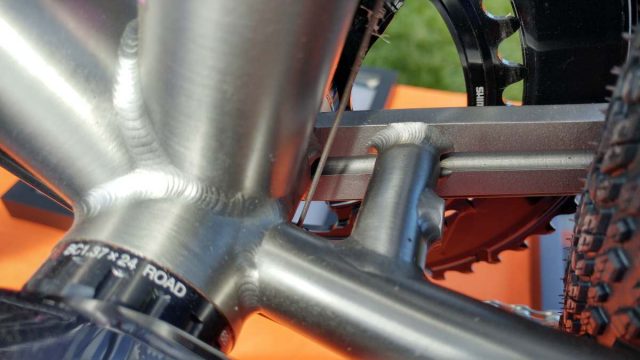 Above, a regular English thread 68mm bottom bracket and fender mount. In the case of an electronic drivetrain, the groove in the drive side chainstay ordinarily hides the rear derailleur's Di2 cable.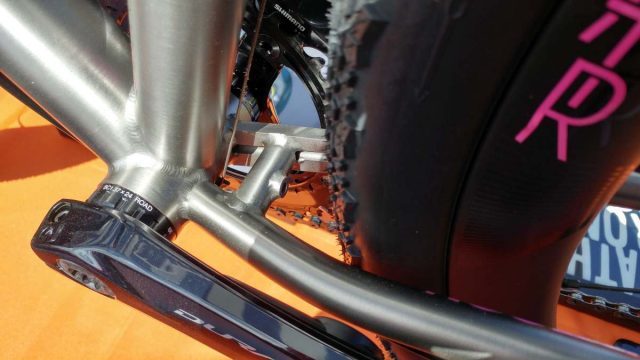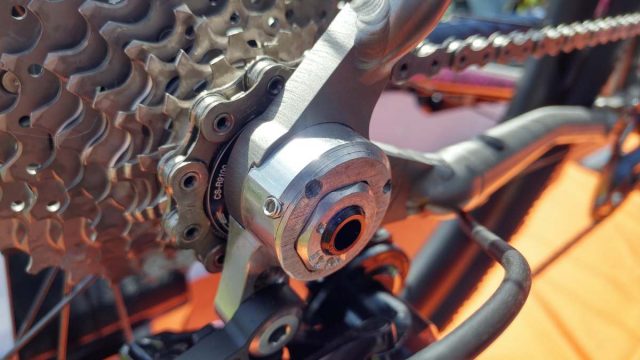 Above, these dropouts and thru-axle insert are instantly recognizable… but only if you're familiar with a certain other brand of titanium bicycle.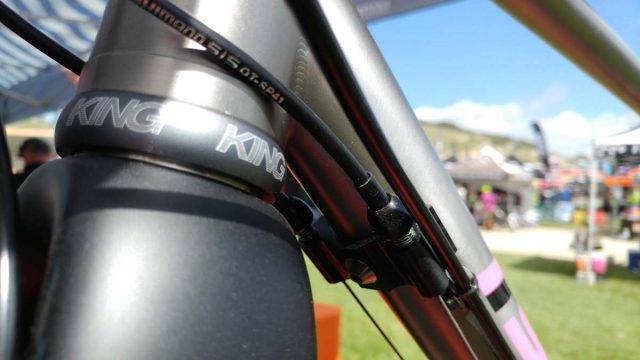 "The refinement trickles down to the finer details on the Barlow. It's packed with stealth, technical minutia that make substantial impacts."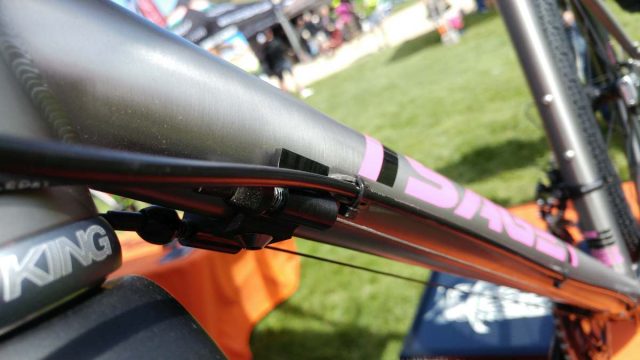 "Sage Titanium's patented Cable Clip System (US Patent No. 9,545,975) streamlines mechanical cable or electronic wire routing for an attention to detail that reconciles aesthetics and functionality."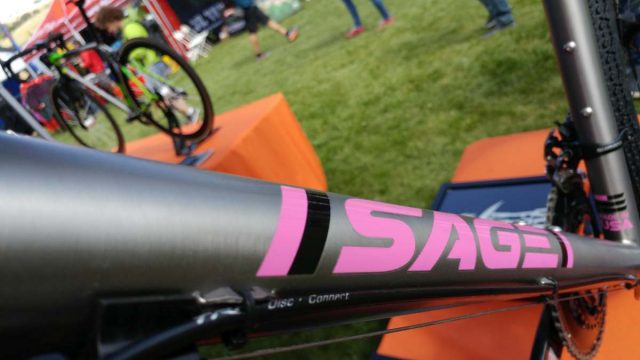 The folks at Sage Titanium weren't exactly messing about when they spec'd the Barlow display bike for Sea Otter. Full Shimano Dura-Ace mechanical drivetrain and a Stages power meter.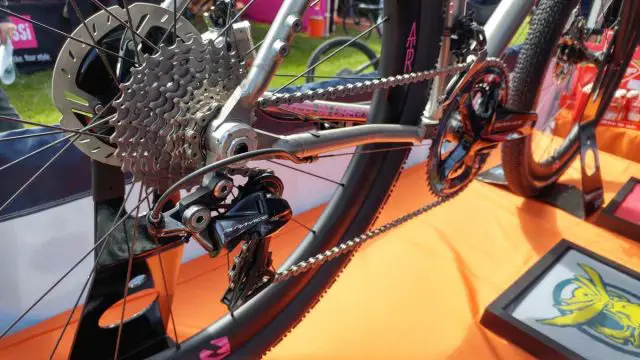 Shifting between the latest generation of mechanical Shimano Dura-Ace and Ultegra is nearly imperceptible. Well tuned, they shift oh so nice. Front derailleur performance is reminiscent of Di2's level of performance.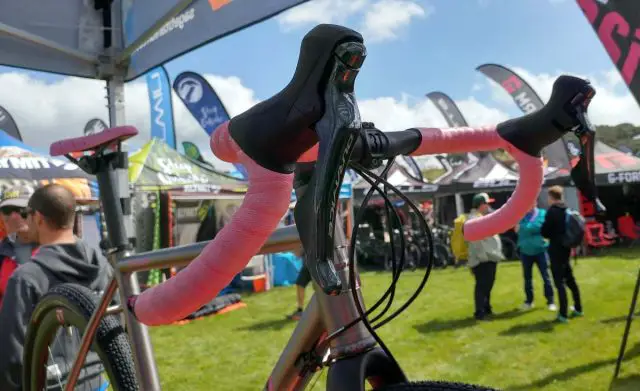 "Additionally, the combination of an oversized head tube and bi-ovalized downtube provides a stable platform for snappy acceleration and precise, confident handling, on or off the road." Note, the Dura-Ace shifters (don't ever call them brifters) are the non-hydraulic variety.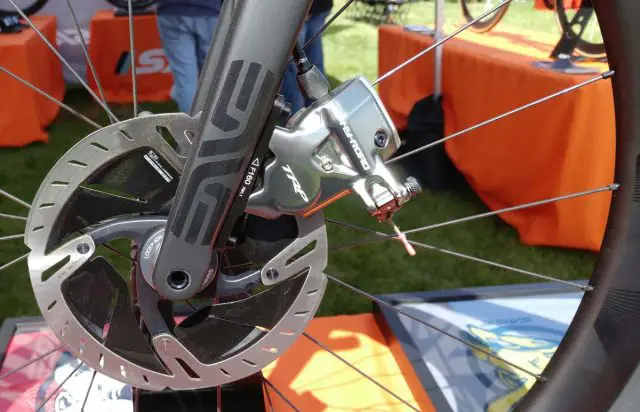 The Barlow relies on an Enve fork with flat-mounting for the disc brake caliper. In this case, the TRP Hy-Road, a hybrid disc brake caliper that relies on a mechanical brake cable to actuate a hydraulic piston inside the caliper body. These brakes work surprisingly well and decently mimic true hydraulic brake performance. Thru-axle size on the front fork is 12mm.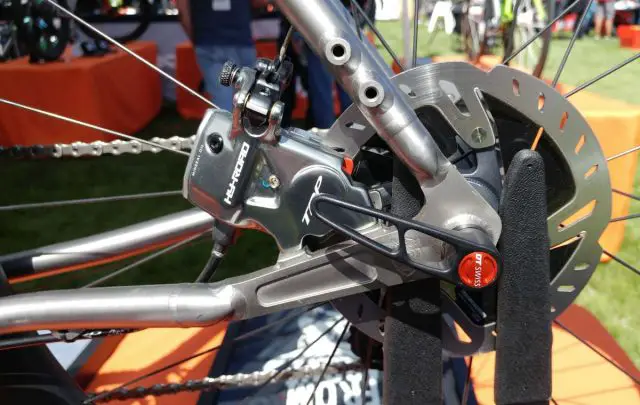 Flat-mount brake mounting on the rear, although Sage has settled upon a 140mm Shimano Dura-Ace disc brake rotor in this case. DT's excellent thru-bolt mates to a 12mm x 142mm interface.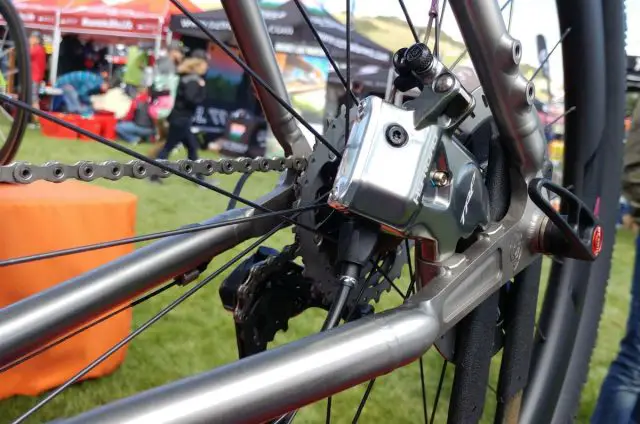 TRP's Hy-Road caliper isn't the most svelte unit available, but it is one of the few mechanical to hydraulic converter brakes still available.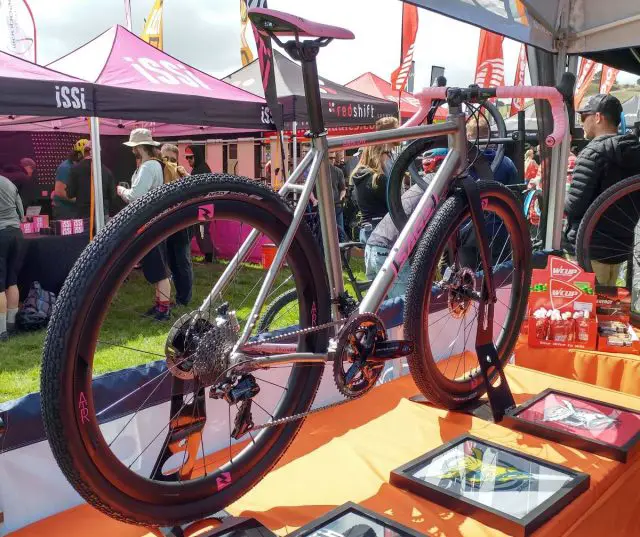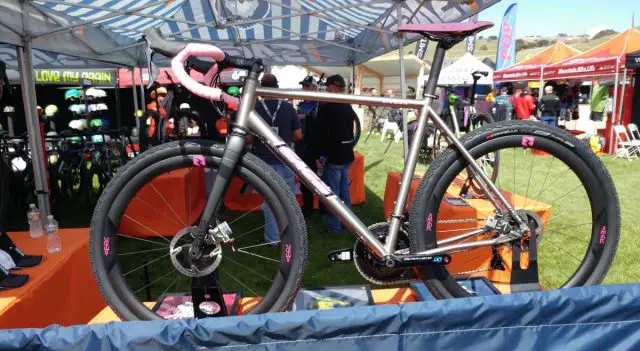 Sage offers many options for customizing the Barlow, including colored decals.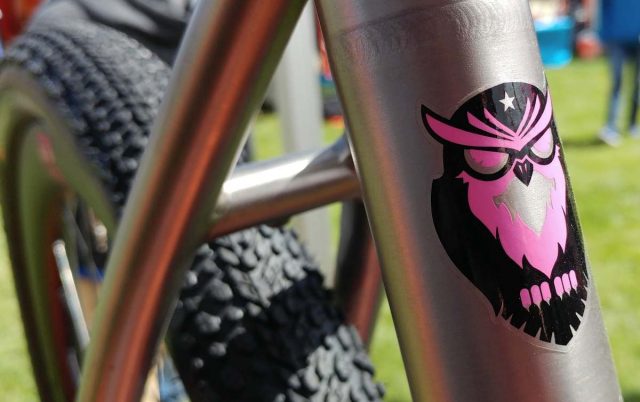 Above, a sleeve joint design allows Sage to run a thinner wall diameter lower section of seat tube, that provides the same weight savings as a butted tube, but sans the possibility of stress risers forming due to the tube being butted.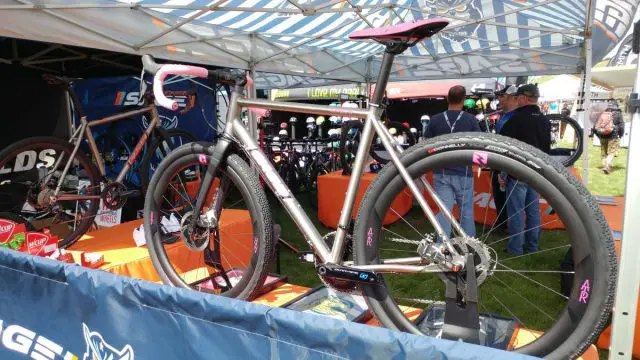 For a complete Sage Barlow, customers can choose everything. Unlike most pre-built bikes, a small company such as Sage can spec crank and stem length, along with everything else normally available in a groupset.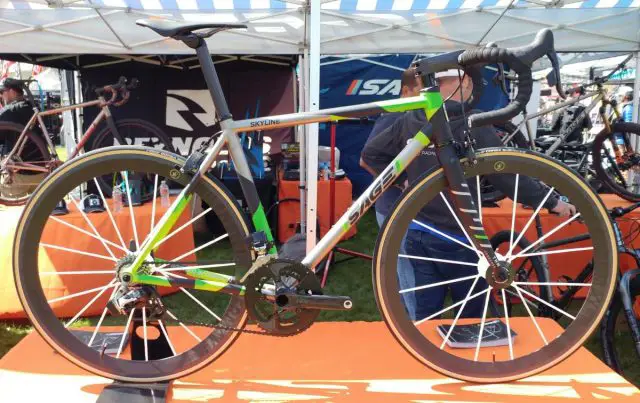 Pictured above is a bespoke build of the Sage Skyline, the company's road bike. This machine is an example of what you can do if fund$ are nearly unlimited.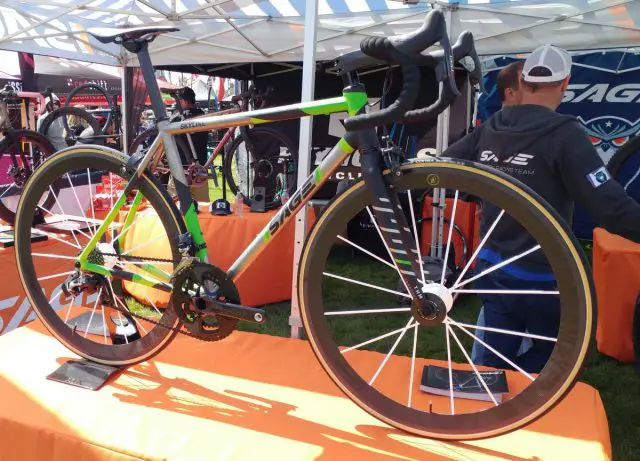 At sub 14lbs, fitted with Lightweight's Obermayer tubular wheelset, SRAM Red Etap drivetrain and other goodies, this is a dream road bike for some. JOM would like one please.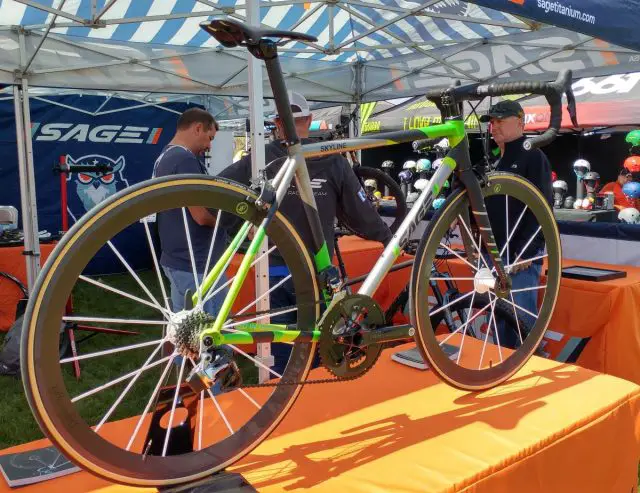 If you have to ask the price of this particular bike… err…
Get more details on the range of Sage Titanium Bicycles, by clicking the link below.