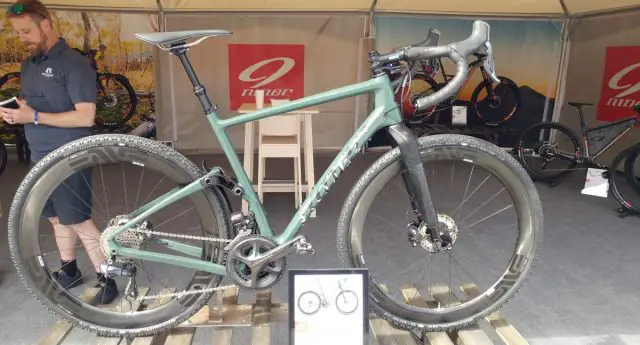 Coming in 2019, meet the Niner MCR 9 RDO, aka the Magic Carpet Ride full suspension gravel bike! Inspired by the Niner RKT drop bar mountain bike from last year's Sea Otter, Niner plans to bring MCR 9 RDO to production, but in carbon. The prototype pictured above is a 3D printed proof of concept, albeit with real components and wheels hanging off it.
The details:
"Dual suspension aids in traction and comfort, giving you a Magic Carpet Ride feel on any surface".
"Suspension allows for higher tire pressures, providing less rolling resistance / less pinch flats".
"CVA (Constant Varying Arc) with modified leverage ratios for less travel and gravel riding".
"Suspension lockout for pavement".
"50mm tire and 650b compatible".
Compatible with frame, seatpost and handlebar bags for your bikepacking adventures".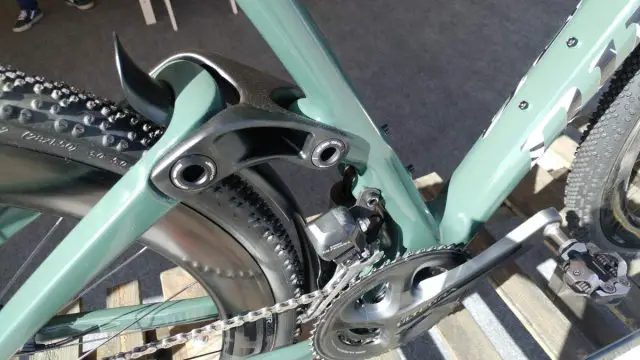 At this time, suspension travel is unknown, but the MCR 9 RDO will accept 29'er / 700c x 50mm tires. Note the integrated fender.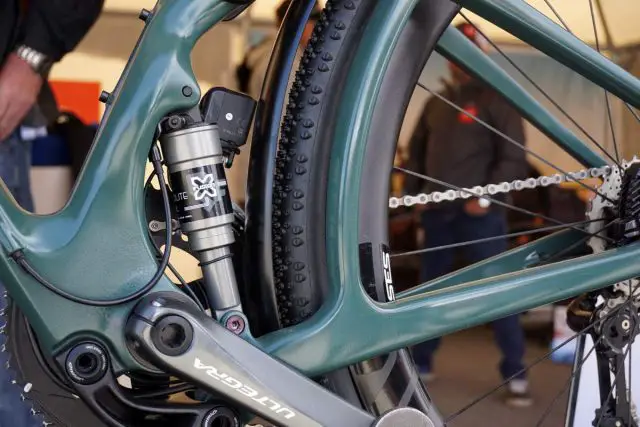 Niner's CVA suspension system has been optimized on the MCR 9 RDO for seated pedaling versus the varied nature of mountain bike riding. Niner have applied for a patent on this design, they mean business about bringing this bike to production.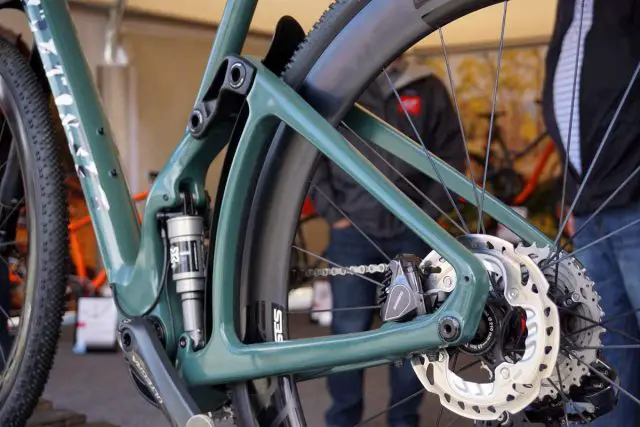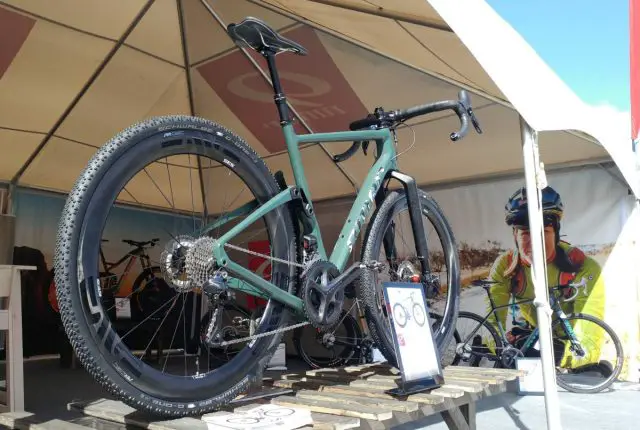 Projected weight is unavailable at this time, but expect at least three pounds of extra heft versus a similarly equipped, rigid gravel bike.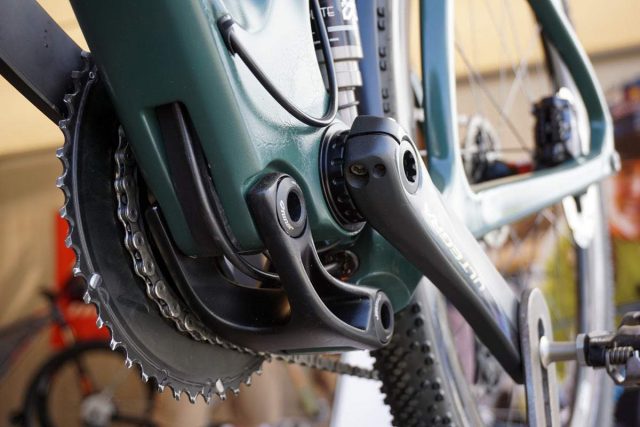 Cable routing is clean and minimal, aided by the suspension's short range of travel.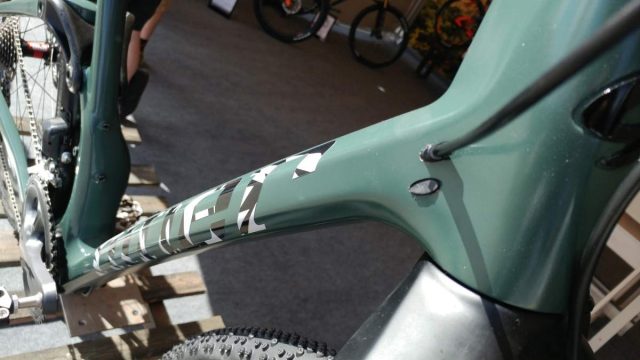 Above, the theme of fully internalized cable routing continues.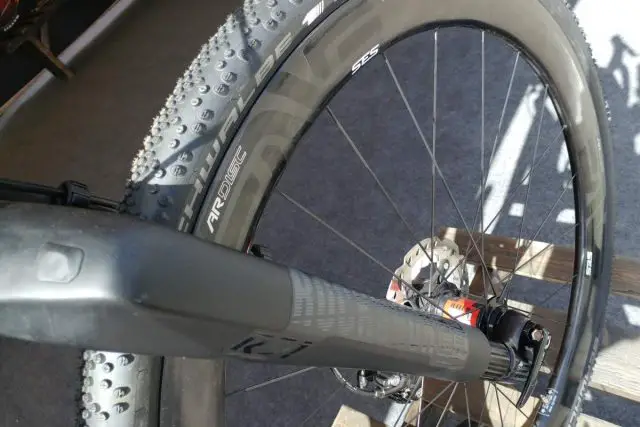 RockShox's RS-1 inverted fork suspends the front end, albeit with some modifications to reduce travel. Internet reviews of this fork are a mixed bag; will this fork remain as a production item on complete MCR 9 RDO builds? All will be revealed sometime in 2019.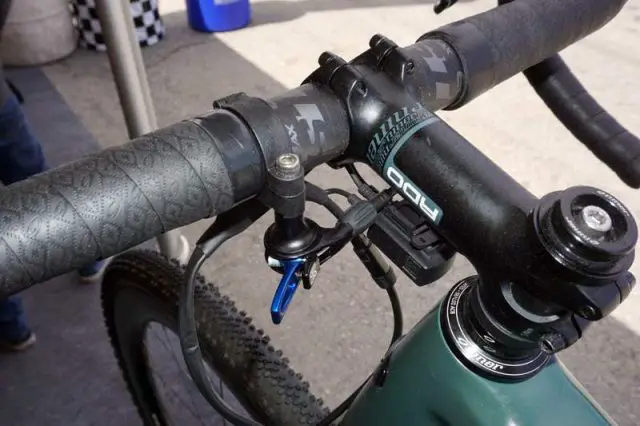 Above, lockouts for the front and rear of the MCR 9 RDO.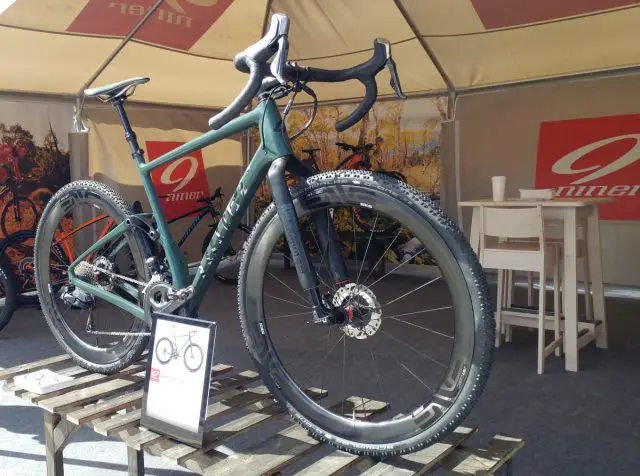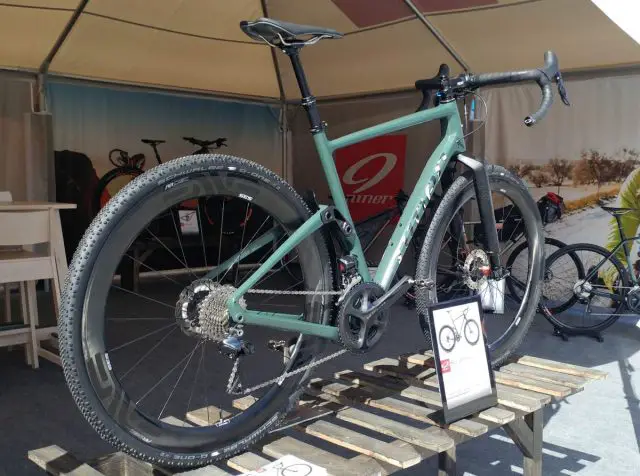 Follow https://ninerbikes.life/mcr/ to keep an eye on the development of the Niner MCR 9 RDO.