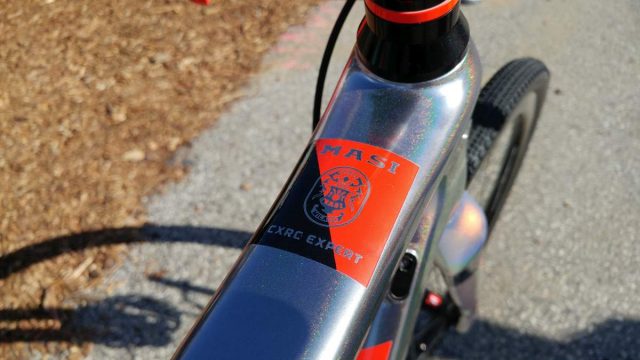 Masi is a name that has been around in cycling a very long time. Whilst this variant of Masi isn't the same as the original founded in Italy during the 20th century, the company is making some noteworthy bikes, in particular, this year's CXRc Expert.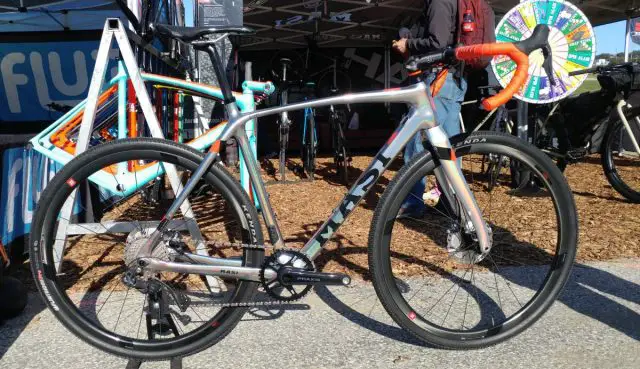 The CXRc Expert is an all-rounder, and as the name implies, would be quite at home on a cyclocross course. There are plenty of us who use cyclocross bikes for gravel fun, and this one has a good amount of tyre clearance and is a looker.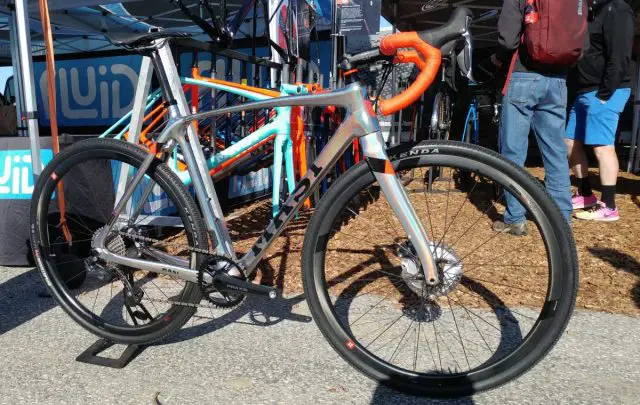 "Designed from the ground up as the ultimate off-road rocket, the CXRc truly is an "Evo for the dirt". Featuring our proprietary Dirt Tuned Mc9 carbon frameset, the bike is a sharp-edged race implement for those who can wield it."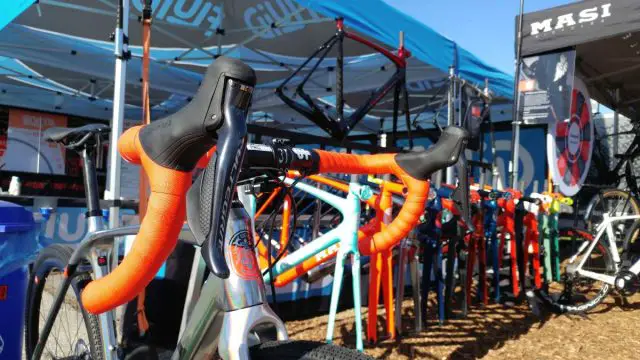 Ordinarily, the Expert CRXc is fitted with SRAM's Force 1 x 11 drivetrain. However, this example is fitted with Shimano's killer Di2 electronic drivetrain in a 1 x 11 configuration, along with a very special piece of kit that most people didn't notice. The first part of the special kit is Shimano's new Ultegra Di2 hydraulic levers. Notice how svelte they are versus the original, non-series specific ST-R785 Di2 levers.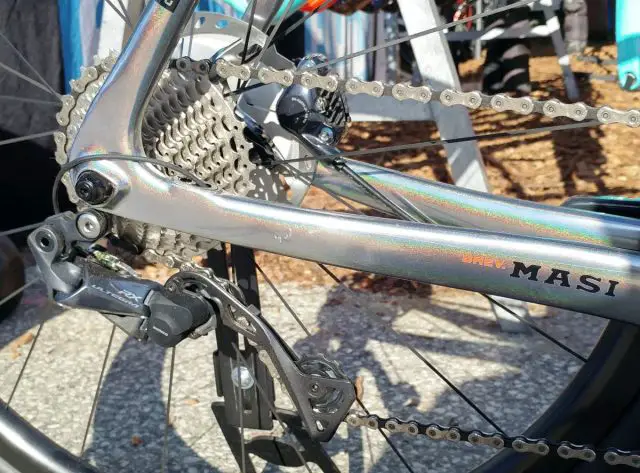 Pictured above, the elusive and just-released, Shimano Ultegra Di2 RX clutch rear derailleur!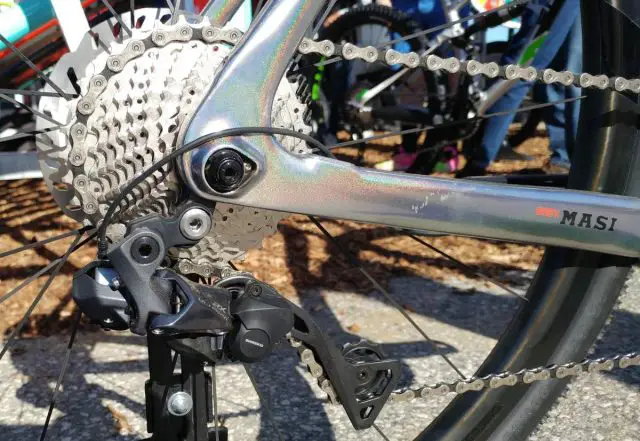 Shimano kindly informed me this clutch variant of the Ultegra Di2 derailleur – and mechanical version – are both "on the water" and will land in the US of A, sometime in June.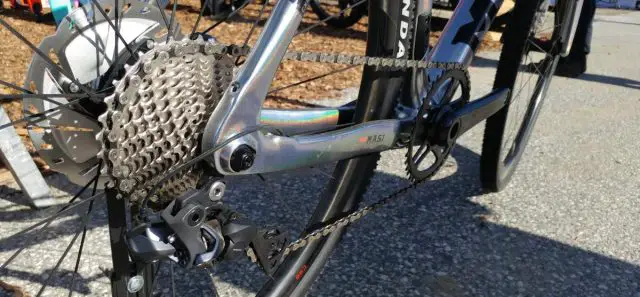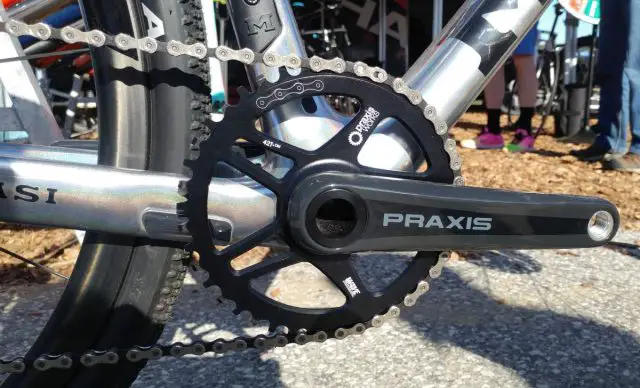 Above, a Praxis Works Zayante single chainring 1 x 11 puts the power through the drivetrain.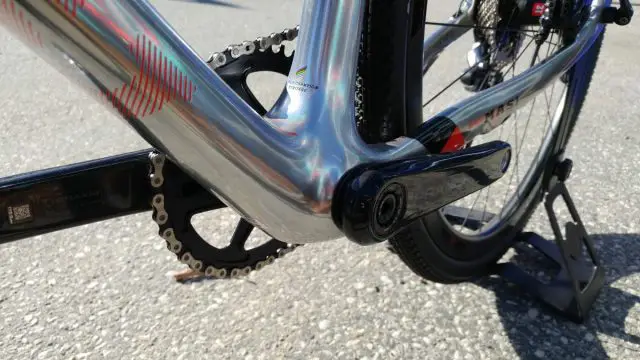 Masi utilizes the BB86 bottom bracket interface on this bike.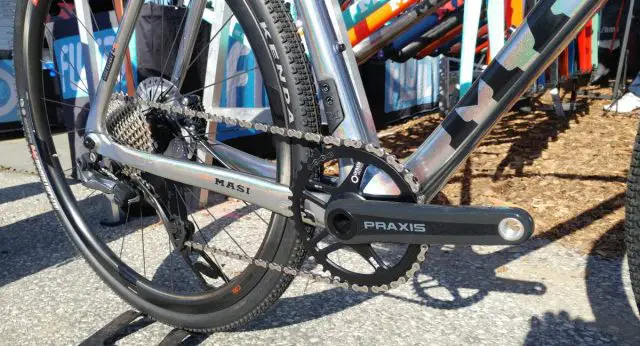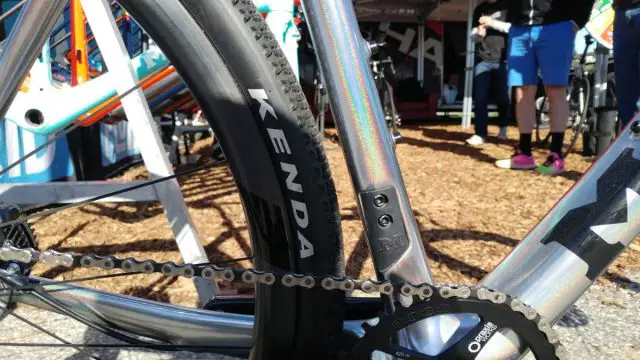 The double chainring / 2x crowd has not been left out in the cold. Masi wisely makes provision for a front derailleur. Not all of us dig single chainrings / 1x – chapeau to Masi!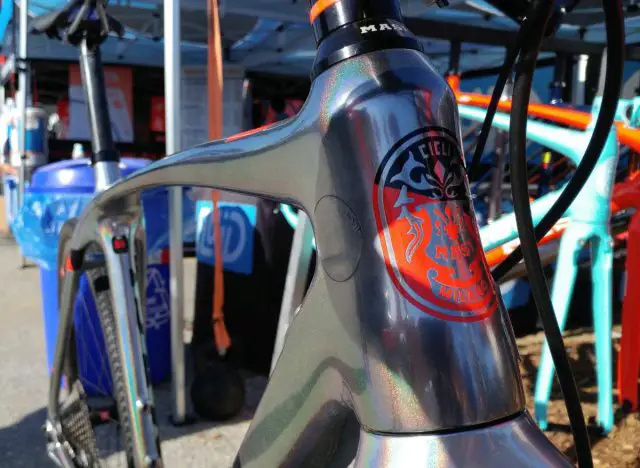 Above, a tapered 1.5″ headtube rolling on a Token headset. Notice the swoopy nature of the frame's top tube.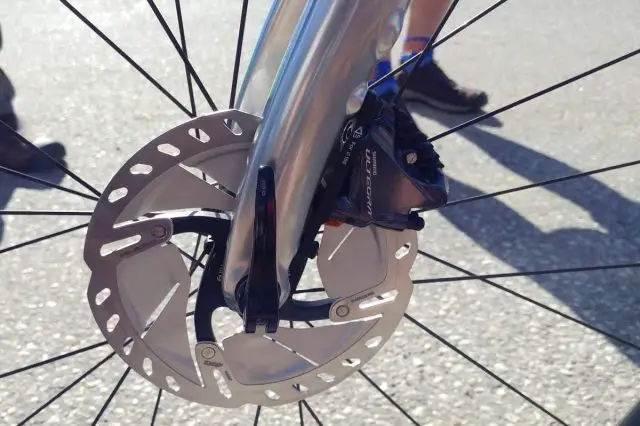 Above, Masi spec a 160mm Shimano SM-RT800 Icetech brake rotor. That should be an indicator this bike is intended for double duty on cyclocross courses, and gravel roads. A lot of true cyclocross bikes are shod with 140mm rotors.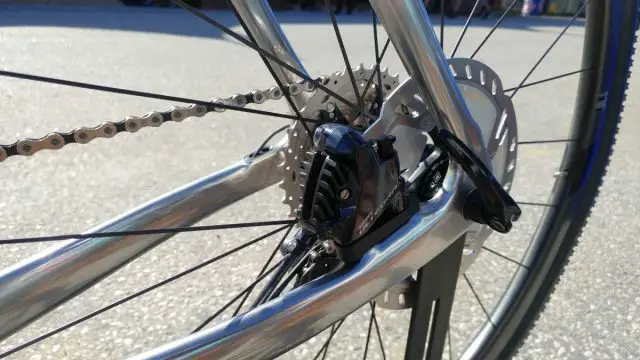 On the rear, the same spec rotor and flat mount disc brake.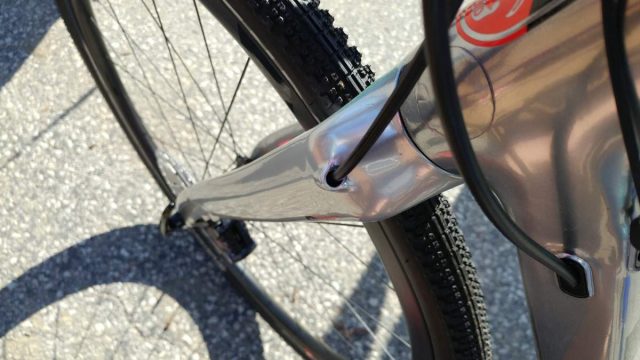 Above, the "dirt tuned" MC9 full carbon fork, with support for 12mm thru-axle, flat mount brakes. 12mm x 142mm thru-axle on the rear.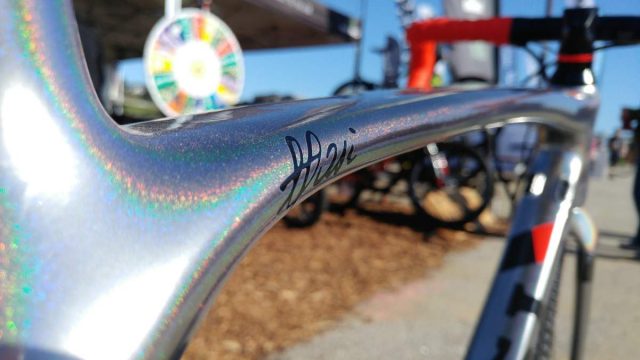 If chrome paint is your thing, this bike is for you. Photos don't really do justice to the paint on this bicycle.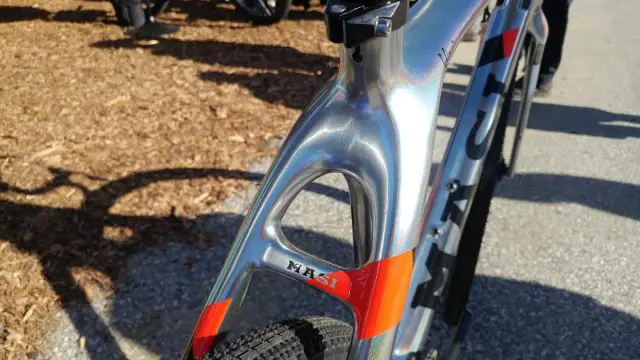 Above, a very beefy and stout seattube / seatstay junction.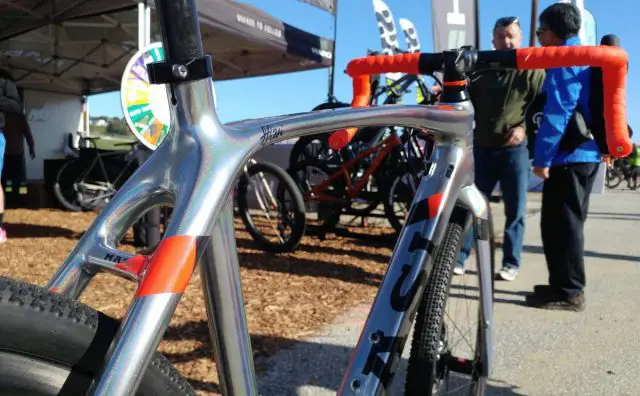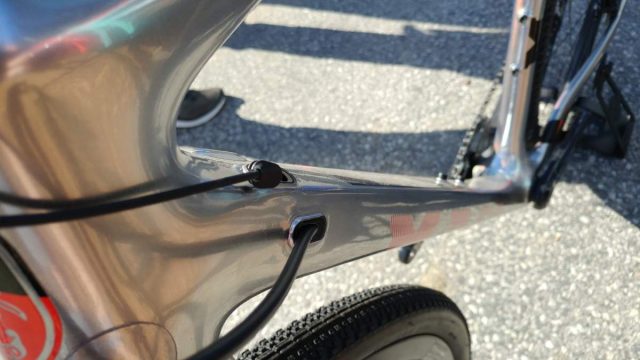 Brake and derailleur cables are fully internalized.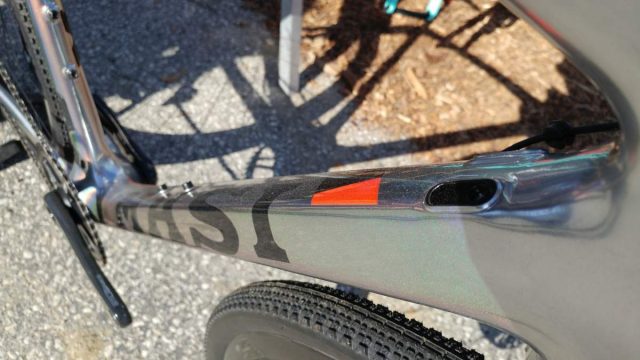 Above, provision for an internalized front derailleur cable.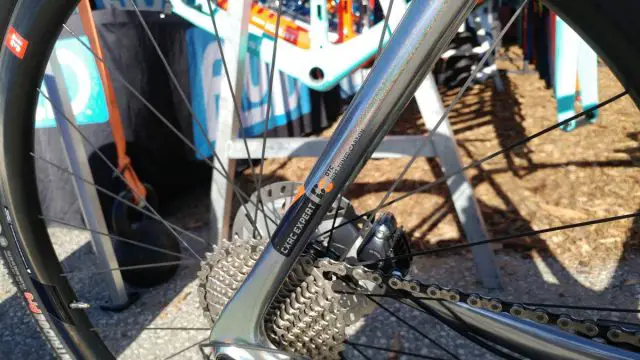 MSRP on the SRAM Force 1 x 11 equipped CXRc Expert is $US 3,639.99. Assuming the Di2 version sees the light of day, expect to pay a wee bit more.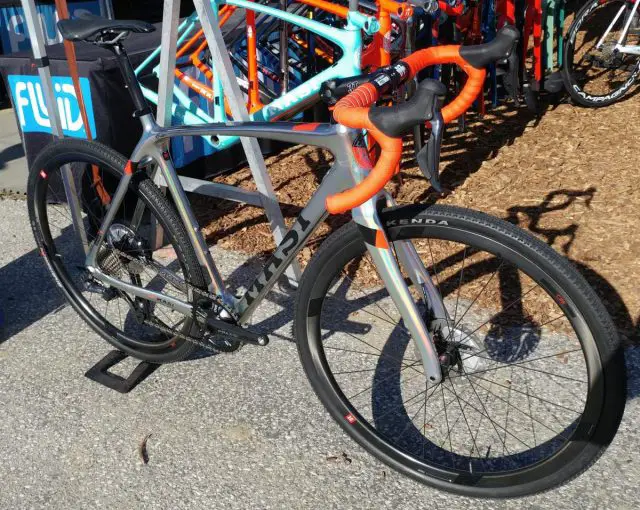 The Masi Expert CXRc is well-proven at events such as the Belgian Waffle Ride and Dirty Kanza. so it possesses gravel pedigree.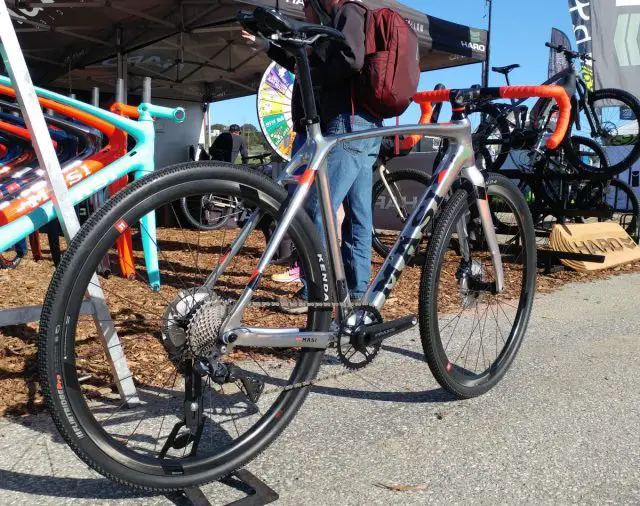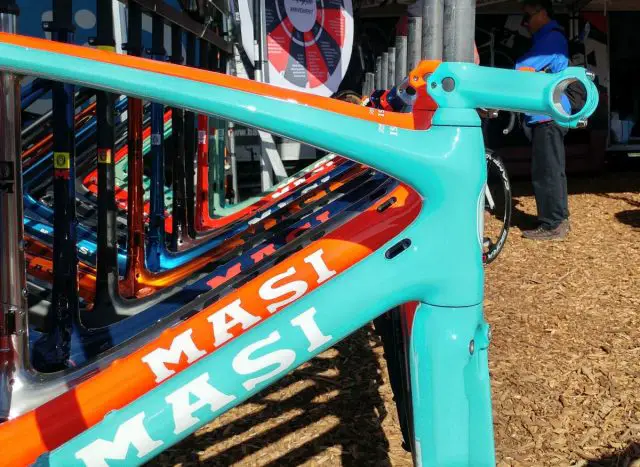 For your viewing pleasure, a colourful lineup of Masi framesets.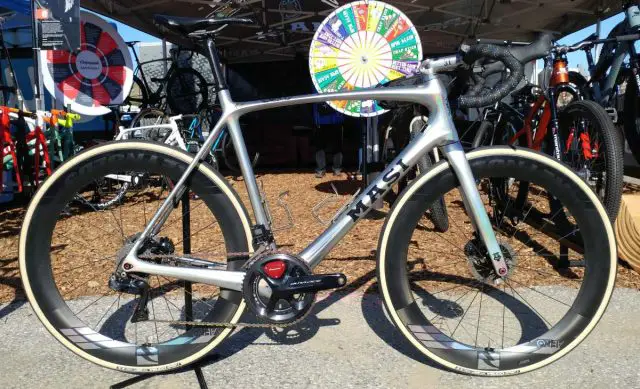 For the cyclist who needs it all, this striking chrome paint scheme is available on some of the company's road bike line as well.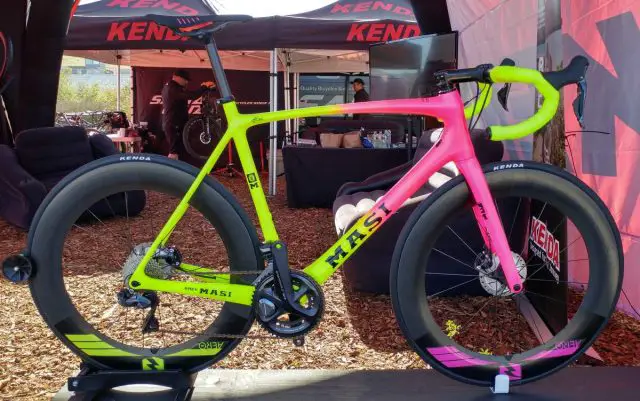 Or, if fluoro is your thing…