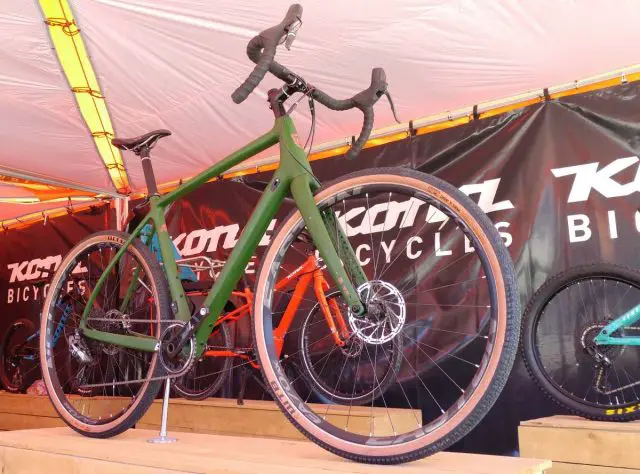 "At Kona, we're all about the freedom and empowerment of the bicycle. We have been since 1988. We still have the same founding owners. We're still populated by a staff of keen, active, impassioned cyclists. We're not big, nor are we that small. Just a dedicated group of cyclists making bicycles for people who love bikes-no matter if that love is new or long established."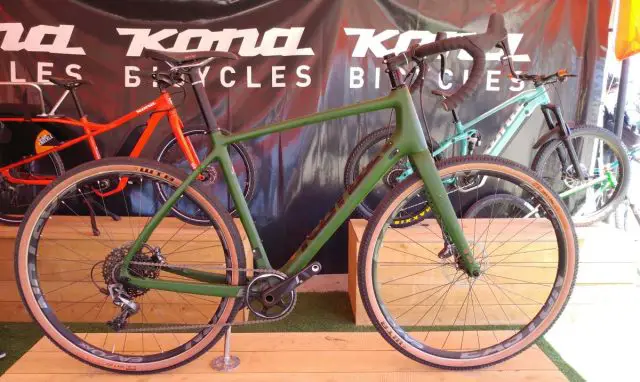 Very little is known about the new Kona Libre DL gravel/adventure bike, officially released at the recent Sea Otter show in Monterey, California.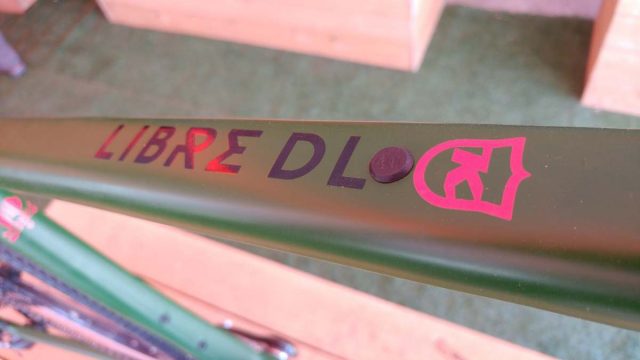 The bike is a 2019 model, but nothing is available on the company's website at this time. However, the following information has been learned…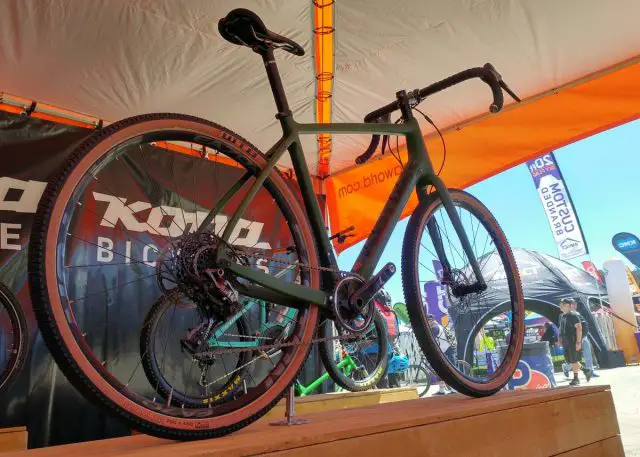 The Libre DL display bike was fitted with WTB's Riddler tyre in 700c x 45mm, so you know this bike is designed with tyre clearance and fun in mind.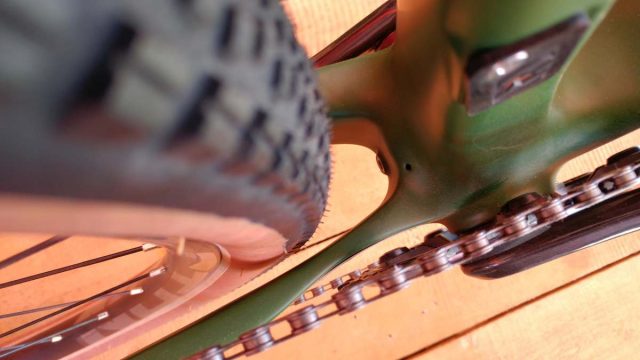 But, tyre clearance is an understatement – for once – the all-carbon Libre DL will clear a 29'er x 2.0″ tyre and 650b x 2.1″ tyres.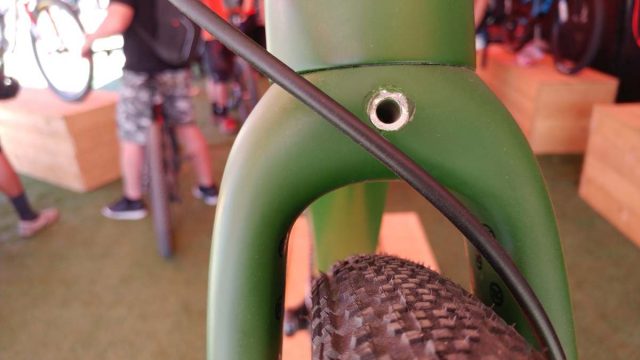 The Easton EA70 AX wheelset fitted to the display Kona measure 24mm wide internally, meaning, those Riddler display tyres may be a smidge wider than their label indicates (reminder to self, bring along calipers to measure).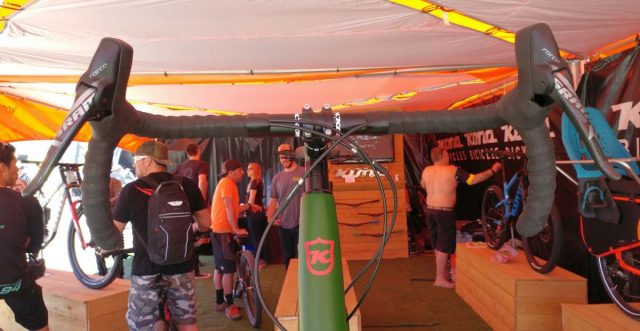 The new Kona leans on some of the design features of the company's Sutra, which has some MTB-like properties.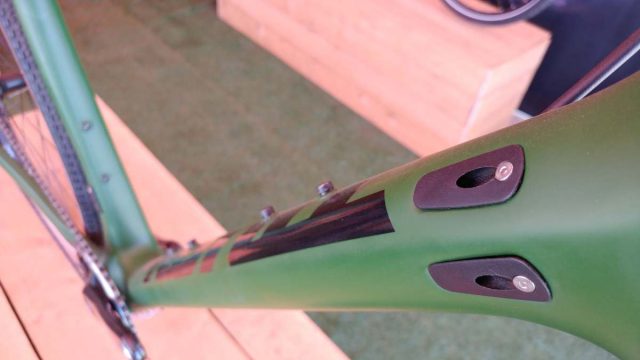 Thus, the Libre DL has a very similar stack height, reach and bottom bracket drop as the Kona Sutra, but also draws from the Kona Rove, with its chainstays shortened just a smidge, at 5mm less.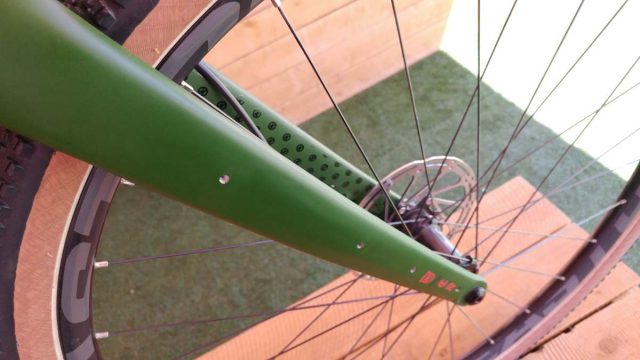 The Kona Libre DL provides FIVE bottle cage mounts on the frame and bosses on the fork. Speaking of the fork, the all-carbon tapered fork utilizes the 12mm thru-axle standard which I found a bit odd. I thought a bike such as this would better served with a 15mm thru-axle – and the choices offered by MTB wheels with thru-axles… it isn't all about the pavement, frame designers!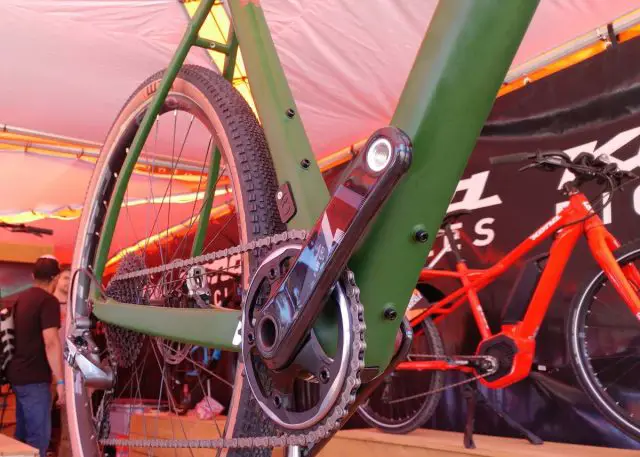 In display configuration, the Libre DL is presented as a 1x / single chainring configuration, but Kona wisely provides a front derailleur mount. Not all of us appreciate 1x's being forced down our throats!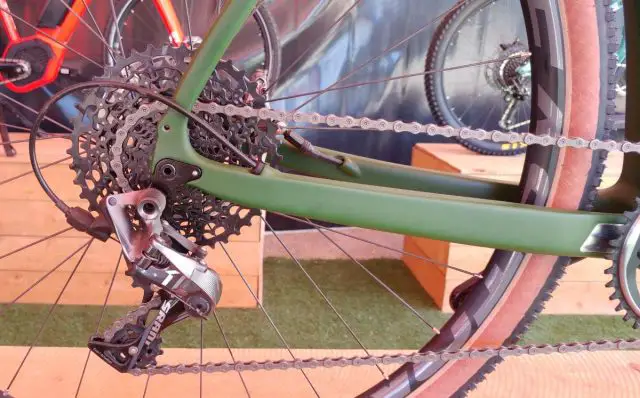 If you're going to go 1x, it is hard to beat a SRAM mechanical drivetrain. They just work so well. In the case of this Kona, a SRAM Force 1x rear derailleur with clutch.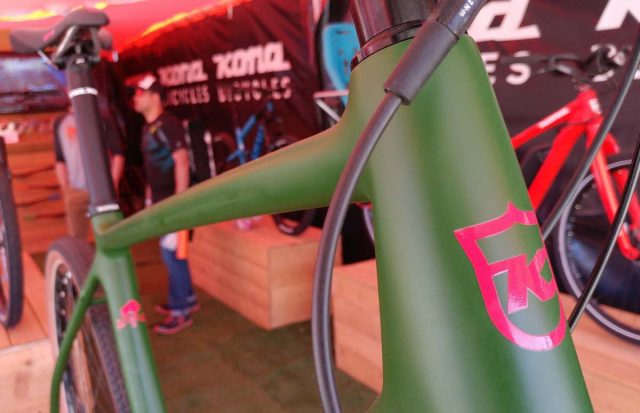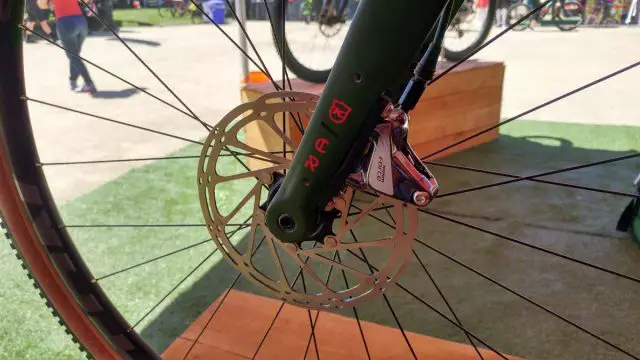 Front and rear, this build of the Kona Libre DL features SRAM Force hydraulic brake calipers, mounted flat-mount style.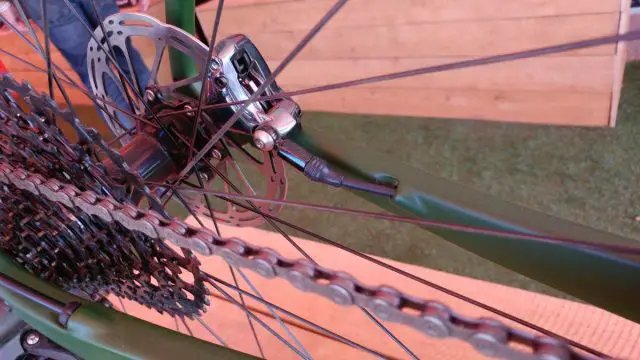 Above, the rear brake housing is fully internalized and exits with almost no bend, direct to the flat-mount brake caliper. Internalized routing is a departure from the traditional method of externalized cables, at least with bikes marketed more towards adventure / bike packing.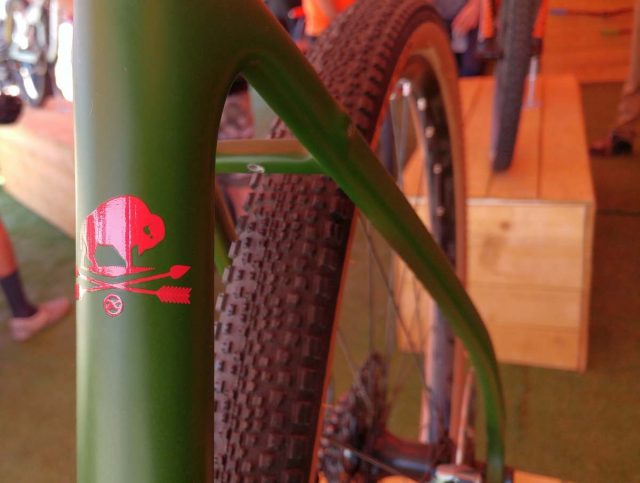 At the time of writing, pricing is unknown, but Kona kindly informed me there will be two build options available.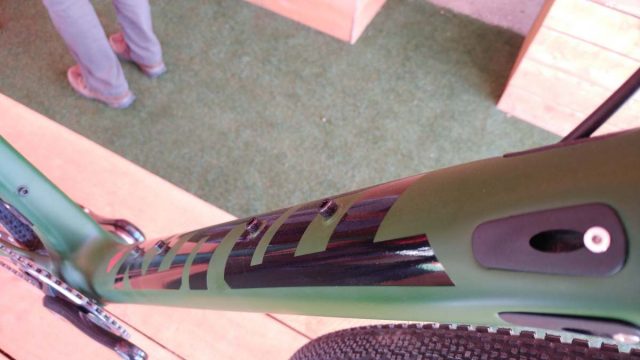 The Libre DL model as you see here, kitted out with SRAM's Force 1x 11-speed mechanical drivetrain, Easton AX 70 wheels, WTB Riddler tyres and so on. A lower end model fitted with a 2x / double chainring and 650b wheels, tires, etc. What's interesting? Double chainring drivetrains are trending towards lower end, less expensive bikes these days… food for thought.