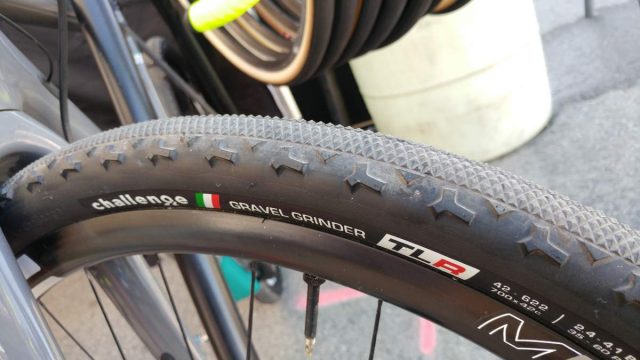 Founded in 1985 by Max Brauns, Challenge Tires have enjoyed a reputation as a solid performer, particularly in the cycling genres of road racing and cyclocross. Tire models such as the Grifo (cyclocross), Paris Roubaix (road) and Crono (time trial) have been made famous by the amateurs and professionals who have ridden these tires to victory.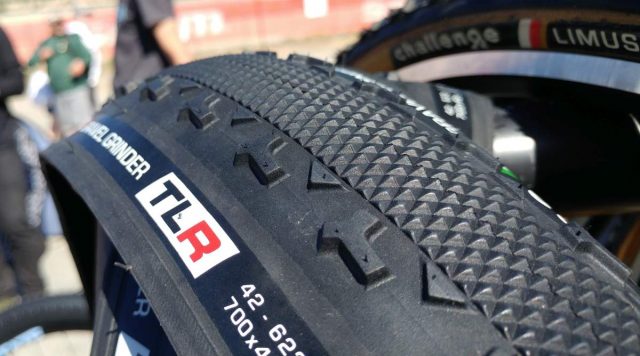 In 2013, Challenge introduced the Almanzo tire, named after the granddaddy of all American gravel races, Almanzo 100, held annually in Spring Valley, Minnesota. Sitting alongside the Almanzo tire in the Challenge product catalogue is the Gravel Grinder, a 700c x 38mm offering that rolls fast with good cornering grip, albeit without support for tubeless. Many of us, including one or two of the Gravel Cyclist crew, have rigged the Gravel Grinder tire to run tubeless, but it wasn't ideal.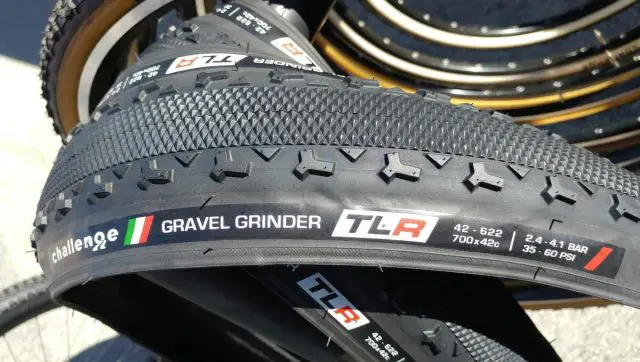 New for 2019 are two tubeless options, the Gravel Grinder in 700c x 38mm and 700c x 42mm. If you're familiar with Challenge tires, the Gravel Grinder shares the same tread pattern as the company's Chicane cyclocross tire.
Future rumoured releases from Challenge in 2019 include a 700c x 36mm tubeless version of the Strada Bianca tire (no photos available, sorry), which features a file tread pattern, and 650b tubeless versions of the Strada Biancha and Gravel Grinder.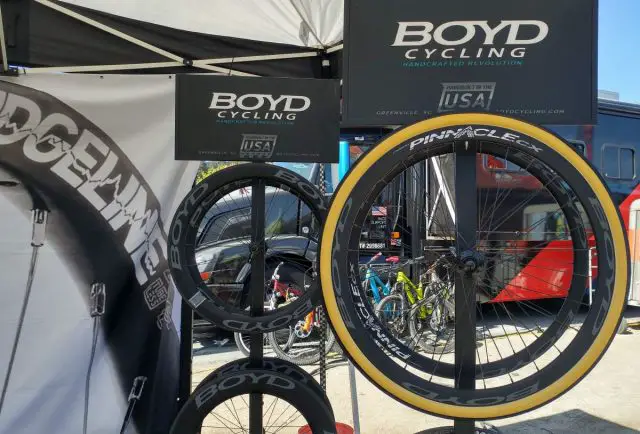 Also of interest was this unlabelled prototype Challenge tubular tire (pictured above), spotted at the Boyd Cycling booth.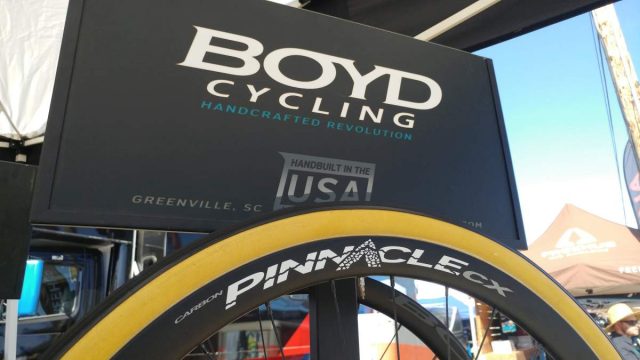 Tubeless or tubed tires are the norm in gravel cycling, but Challenge has always offered their gravel tires in a tubular option (as in, the type of tire you glue onto a rim).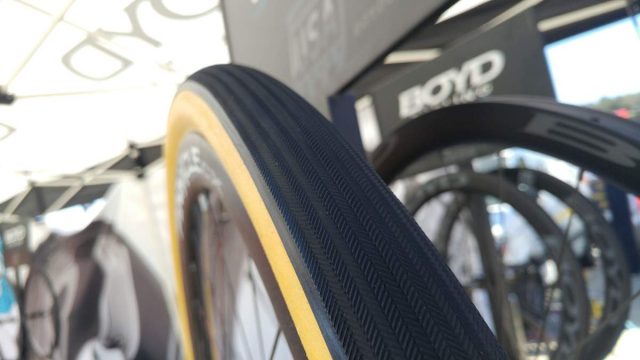 I didn't have calipers handy with me, but this prototype Challenge tubular tire is 700c and measures about 40mm in width. It shares the same tread pattern as the Strada Bianca tire.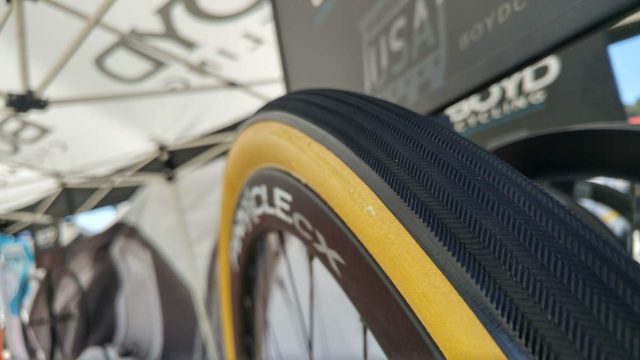 Tubular tires have always been associated with the best of best performance, particularly on the road and track. If you have ridden and raced on tubular tires, you know what I mean. But, their negatives sometimes outweigh their positives, especially if you're the type who does their own mechanical work – and gluing of tires. Thus, I see gravel tubulars as being an option for the few, and not for the many. With that said, I have used tire sealants in road-going tubular tires in the past with limited success, but sealant would fare much better, in the lower tire pressure world that is gravel cycling.
More to come from Sea Otter 2018… watch this space.