Hot off the press from a reliable source (as in a good mate of JOM's), we've learned the following:
Shimano is close to releasing XTR 12-speed for their 1x / single chainring drivetrains, known as CS-M9100-12.
Two cassette ratios to start with. 10-12-14-16-18-21-24-28-32-36-40-45T and 10-12-14-16-18-21-24-28-33-39-45-51T. 51 teeth!
Other details include direct mount chainrings and a new freehub body design – no firm details on these items, but one has to wonder, yet another cassette body standard?
This one may not appeal to the gravel bike crowd, but flat-mount XC disc brakes.
XTR is an MTB group, but in the past, at least for the Di2 version, the rear derailleur works nicely with the road hydraulic brake levers / shifters.
Finally, the following chart from Shimano shows details of the new cassette options.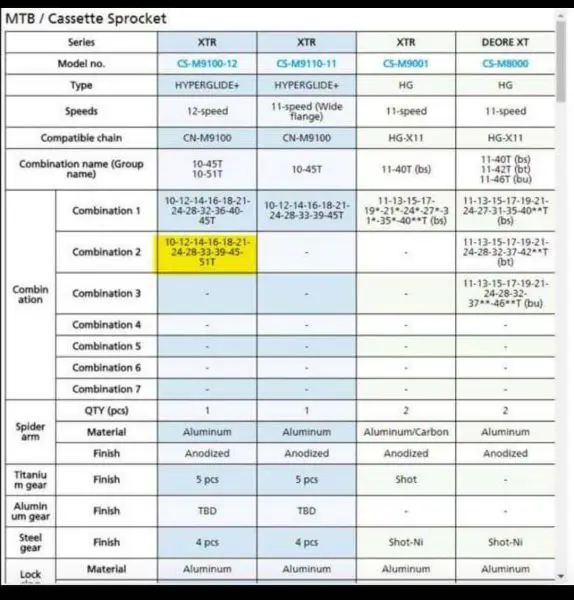 Draw your own conclusions and feel free to comment below.
Thanks for reading!