ERGON SM E-Mountain Core Prime Saddle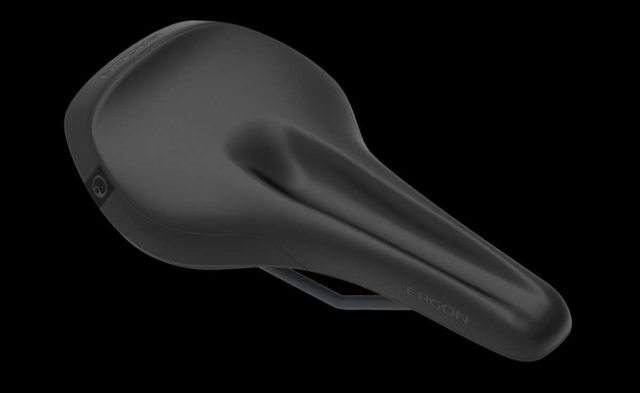 The ERGON SM E-Mountain Core Prime saddle takes Ergon's revolutionary TwinShell saddle design to the dirt. ERGON's Core Prime saddle uses their TwinShell with BASF's Infinergy core that allows the top shell to float on the more rigid base shell while absorbing small bumps. The model name is somewhat pigeon-holed (it is more than a saddle targeted at E-MTB's), but translates well to installation on a gravel bike; smooth out small bumps and increase power transfer efficiency instead of bouncing around on top of a rigid traditional saddle. It's truly a saddle like never before.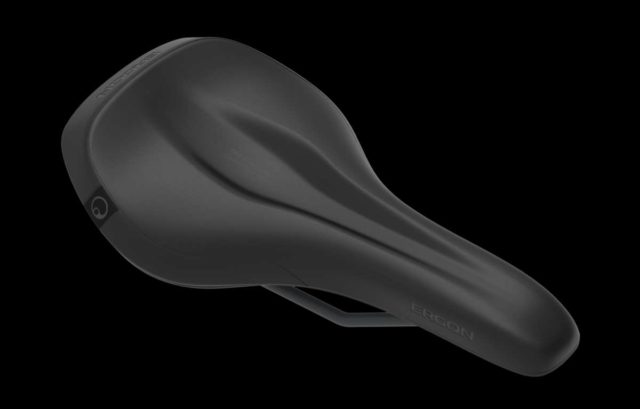 "The saddle revolution continues: The SM E-Mountain Core Prime lets men take our unique core technology to the mountain trails! More comfort with direct power transmission equals maximum fun when riding your E-MTB. Long climbs? Stay seated and let the pronounced rear ramp amplify power and stability. Numbness? Forget it: a man's problem zone is cradled in absolute comfort. Lower back problems? The ergonomic core follows the natural movements of your pelvis to help keep the lower back loose and in motion."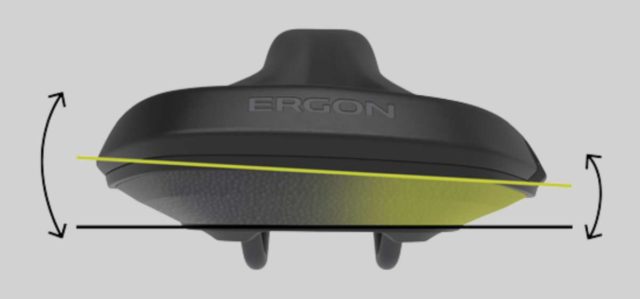 The Dynamic Saddle With Ergonomic Core. Prevents Numbness in the Soft Tissue Area, Reduced Sit Bone Pressure, Medical Back Support and Floating Motion Support.
Available for Men and Women, two sizes, $US 149.95 / € 149,95
ERGON SMC MTB Comfort Saddle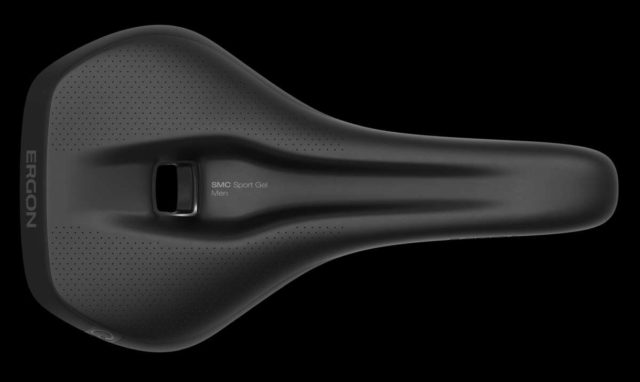 "Comfort and dynamic response as an unbeatable combination: The SMC saddle delivers optimum flow on the trail. An extra-thick orthopedic foam and anatomic gel pads (in the Sport Gel models) reduce pressure points when seated."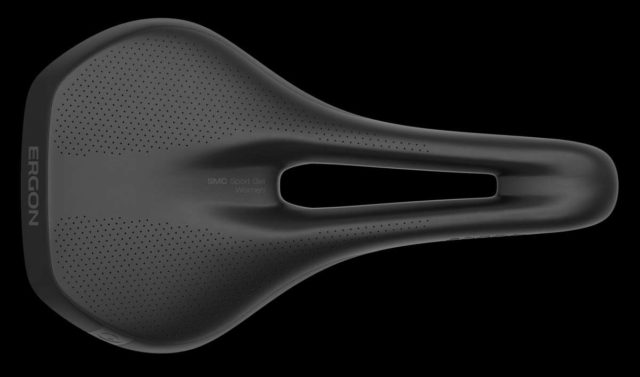 "The MTB-specific shape and the sex-specific relief channel prevent soft-tissue numbness and pain for the more upright riding position of an MTB. You're comfortable in every position and ready to put the pedal to the metal."
Available for Men and Women, two sizes, $US 89.95 / € 89,95
Saddles are available now from REI – Ergon Bike