Bikepackers, randonneurs, and commuters are always looking for more thoughtful storage. The Curve Rocket Pooch is an interesting and unique approach to hauling some extra gear. Whether you're bikepacking or just bringing along an extra layer, a quick and easily accessed spot to stash it all is paramount.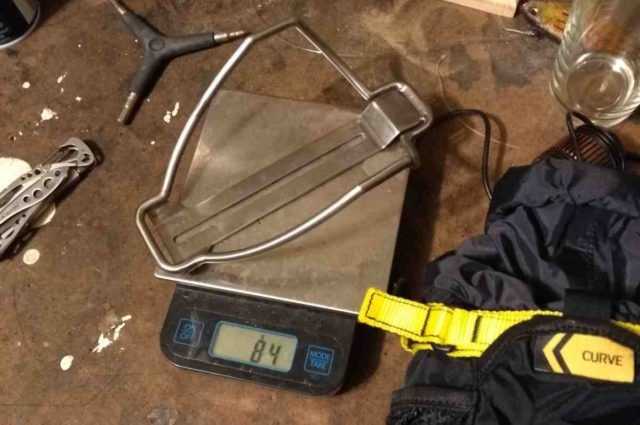 Unless you mount the Rocket Pooch onto the downtube, the fork isn't the sort of spot you'd want to stash things you need while on the move; it's not easy to reach down to your fork leg while you ride, but it does carry things nicely you might want to access more quickly than say something stuffed in the bottom of your panniers. If you bring a rain jacket, you want quick and easy for when the rain lets loose! Speaking of rain, the main body of the Rocket Pooch is waterproof, so it's an ideal place to keep an extra layer you want to stay dry, your phone or other sensitive electronics.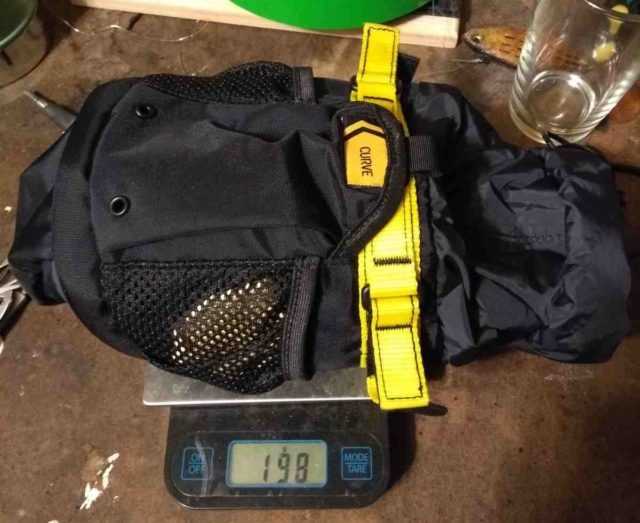 The shape of the bag and bracket lends itself well to soft things that you might want to "stuff" in there. For bulky square-shaped stuff you'd want to keep it elsewhere, but you still have four liters of space. That might not sound like a lot but you can really stuff this thing full of gear. I could fit a small bag of trail mix, five cans of beer, a package of peanut butter crackers, and a multi-tool in the main pocket alone!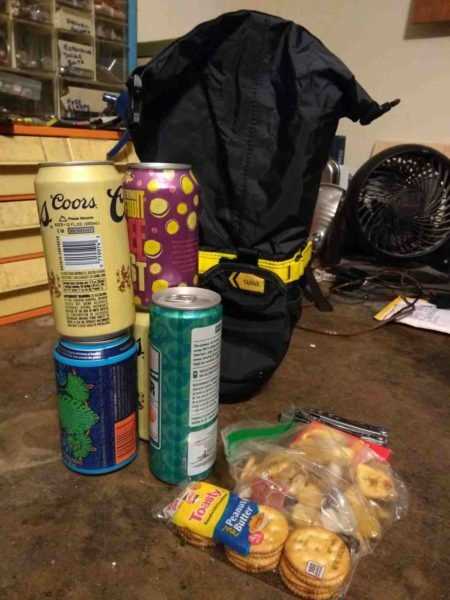 Once you've exhausted all the space in the main body you can move on to the other compartments and pockets. The bottom of the Pooch zips open and the inside space is roughly the size of a softball. It has an elastic mesh pouch to hold knick-knacks and small widgets.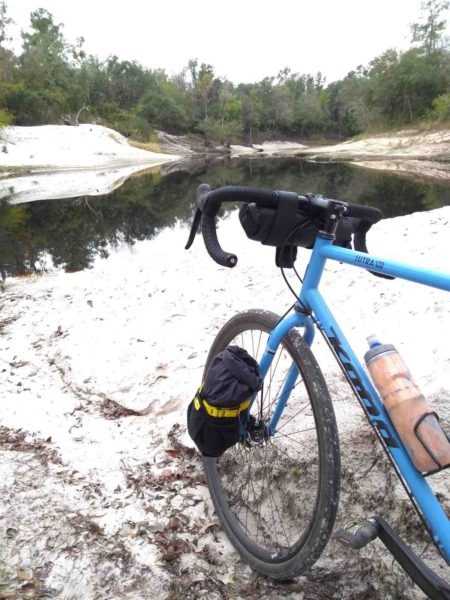 The bottom compartment is also pretty well hidden which might come in handy if you want to stash something you wouldn't want someone rifling through your bag to find… like maybe some spare emergency cash. Keep in mind, this bottom spot of the Pooch isn't waterproof, and since it's on the bottom of the bag it will probably get damp if splashed, but it's still a useful spot.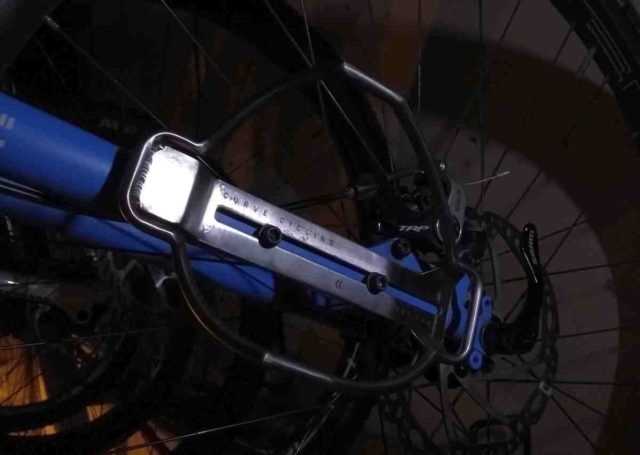 Once you're done filling up that part of the bag, there are three other pouches left on the sides. These are your quickest and easiest to access spots. Two of them are mesh with an elastic band top to keep things from rattling out. I had good luck keeping a multi-tool and a Leatherman here. It might also nicely hold some tire levers, a patch or plug kit, a lighter or fire starter, or a small battery pack if you have a bar-mounted headlight with a long enough cord to reach your handlebars. The last pocket is a little taller with a velcro top. It fit my Leatherman nicely with plenty of room to spare for maybe a few other longer tools or gear.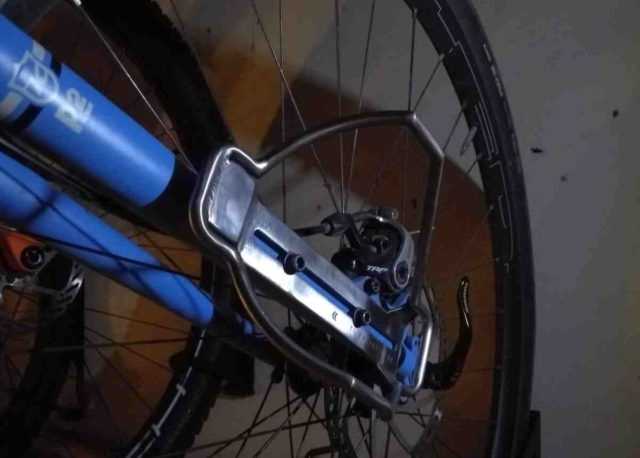 Once you've got your bag all packed it's time to mount it up. The bracket is nicely welded titanium and very lightweight. Since titanium doesn't rust it's good for you snow commuters or beach cruisers. It's long and slotted and technically designed for a three-bolt fork setup,  but I used it on a standard two-bolt fork mounted style water bottle mount and it worked well. Since it mounts nicely on just about any standard two-bolt bottle mount, the possibilities are greatly expanded for where to mount it if the fork leg isn't your jam.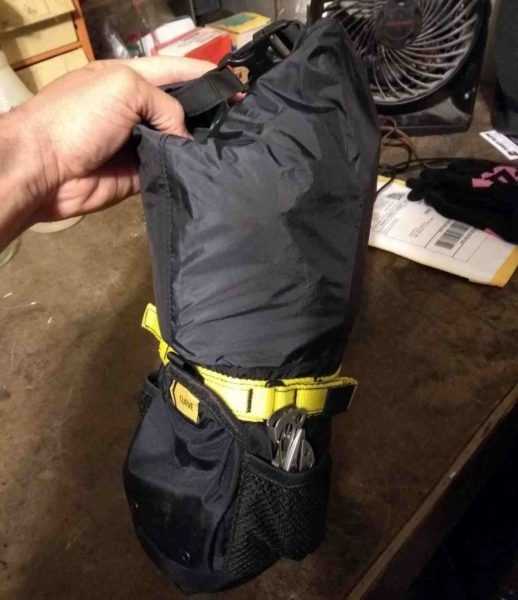 Once you've got that bracket bolted on it uses a combination of two hook and loop closures and a flap at the top to hold it all on. I really like the hook and loop closures because they're doubled up which makes it really secure. I didn't worry at all it would break free from the mount, it was very stout. The Rocket Pooch is easy to remove from the bracket in case you need to take it inside if you commute, or want to bring the gear inside your tent or something at night.
All things considered, the Rocket Pooch is a versatile piece of gear. Whether you just need to bring a little extra or you're absolutely packed to the gills and need more, the Rocket Pooch is a flexible and well thought out design.