SOMA Fabrications Double Cross

A little about the philosophy behind SOMA Fabrications, courtesy of their website:
"Practical, durable, comfortable, affordable… these are the primary forces shaping Soma's ideology. But why do so many other companies try to emulate the racing world when it's the smallest segment of the market? Our local bike shops have felt a lack of 'real' products aimed at the everyday cyclist and occasionally pitch their ideas at us. The results: A better tire lever, water bottles that don't taste like plastic, and steel frames that's got people smiling from the commute to the singletrack. The San Francisco Bay Area is where we are located. We love the year round riding weather here and the strong bike culture. It's a great place to live and cultivate new ideas."  Read more about SOMA HERE.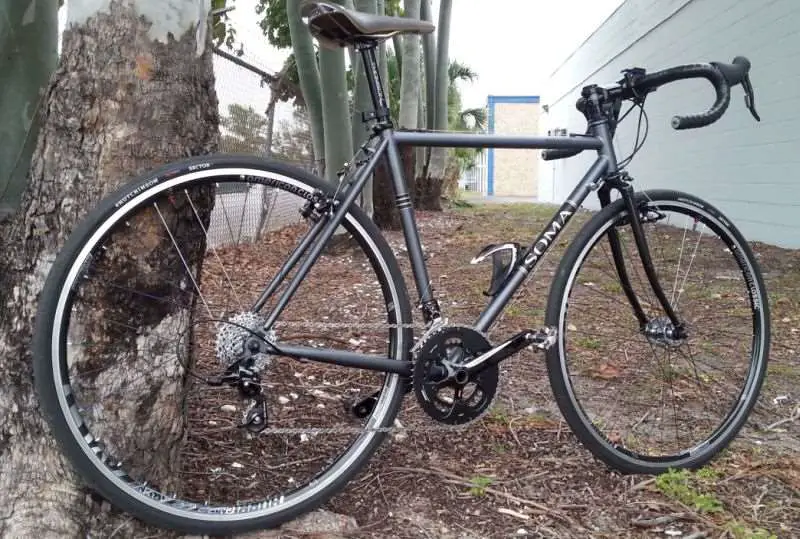 SOMA'S Double Cross is touted as their "do-all" frame, and capably handles cyclocross, trails, commuting or loaded touring. Clayton's example is used for three of the four aforementioned duties; cyclocross racing isn't on his agenda at this time, but he is a fan of riding dirt and gravel roads…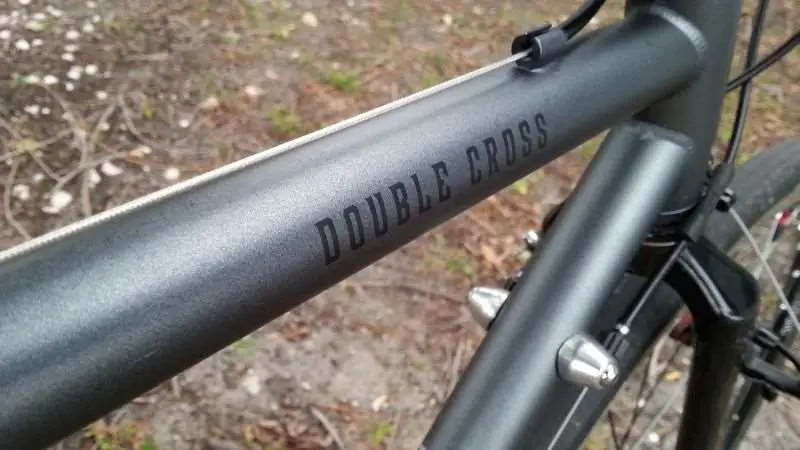 You may recognize Clayton's name if you've interacted with American Classic. Clayton is the company's Customer Service Supervisor.
Clayton Bramlett's SOMA Fabrications Cross Bike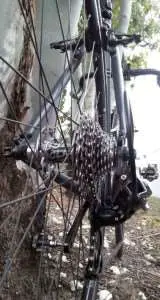 Frame: SOMA Fabrications Double Cross frame, Tange Prestige heat-treated butted chromoly steel front triangle, and butted chromoly steel rear end.
Fork: SOMA Fabrications lugged sloping crown steel fork with eyelets for front rack and braze-ons for low-riding panniers.
Headset: Cane Creek 40, 1 1/8″.
Seatpost: Thomson Elite X2 Road.
Saddle: Brooks Cambium.
Wheelset: American Classic Hurricane rim brake.
Tyres: Hutchinson Sector 28mm configured tubeless with sealant.
Handlebars: Salsa Road Medium.
Stem: Thomson.
Shifters: SRAM Apex 10 speed.
Derailleurs: SRAM Apex front and rear.
Crankset: SRAM Apex, 50/34 chainrings.
Bottom Bracket: SRAM external cup.
Pedals: Shimano SPD PD-M540.
Cassette: SRAM 12-26 10 speed.
Brakes: Tektro CR720 Cantilevers.
Bottle Cages: Elite.
Apologies for any errors or omissions in the bike's specifications.
Photos – Click a thumbnail image to see full size (hosted by Flickr).
[alpine-phototile-for-flickr src="set" uid="126879102@N04″ sid="72157650800802556″ imgl="flickr" style="gallery" row="13″ grwidth="800″ grheight="600″ size="240″ num="25″ shadow="1″ highlight="1″ curve="1″ align="center" max="100″]