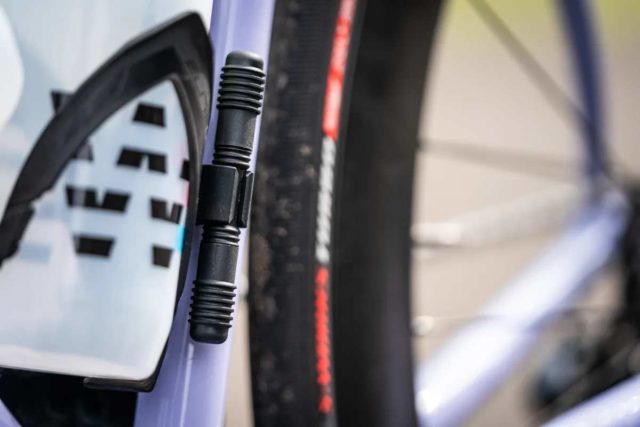 Tubeless tires are not only faster to ride, but they are also faster to repair in the event of a puncture. Dynaplug has established itself as the best solution for fast repairs in the field, and now introduces a new Carbon Racer tool made of glass-filled Nylon to plug pesky punctures that evade sealant.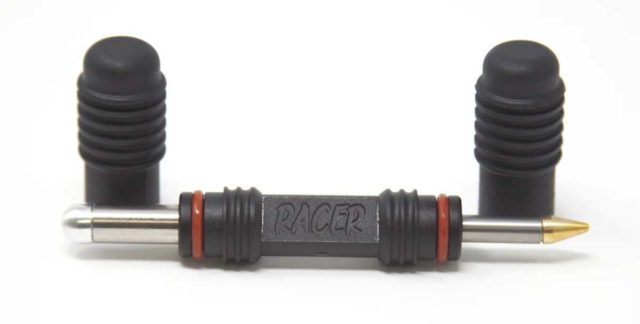 The Carbon Racer is ultralight at a mere 14 grams, half the weight of the already-light aluminum racer, and highly durable. Discerning riders who care about every gram and prize a minimal form factor will appreciate that the Carbon Racer is the smallest and lightest plugging tool available.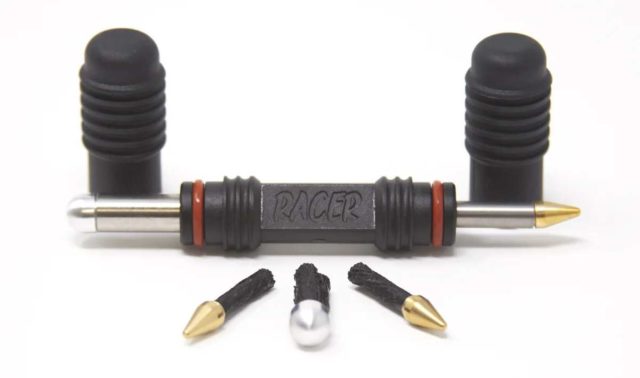 Following the form of the popular Racer tool, the Carbon Racer is double-sided, with one standard Soft Tip plug and one Megaplug ready to plug almost any type of puncture. Kits include 3 spare plugs and snug snap-on caps to protect each end.  A second model of Carbon Racer is forthcoming, optimized for smaller tires and punctures with two Soft Tip plug tubes.

Less weight and faster repairs are the game here. Even the complimentary bolt-on Carbon Silicone tool holder is super-light at 10g, mounting under bottle cages or to other accessory points for maximal tool security and availability for quick puncture plugging. The holder is also compatible with the classic Racer.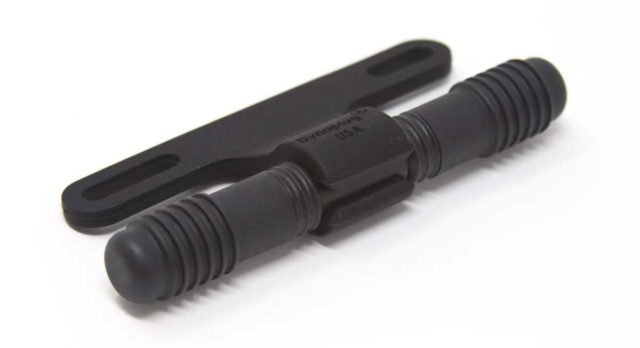 Carbon Racer Kit Includes:
Dynaplug® Carbon Racer tool

3 – Regular Plugs (Pointed tip)

2 – Megaplugs ( Bullet tip)

2 – Road Insertion tubes

Carbon Silicone Tool Holder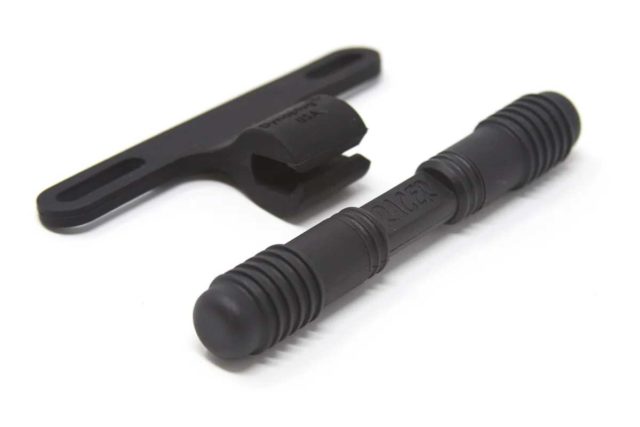 Carbon Racer Highlights:
Ultralight at 14g- half the weight of classic alloy Racer

Molded of Nylon 6 plus 30% glass fill fibers

Included Silicon holder installs under bottle cage or to accessory mounts

The lightest tire plugging tool in the world.

Smallest form factor. Biggest punch, highest quality.

Lifetime warranty

$US 47.99 MSRP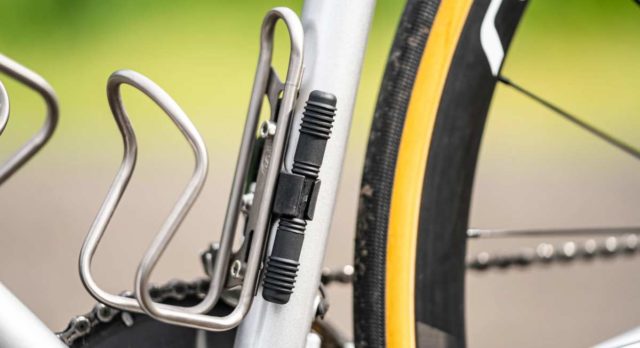 About Dynaplug
Founded in 1991, Dynaplug® was designed as an easy-to-use solution for tubeless tire repair.  Dynaplug tire plugs will make fast, permanent repairs on 98% of all tubeless punctures. Dynaplug products don't require any reaming, chemicals, adhesive, or waiting time.