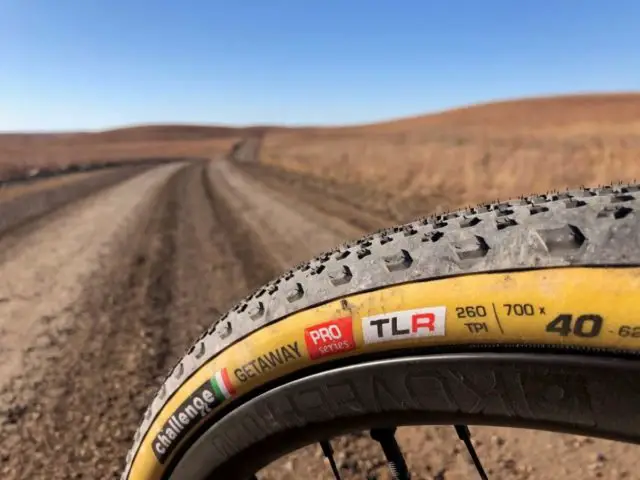 Challenge Tires introduces the GETAWAY, a new all-around gravel tire built with the latest gravel-specific construction and a gravel tread designed to take you beyond where the pavement ends to where the terrain is less maintained. Its tread includes a tightly packed, fast-rolling center for straight-line control and speed, open transition knobs for either sandy or wet terrain, and more aggressive shoulder knobs for controlled cornering and stability in loose conditions.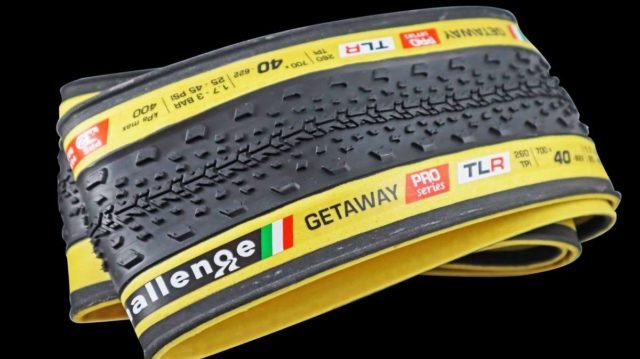 The GETAWAY joins the high-performance Handmade Tubeless Ready (H-TLR) gravel line-up: a combination of Handmade construction and TLR properties for ultimate traction and ride quality. The technology minimizes rolling resistance (Crr), while improving comfort and overall handling. That construction includes:
Corazza Armor
The GETAWAY includes a double layer 260TPI SuperPoly casing that delivers maximum sidewall protection while retaining a very supple and comfortable ride. As an additional touch, a bead-to-bead latex-based inner coating further improves puncture protection while greatly reducing air pressure dissipation.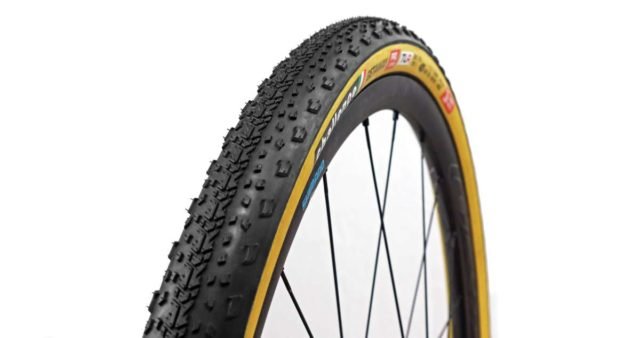 Ganzo PPS – Puncture Protection System
The GETAWAY features the all-new GANZO PPS puncture protection system. A highly flexible, tighter weave, multi-component puncture protection fabric placed between the tread and the casing. This new PPS structure is lighter, more puncture-resistant, and retains Challenge's supple ride.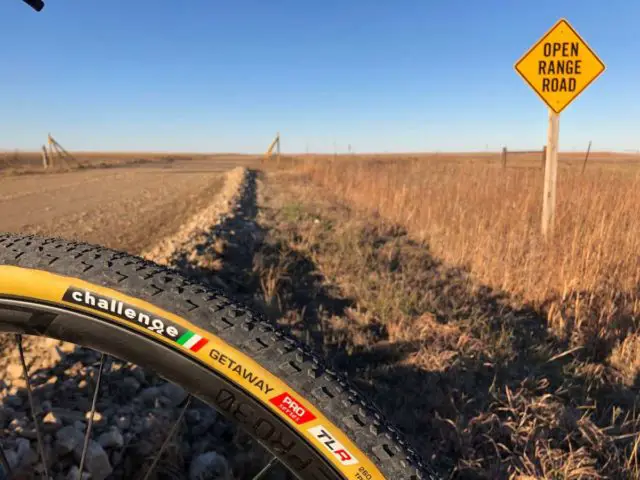 SMARTplus Compound
The GETAWAY also comes with the new gravel-specific tread comprised of a special high durometer, natural rubber SMARTplus compound. This new compound reduces wear, enhances durability and the SMARTplus rubber compound still retains all of the natural rubber properties like shock-absorption, better control, and reduced rolling resistance, a handy combination when riding on varying terrain.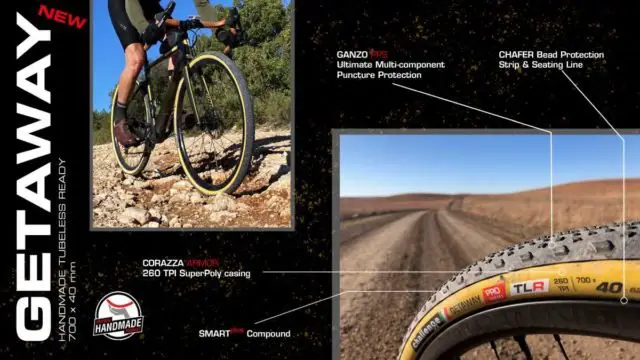 Chafer Aramid Bead Protection Strip
The GETAWAY includes a bead protection strip to enhance longevity by reducing the effects of chafing, or rubbing, that can occur with a rim's carbon bead hooks. The contrasting black chafer also acts as a precise line around the rim to confirm that the tire has obtained uniform bead seating all-around.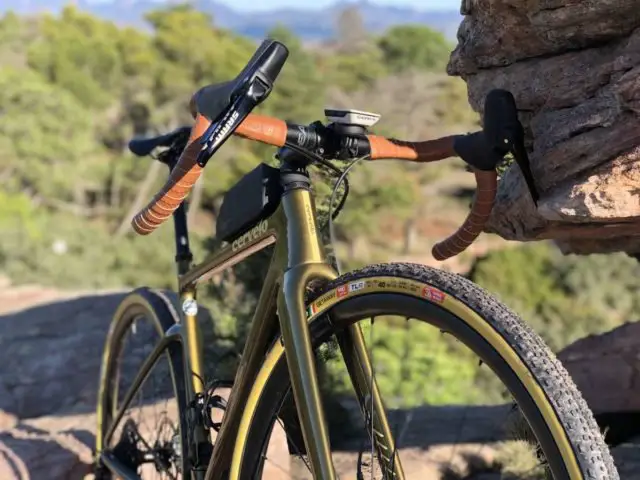 Tubeless Sealant
Handmade TLR are best combined with an appropriately conceived sealant, such as the Challenge's SMART Tubeless Sealant, which protects the natural properties of its rubber for a longer-lasting performing tire, while further enhancing air retention and puncture protection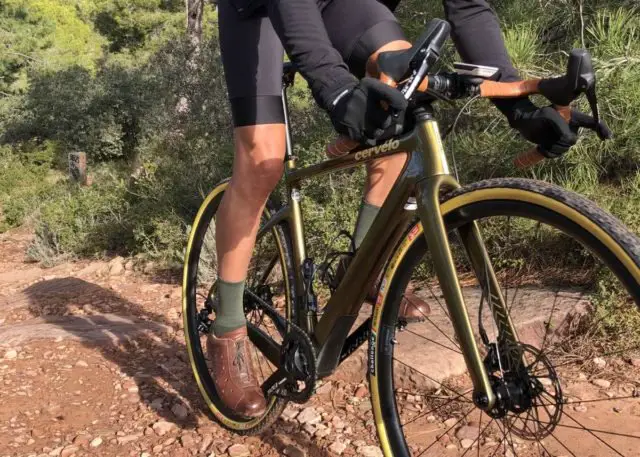 Specifications
Size: 700×40 / 40-622
Color: Black tread, tan casing
Weight: 460 grams
Retail Price $85.99 / €77.90
Available late December 2020