"Cannondale, a premium brand of Dorel Industries, Inc. (TSX: DII.B, DII.A), today released three new gravel bikes – Topstone Carbon Lefty, Topstone Neo Carbon and Topstone Neo Carbon Lefty. The Topstone Carbon Lefty takes the playful, genre-blurring, boost-off-everything spirit of the legendary Cannondale Slate and pushes it to a whole new level by adding the all-new, built for gravel Lefty Oliver fork, while Topstone Neo Carbon and Topstone Neo Carbon Lefty are where e-bikes and gravel meet to create the ultimate in mixed surface capability and fun." – Cannondale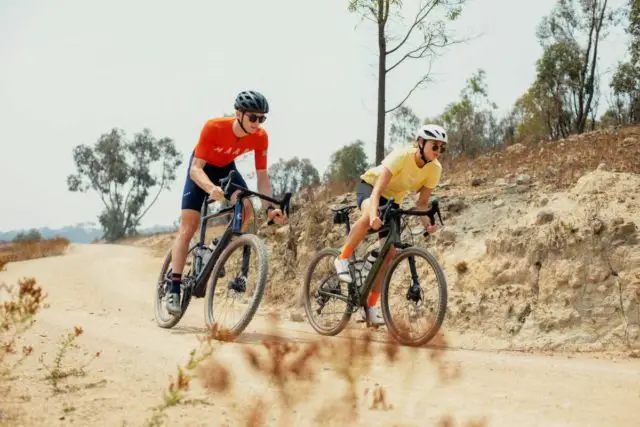 Topstone Carbon Lefty is a high-performance gravel bike like no other. Cannondale has taken its groundbreaking KingPin rear suspension system and complemented it with the new gravel-specific Lefty Oliver fork and fat 650b wheels to create a new kind of gravel bike; one that lets riders push it harder and ride smoother than ever before.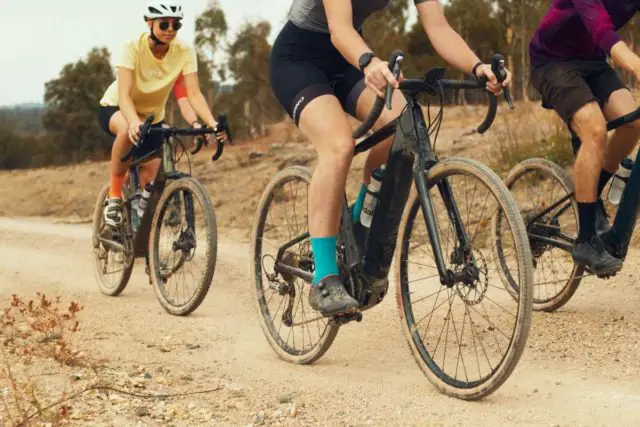 Cannondale's Lefty Oliver is a super light, single-crown suspension fork, built specifically for gravel riding. It has 30mm of bump-smoothing travel that rolls on the same type of needle bearing internals as its burlier XC racing cousin, Lefty Ocho, providing unparalleled smoothness and steering precision under any load. Lefty Oliver's new Chamber damper was also designed to minimize bobbing or diving for a super-efficient and smooth feel on or off-road. For maximum efficiency, it features an easy-to-use lockout with a blow-off circuit, so it can still absorb impacts even when locked, keeping riders in control. And, for ease of use, Lefty Oliver features a new, tool-free, StopLock brake mount, designed for flat-mount calipers, that makes removing the front wheel fast and easy.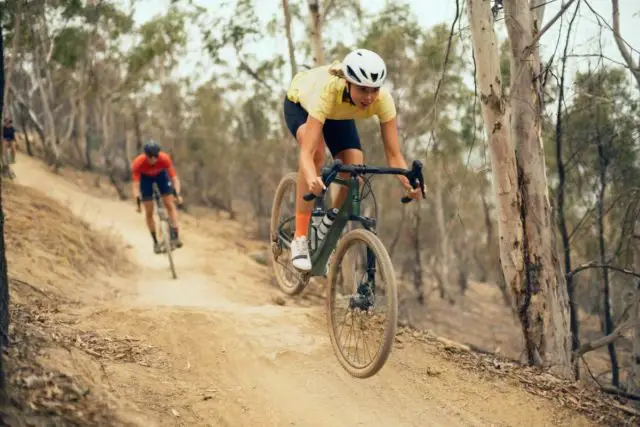 And, Cannondale didn't stop there. Reasoning that everything is more fun with power, they've introduced Bosch-powered e-bike versions of the Topstone Carbon, called Topstone Neo Carbon and Topstone Neo Carbon Lefty. These bikes take all the features of the Topstone Carbon gravel bikes and add class-leading e-bike drive systems from Bosch to create powerful, go-anywhere, do-anything adventure machines with unreal riding qualities and a range of up to 127km (79 miles).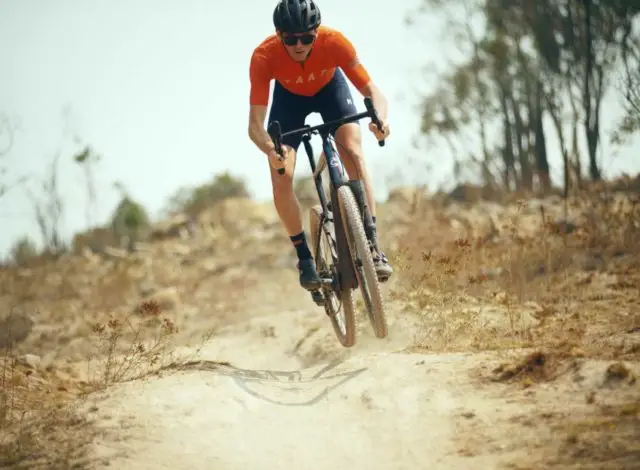 Topstone Neo Carbon is available in two frame and bike configurations – a 700c-wheel version featuring a rigid carbon fork, and a 650b wheel version with the new Lefty Oliver. Topstone Neo Carbon (700c) offers the ultimate blend of efficiency, speed and comfort from the blacktop to rugged backroads. The 700c wheels and rigid carbon fork give Topstone Neo Carbon a nimble yet stable feel both on and off-road. Topstone Neo Carbon Lefty (650b) features Lefty Oliver upfront, KingPin suspension in the rear, and the grip and maneuverability of 650x48c tires. It has the capability to take skilled riders deeper off the beaten path than any other gravel bike, but it also provides the most comfortable and confident ride possible for all riders on more ordinary terrain. With the power and range of the Bosch e-bike systems, these machines deliver a one-of-a-kind riding experience that redefines gravel fun.
The new Topstone Carbon Lefty line-up features four models, including one women's specific model. The unisex models will be available in XS, S, M, L, and XL sizes and the women's spec model will be available in XS, S and M. Topstone Neo Carbon will feature two 650b Lefty Oliver models as well as two 700c models and both versions will be available in S, M, L and XL sizes.
Topstone Carbon Lefty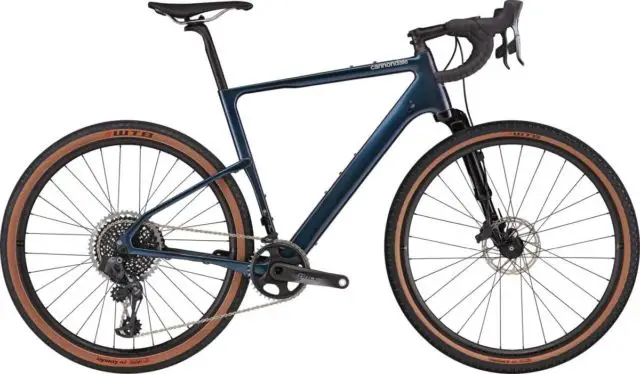 Key Benefits:
KingPin Suspension. Revolutionary, super-light suspension that lets you ride harder on dirt and more smoothly on pavement. Better control. Better traction. Better comfort. Nothing sacrificed.
Lefty Oliver. The ultimate built-for-gravel suspension fork. With 30mm of smooth, bump-taming suspension and an incredibly stiff, precise-handling structure, this lightweight fork lets you push it harder, and ride smoother than ever.
It's Easier to Go Harder. Refined geometry and rider position deliver an experience that's stable, composed and comfortable without losing that spark. Go further, ride longer, charge harder.
The Last Detail. We thought of everything. Big tire clearance Tons of gear and storage mounts. Rear Speed Release thruaxle, Internal dropper post compatibility. In short, the works.
650b x 47c wheel size.
30mm of suspension travel front and rear.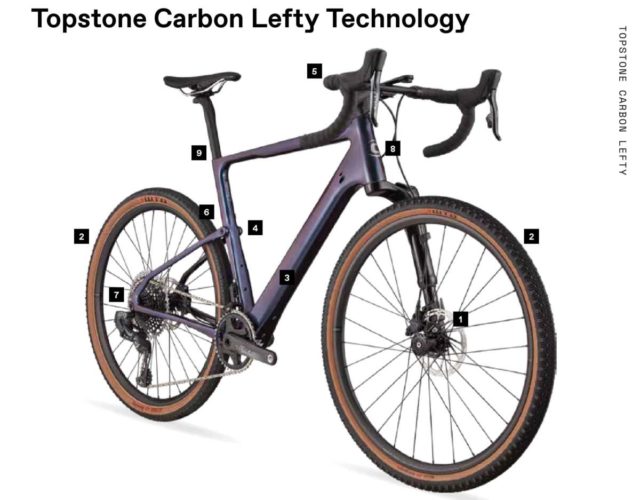 Connected — An integrated wheel sensor delivers hyper-accurate speed, route and distance info, registers your bike, reminds you of needed service and more, all through the free Cannondale App.
700 or 650 — Choose your adventure. Topstone Carbon comes with 700x37c tires for great road-speed and gravel grip. Topstone Carbon Lefty comes with 650 x 47c tires for even more off-road ability and on-road comfort.
Proportional Response Construction — Suspension and overall frame ride-feel is custom tuned by size, using different carbon layup and different tube dimensions, so each size is dialed for the rider. Just get on and go.
LockR Pivot — Kingpin's LockR thru-axle pivot locks the left and right seat-stays together, preventing independent rotation for a solid feel and instantaneous response.
Dialed Endurance Fit — Offers a perfectly balanced riding position: upright enough for comfort over the long haul and control when tackling technical off-road terrain, yet still low and forward enough for speedy efficiency.
Fender Up — Fully fender ready. A removable fender bridge on the rear stays is there when you need it, gone when you don't.
Speed Release Equipped — Speed Release thru-axles offer the stiffness and solid feel of a thru-axle, with the easy use of a quick-release axle. Compatible with most thru-axle wheelsets.
Easy Internal Cable Routing — With our DirectLine cable routing, an internal tube guides the cable and housing through the frame, from entry to exit for headache-free service.
Dropper Ready — Built to accept an internally-routed 27.2 dropper seatpost, which shouldn't really be a surprise on a bike that's this off-road capable.
Topstone Carbon Lefty 1 Specs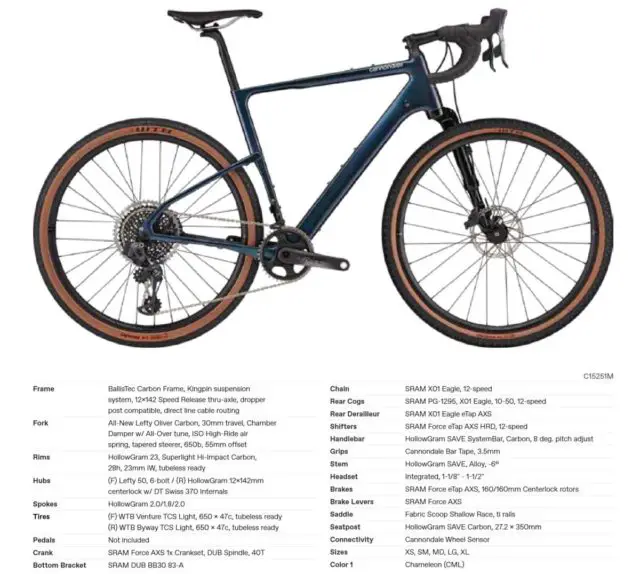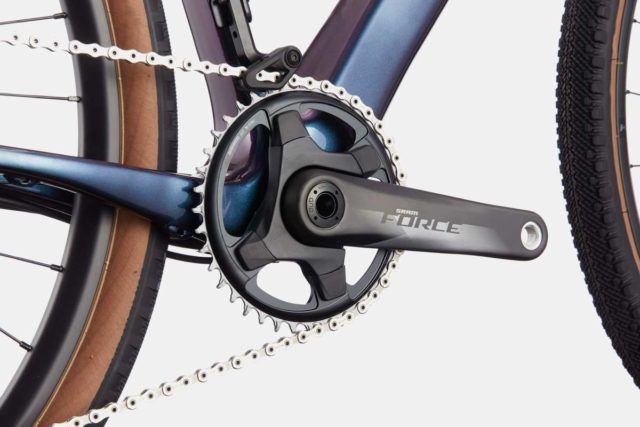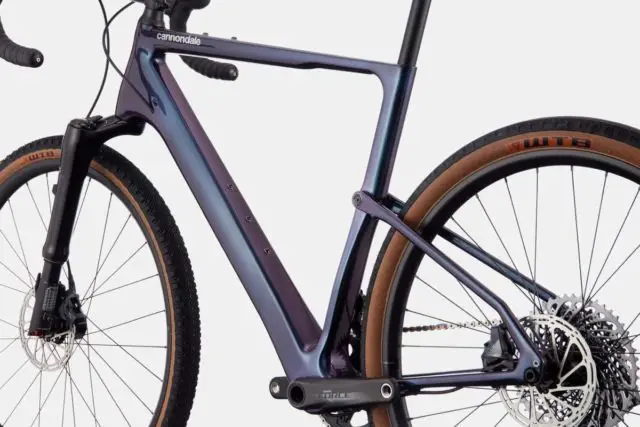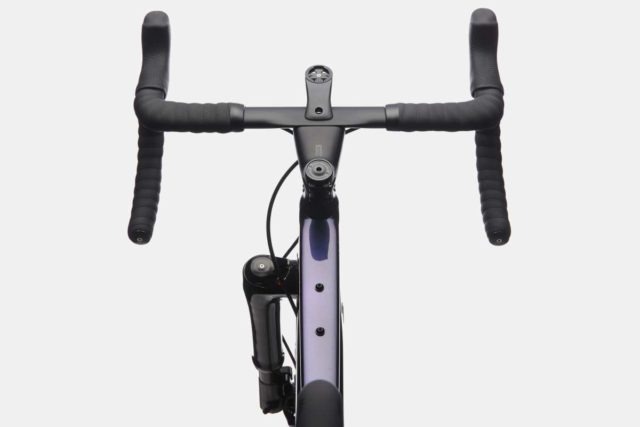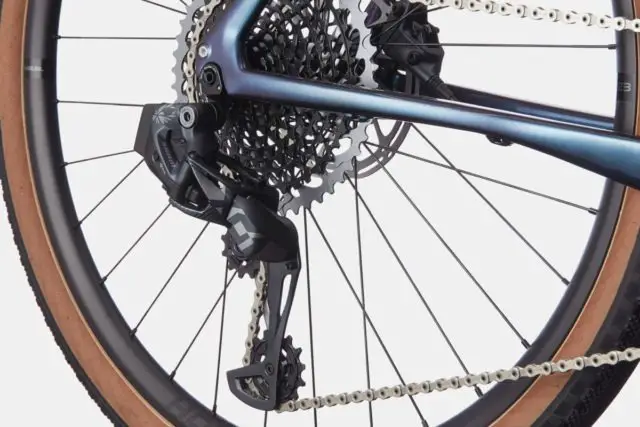 Topstone Carbon Women's Lefty 3 Specs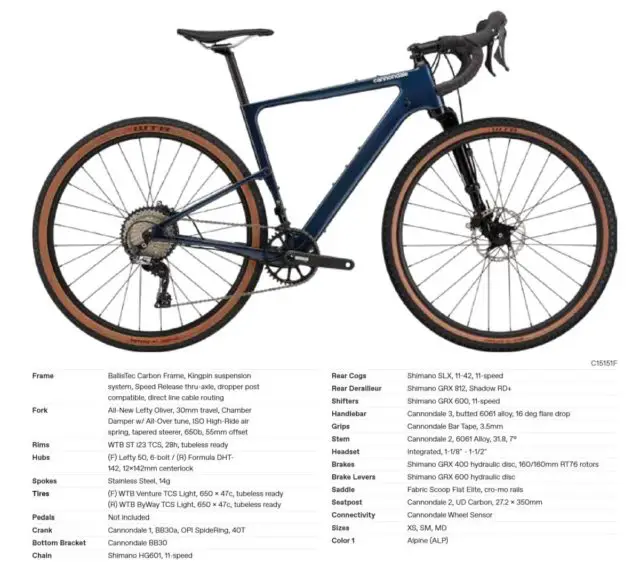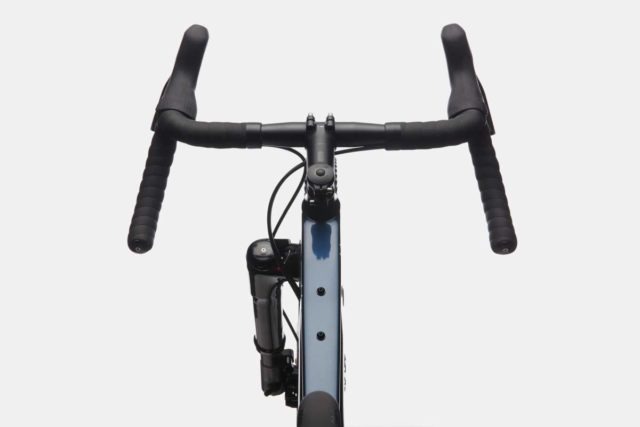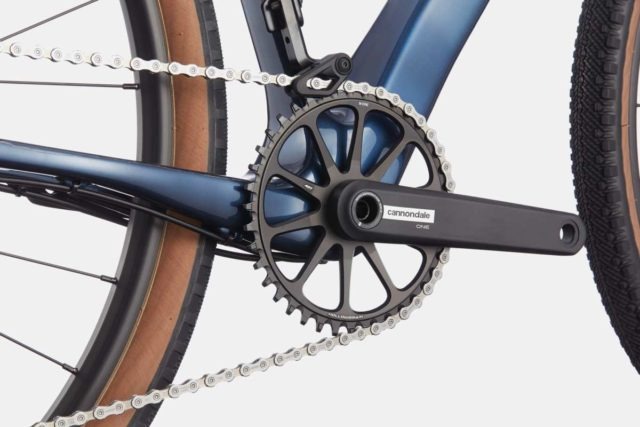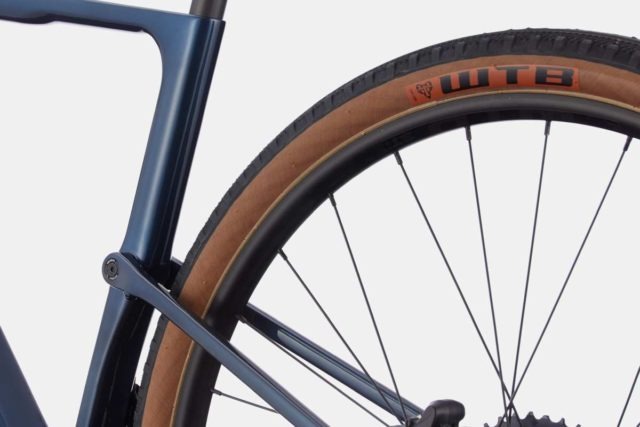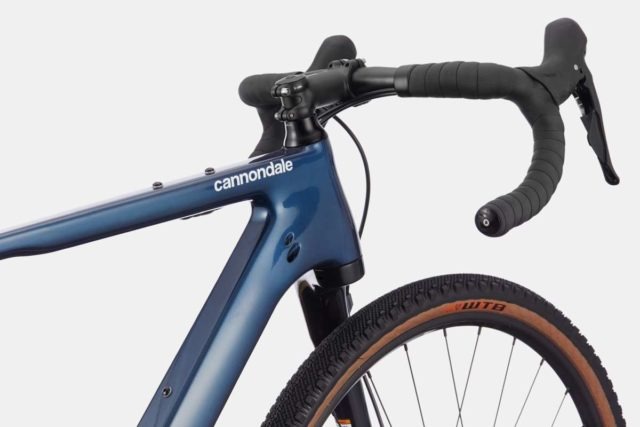 Topstone Carbon Lefty 3 Specs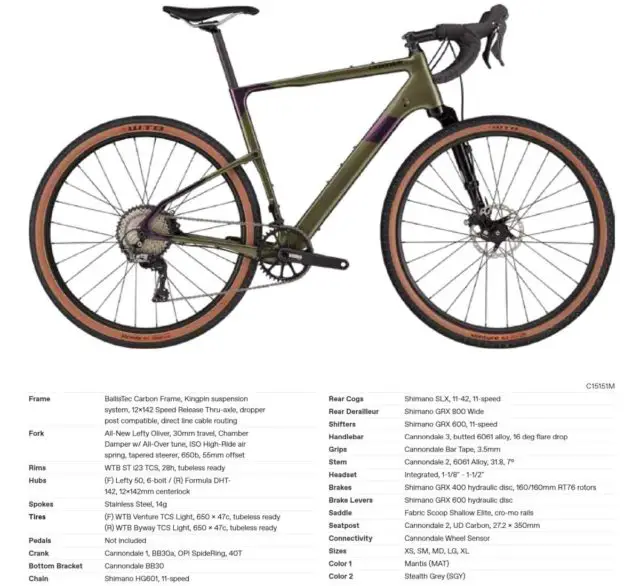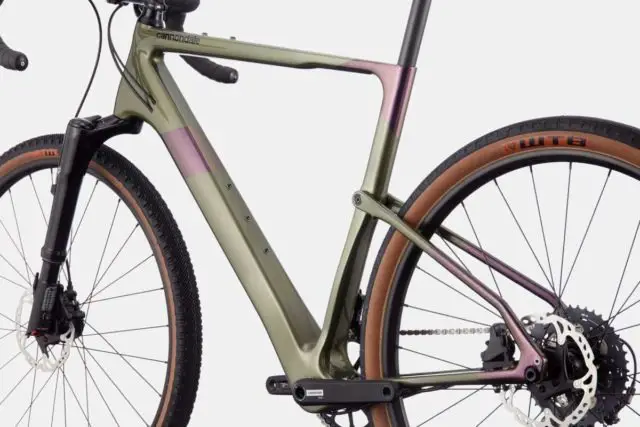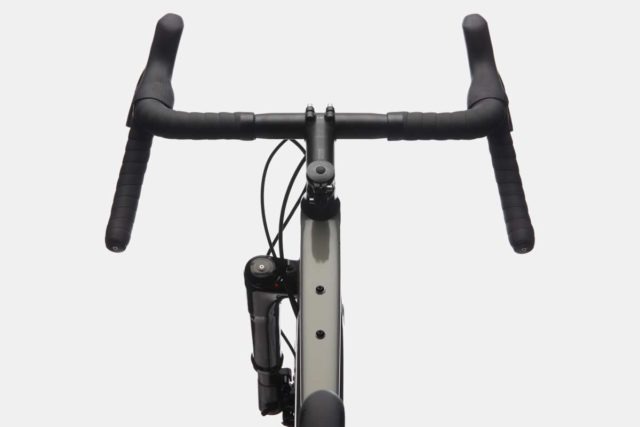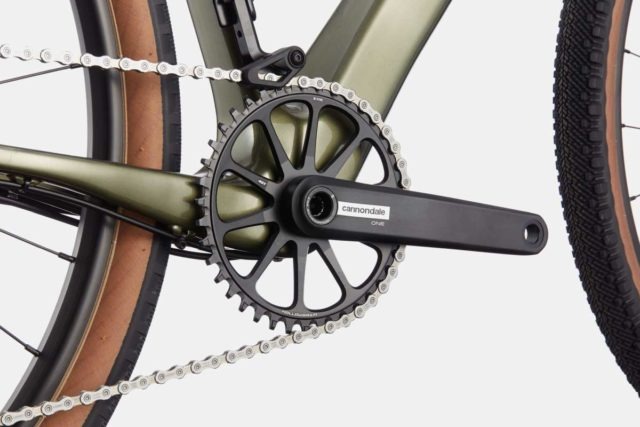 Geometry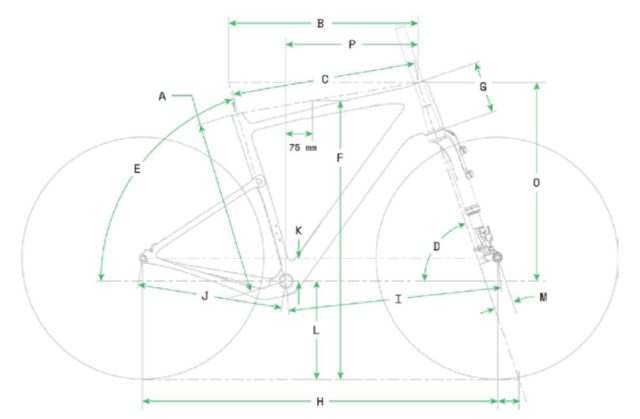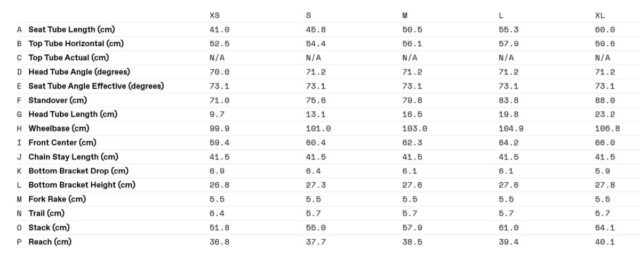 More Tech Images
Topstone Neo Carbon 1 Lefty
Gravel Cyclist isn't a site for e-Bikes, but Cannondale has done a nice job with the electric assist Topstone.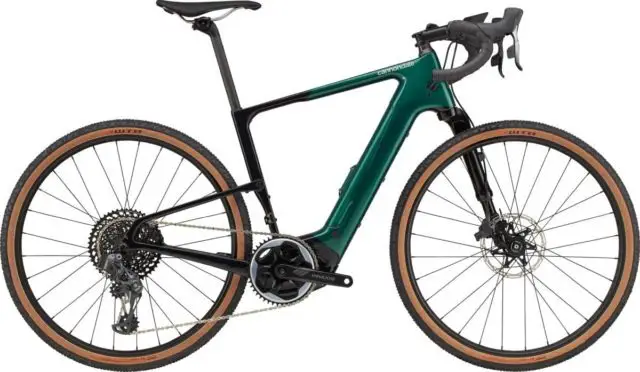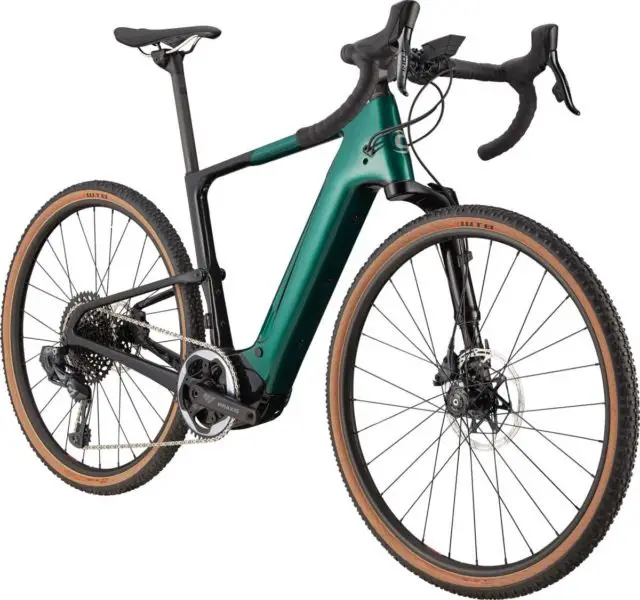 Pricing
TOPSTONE CARBON LEFTY
Description
Colorway
USD
CAD
Topstone Carbon Lefty 1
CML
$7,500
$9,500
Topstone Carbon Lefty 3
MAT
$3,750
$5,000
Topstone Carbon Lefty 3
SGY
$3,750
$5,000
TOPSTONE NEO CARBON + TOPSTONE NEO CARBON LEFTY
Description
Colorway
USD
CAD
Topstone Neo Carbon 1 Lefty
EMR
$9,000
N/A
Topstone Neo Carbon 2
BPL
N/A
$9,000
Topstone Neo Carbon 2 Spd
BPL
$6,500
N/A
Topstone Neo Carbon 3 Lefty
GRY
N/A
$8,000
Topstone Neo Carbon 3 Lefty Spd
GRY
$5,800
N/A
For more information on the all-new Topstone, visit www.cannondale.com