In these days of mass production and unimaginative merchandise that is cast from the same mold, there are companies out there producing unique and special items, made by hand.  Buck!t Belts is one such company.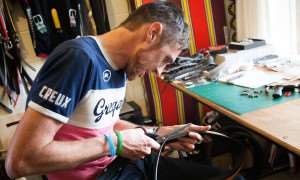 Where a company like Buck!t differs from your regular belt or watch band manufacturer, is the fact they procure items that would normally be thrown into landfill; in this case, used bicycle tyres.
Buck!t co-owner Craig takes a used bicycle tyre, typically donated to him, which he re-cycles, or up-cycles if you prefer, and crafts into a beautiful yet functional belt.
About
Buck!t Belts is owned by Craig and Jamaica, who run their eco-business based out of Gravel Cyclist's hometown of Adelaide, South Australia.  Buck!t's product line consists of Belts, "Wrist-Belts", "Watch-Belts" and Earrings.  Gift Vouchers are also available.

I (JOM) first learned of Buck!t when I met Craig during a training ride with the Giant Alpecin team, before the 2015 Tour Down Under kicked off.
A Special Project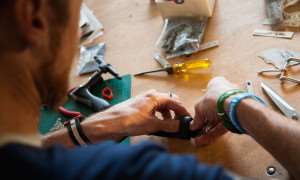 Gravel Cyclist loves hand made items, especially if they're constructed from recycled bike parts and supplies.
When I first learned that Craig could manufacture a "Watch-Belt" utilizing a Vittoria Open Corsa CX tyre, I was interested.  But, when Craig mentioned he had a couple of Vittoria Open Pave tyres laying around waiting to be made into a belt or watch-belt, I was really interested.
The Vittoria Open Pave tyre is the toughest in Vittoria's lineup, and synonymous with races such as Paris Roubaix.  Pave' and gravel racing go hand in hand, meaning I needed a custom watch-belt made from a Vittoria Open Pave tyre!

The Ordering Process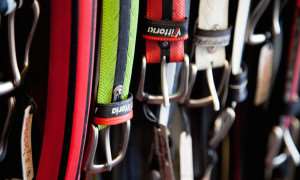 Typically, one would contact Craig via his website with an order or commission for a custom design.  As I was on a very tight timeframe (departing Australia for the US of A in seven days), I asked Craig for a favour.  Namely, jump the production queue and produce a watch-belt for me before I departed.
Considering I hadn't worn a watch in many years (I'd simply gotten by looking at my silly phone), a watch would need to be procured.  Craig came through again, with a Kickstarter Edition Pebble Watch he happened to have in his inventory.  Being a bit of a gadget nut, this was the perfect watch for a bloke like me.
The Finished Product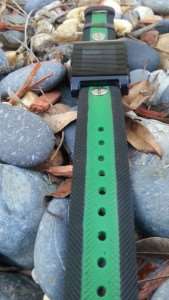 Three days after madly expressing interest in a complete watch with custom band, Craig delivered the goods.
Two words – Customer Service.  Granted, one cannot always expect the primo treatment as with my experience, but when you support a small local business, this is what can be achieved.
Three words – Stoked.  Chuffed.  Pleased.  This watch has not left my wrist since receiving it from Craig; only to shower, ride the bicycle or shuffle through airport security.  Craig even custom stamped my watch-belt with my Gravel Cyclist mark.  Nice!
If you're looking for something really unique for yourself or a friend, consider checking out Buck!t Belts.  Check Buck!t's Stockists page for a retailer near you (Australia and the UK).
Craig and Jamaica ship outside of Australia, so no worries if you're not local.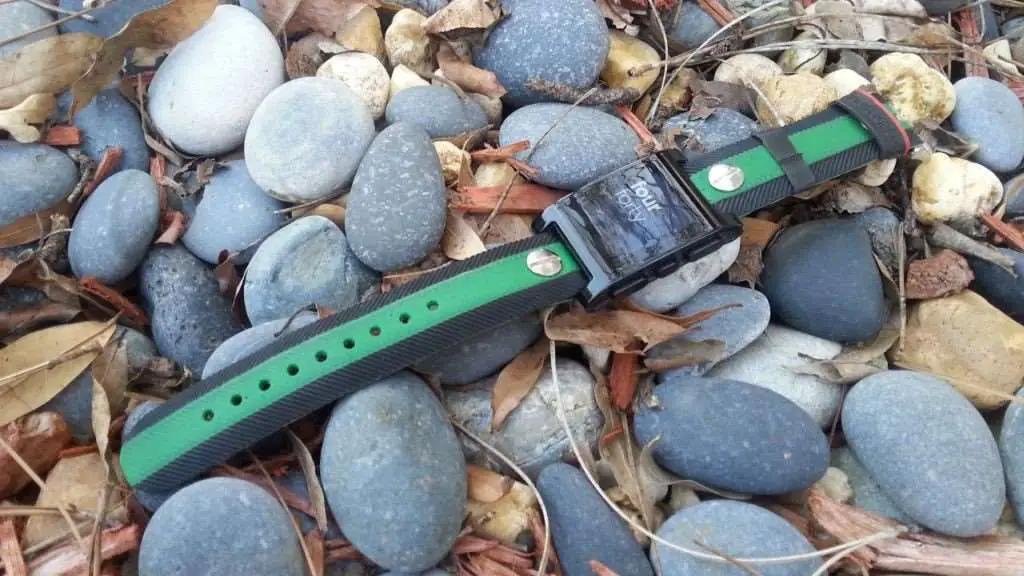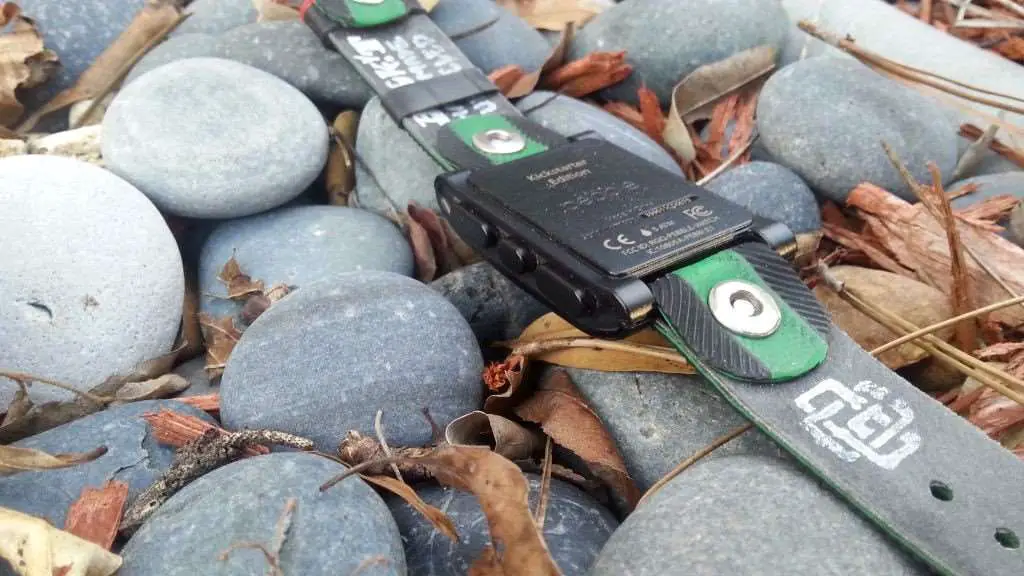 I'll be ordering a custom belt soon… thanks Craig!