BARbag is a compact handlebar-bag; hand-made from 95% UPcycled materials, and is the latest upcycled product from BUCK!T – established in 2012 until now, known for our belts, wallets, watch straps and sustainable accessories.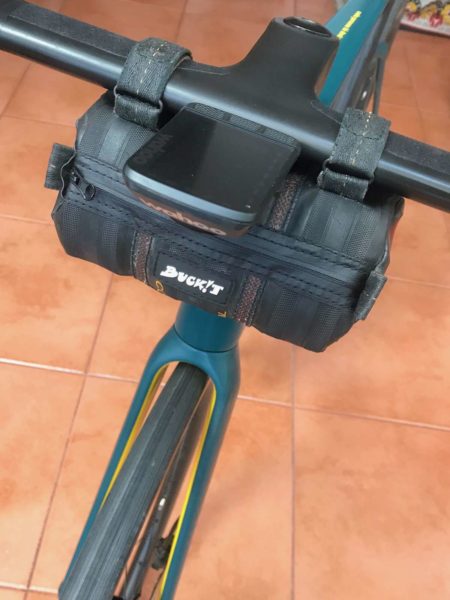 BARbag is hand-made using upcycled tubular / tubeless tyres (and other bicycle parts) combined with quality new materials (zip + velcro + ripstop) and attaches easily to all shapes of handlebar (road, gravel and MTB), providing you with extra storage and freeing up your pockets!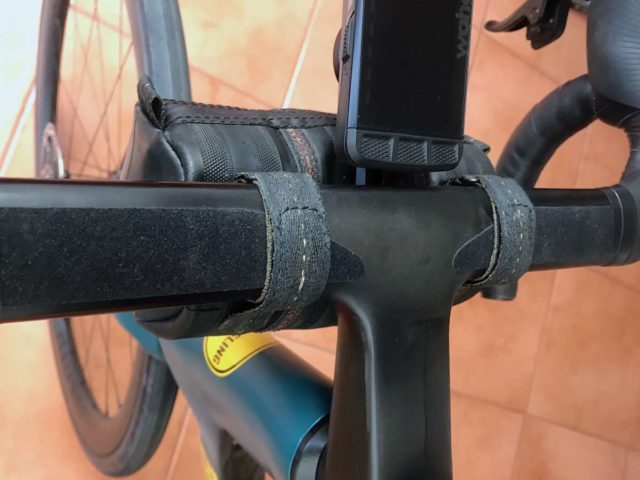 LIMITED PRODUCT NUMBERS ARE AVAILABLE AT THE EARLY BIRD PRICES – FIRST IN BEST DRESSED + earliest shipped too!
Available Sizes
The BARbag will initially launch in two sizes of (approx) 1.5 or 2.5 litres. Final sizing will vary slightly due to tyre-stock and final detailing of the bags. At the close of the pre-order, we will email you for your choice of finish, and these sizes will be confirmed back to you.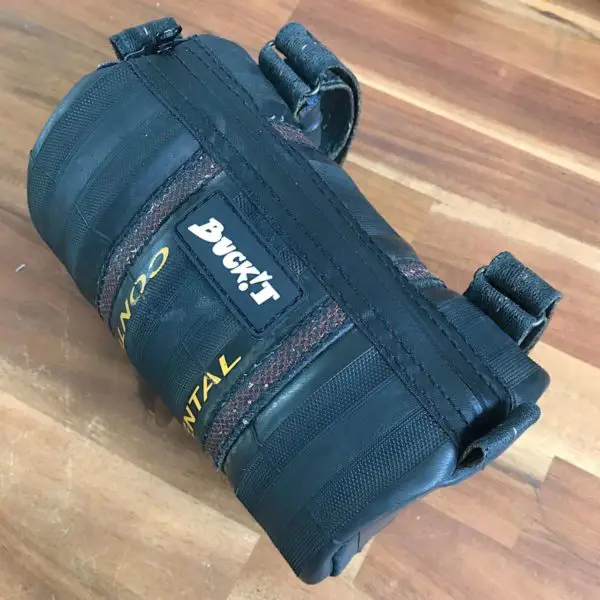 Manufacturing Process
BUCK!T is essentially a one-man-machine! Apart from the labels, all parts are prepared, combined and finished by Craig himself; including the packaging. This means that we can only produce a certain number of items per day, especially as these bags require a lot of work to complete!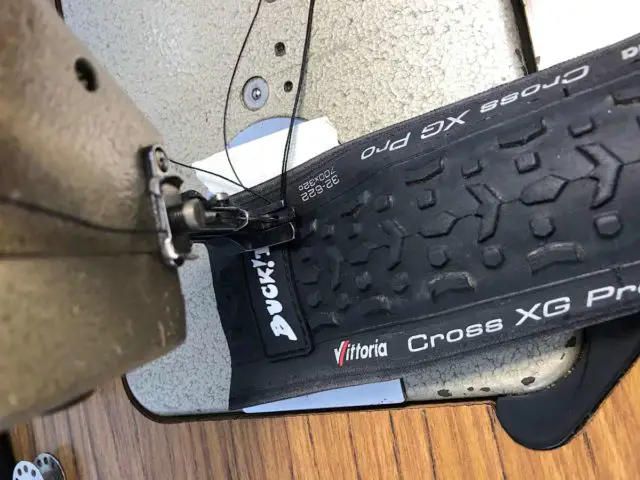 BUCK!T BARbag Features
Tubular- / tubeless-tyre main body construction providing integrated structure and superior strength (various finishes including road and cyclocross / gravel treads (tubular or tubeless). Further rare / unusual options will be released as more people back this project. JOM of Gravel Cyclist has a special Panaracer Gravelking SK version in the queue.
Upholstery quality, poly-cotton stitching with all ends knotted + sewn off (we don't use any reverse-stitching that can unravel in time!)
Heavy-duty, butyl inner-tube end-panels / pockets.
Matte-finish, waterproof zipper (with zip-garage for the open-end + easy-grab rubber puller in matching finish)
Two secure straps with double-back, velcro-fastening to ensure a firm + secure fitting to your handlebar; whether you have exposed cables or not! The metal loops on these straps are made from upcycled spokes, reclaimed from local bike shops.
Sewn on rubber BUCK!T label for an easy-wipe finish and a sophisticated look (our wallets use a fabric label) – show your support for UPcycling!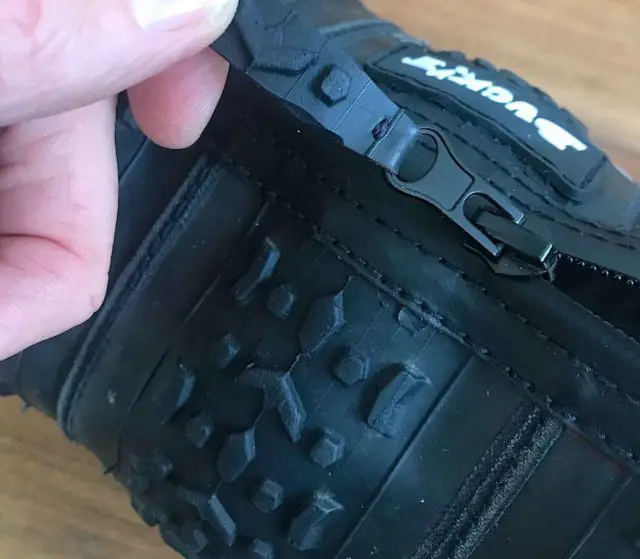 What can I fit into my BUCK!T BARbag?
miniBARbag ~17cm long x ~10cm diameter (~1.5 litres)
Big enough to fit a lightweight gillet, buff, arm- & leg-warmers + some light full-finger gloves!

BARbag ~20cm long x ~12cm diameter (~2.5 litres)
Big enough to fit a rain-cape, gilet, buff, arm- & knee-warmers, gloves and still have space left for extra food!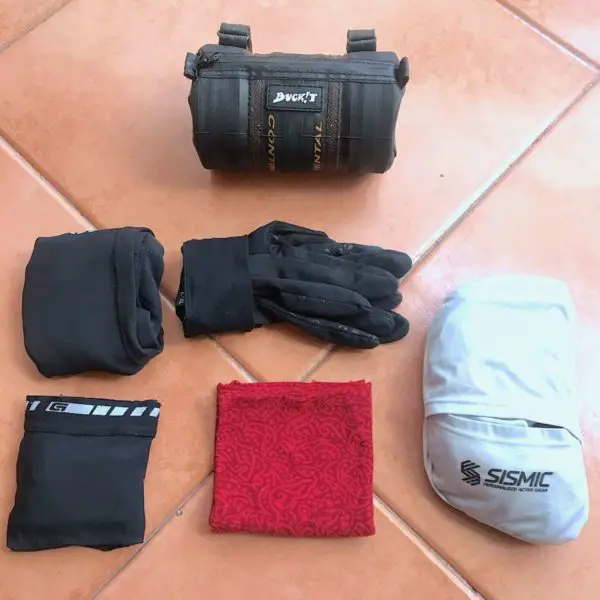 Is the BUCK!T BARBag waterproof?
The main body of BARbag is made from rubberised tyres + heavy duty butyl inner-tube, making it 99% waterproof; though as this is a product made with upcycled materials, it cannot be fully guaranteed in torrential rain!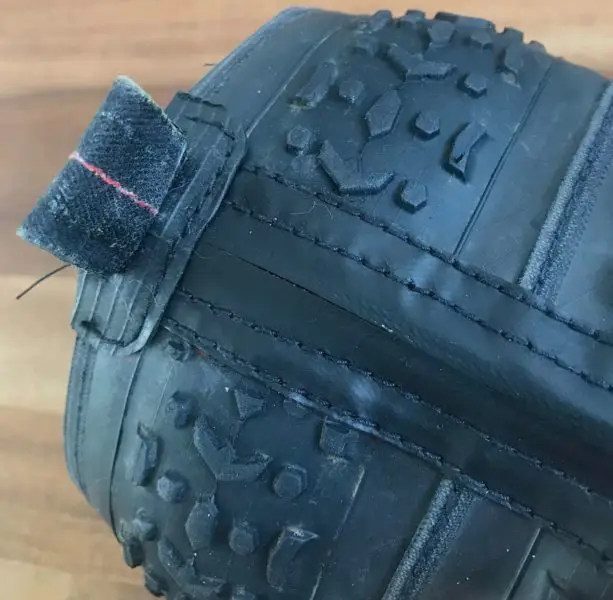 A high-quality, waterproof zip* forms the closure, further limiting water ingress. Some of the finish options are more permeable than others (Yes, some tubular tyre sidewalls are actually not waterproof!) and will, therefore, be lined with a waterproof rip-stop product* to ensure the same level of waterproofness throughout our range of BARbags, regardless of finish.
* fabric + zip sourced from an established tent fabric + materials supplier
More information including pricing available at BUCK!T's website!