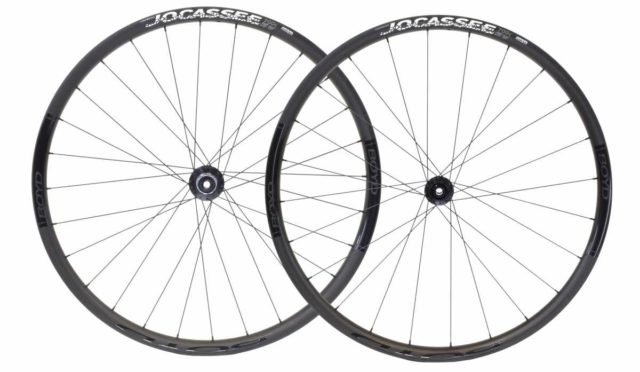 New, wider low profile rim helps to shave over 200 grams from the previous version.
700 and 650b sizes available.

Boyd Cycling, a craft wheel manufacturer based out of Greenville, SC specializes in bicycle wheels for road, gravel, cyclocross, and mountain bike use. Boyd's newest offering is an update to their popular Jocassee, a 650b gravel carbon wheelset.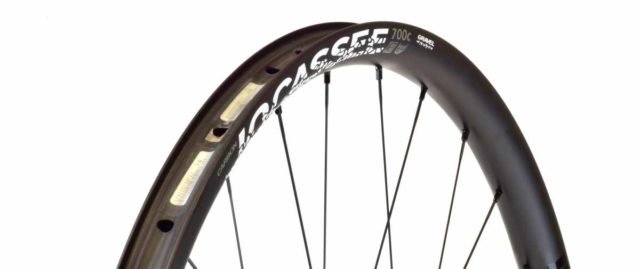 Jocassee is a heritage preserve in the Northwest corner of South Carolina. Containing over 100 miles of gravel roads, Jocassee is a favorite of cyclists looking for a very difficult gravel ride. Founder, Boyd Johnson, started riding in Jocassee on a road bike with 25mm tires in the early 2010s (not highly recommended at all!). Over time gravel started to emerge as a discipline, people migrated to cyclocross bikes, followed by gravel-specific bikes.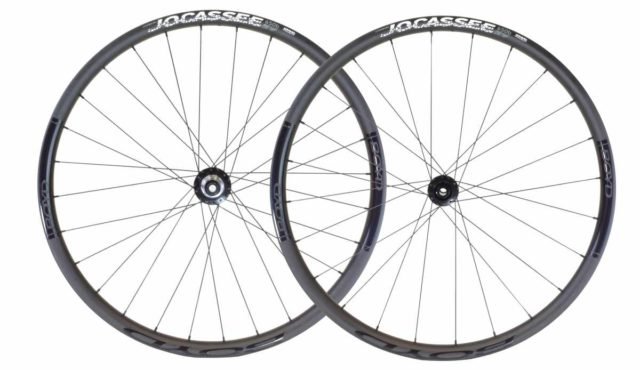 When Boyd Cycling introduced the Jocassee as a 650b gravel wheelset in 2017, it was in a very unique position. 650b for gravel was in its infancy. Most people were running 32 to 35mm tires for gravel rides. Fast forward a few short years later and almost all gravel bikes have the ability to run both 700c and 650b tire sizes. While 700c remains the overwhelming favorite, the ability to have a dual-purpose bicycle is a large attraction for people buying a new gravel bike.

The original Jocassee was available in 650b only and featured a semi-aero 36mm deep rim that measured 24mm internal with a 2.8mm spoke offset. The Pinnacle 700c gravel wheels soon followed with identical rim measurements (and still remain in the Boyd Cycling offerings). As gravel bikes and tires evolved, having a rim suited for the demands of the modern gravel rig was needed. Most people are now running anywhere from a 40-44mm tire size in 700c, and a 47-50mm tire size in 650b. As professional cyclists keep retiring from Europe to come to ride gravel events the gravel racing scene has exploded. With the higher speeds of those events, tire sizes of 35 to 38mm are more common, and the semi-deep aero profile of the 700 Pinnacle rim remains an advantage, especially with tires 40mm and under.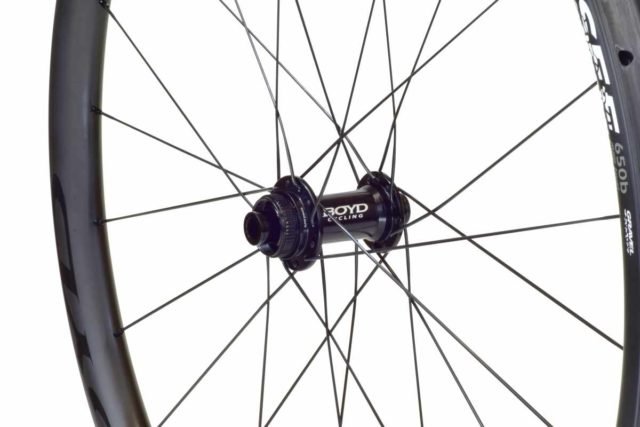 For those of us looking for larger tires (36mm+), the new Jocassee gives a wide rim platform for modern gravel tires. Boasting a 26mm internal width, the updated Jocassee goes to a shallower and lighter 25mm depth. This allows the rim weight to go from 460 grams per rim down to 338 grams in a 650b and 353 grams in a 700c.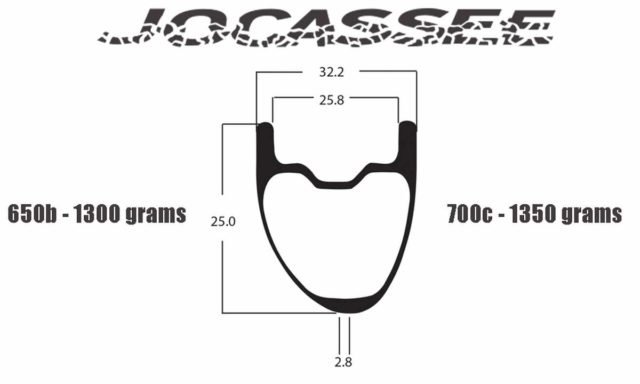 The Jocassee is (of course) tubeless compatible and features a hookless rim, perfect for running high volume / low-pressure tires. The spoke nipples are offset by 2.8mm which allows for more even spoke tension between the right and left sides of the wheel. This makes for a wheel that holds tension better and prevents broken spokes. However, in the event a wheel ever does need to be trued, the Jocassee's are built with easy-to-adjust external nipples and feature J-Bend spokes.

The Jocassees are built on the highly-rated Quest hubs. Weighing in at 120 grams front and 245 grams rear, the Quest features a center lock design, quick 5-degree engagement, tool freehub assembly and service, and the ability to swap between all end cap options and all drivers (Shimano Hyperglide and Microspline, Sram XDR, Campy and Campy N3W). The Quest hubs come with Enduro Abec 5 LLU/LLB bearings.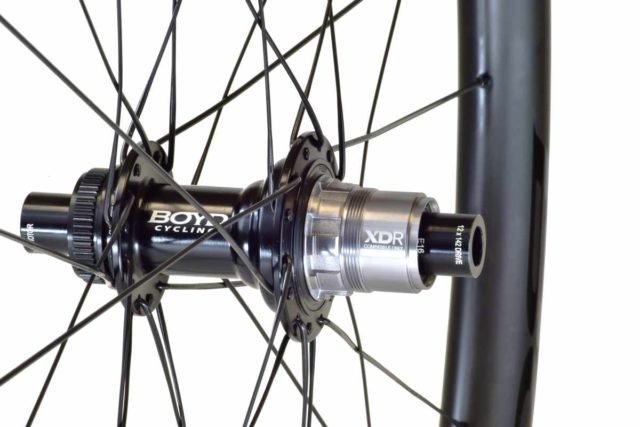 Specifications
Inner Width: 26mm
Depth: 25mm
Spoke Offset: 2.8mm
Front Spoke Count: 24 (2x lacing pattern)
Rear Spoke Count: 28 (2x lacing pattern)
Front weight: 575 grams (650b) / 605 grams (700c)
Rear weight: 725 grams (650b) / 745 grams (700c)
Set weight: 1300 grams (650b) / 1350 grams (700c)
Wheels come with tubeless tape and valves installed
Price: $825 front / $925 rear / $1750 set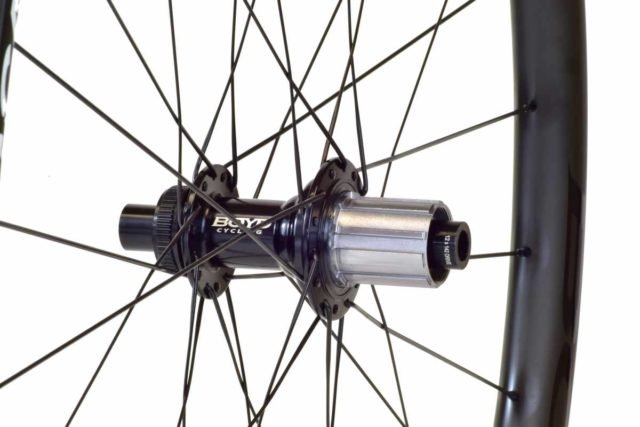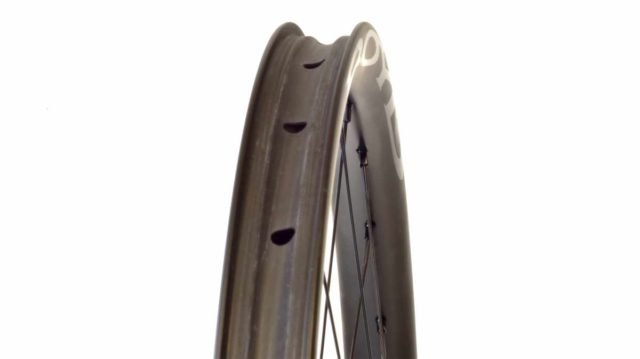 The Jocassee wheels are handbuilt in Greenville, SC, feature a lifetime warranty against manufacturer's defects, and come with a lifetime crash replacement program. Boyd Cycling wheels and accessories are sold through dealers and online at www.boydcycling.com