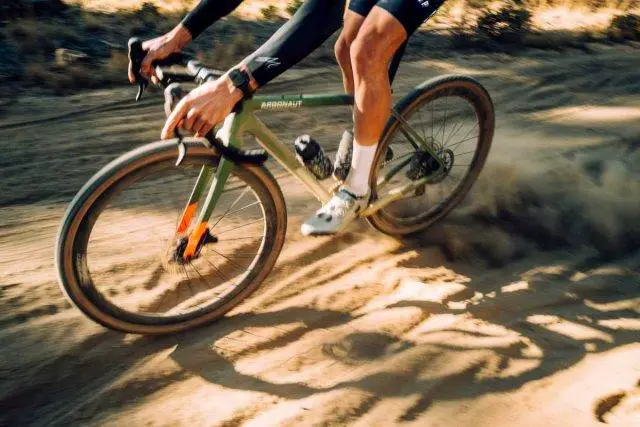 "After three years of design, testing, and research Argonaut is releasing the rowdy GR3, a next-gen custom carbon gravel bike. GravelFirst Geometry allows Argonaut, once again, to set a new standard in customization, ride quality, and craftsmanship." – https://argonautcycles.com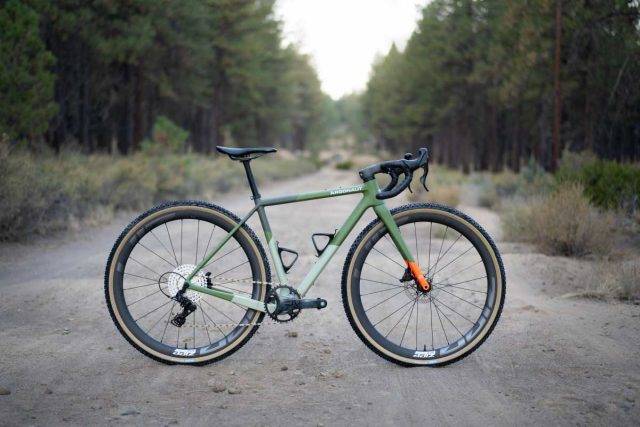 GravelFirst™
"Argonaut Cycles continues to push the envelope of what is possible with carbon fiber in the Release of the GR3 (Gravel Racer Three). At the core of the GR3 is the GravelFirst geometry. Road bike geometry hasn't changed much in 20 years. Cross bike geometry hasn't changed much in the last 15 years. Gravel geometry has changed a lot in the last five years and often in divergent ways. The first gravel bikes were basically cross bikes with disc brakes and tubeless tires, as are many current gravel bikes for that matter."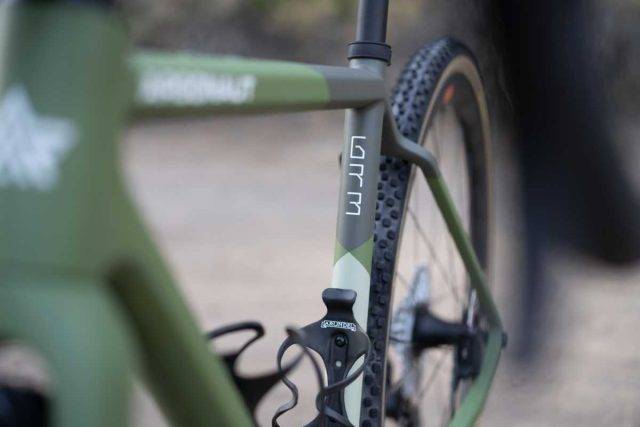 "Born from the desire to specifically address the needs of the modern gravel cyclist, the GR3 is a major leap forward in gravel bike design, addressing everything found on a typical "gravel" ride: a bit of road, a bit of smooth gravel, a bit of NOT smooth gravel, and a bit of single track. Ample tire clearance allows one to run up to a 50c tire, but with an industry best 415mm long chainstay the bike jumps at every pedal stroke and carves through every turn. The low, 75mm bottom bracket drop, and slack 68.5º front end allows you to fly downhill, skip over ruts and rip through corners faster than you ever thought possible. A PR smashing machine, the Argonaut GR3."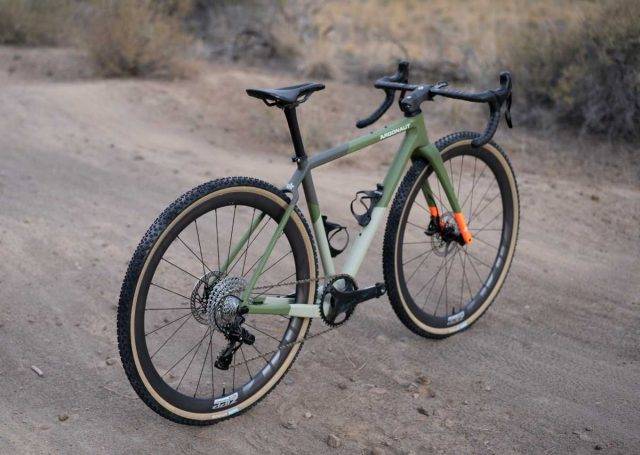 "The core element separating an Argonaut bike from any other bike is their ability to custom make and tune every bike to address the physiology, ride style and preferred terrain. Every tube, head tube, bottom bracket, seat cluster are layed up by hand, specifically addressing the needs of the customer. Every customer gets a custom carbon layup pattern, delivering unique ride quality through the refinement of torsional stiffness and vertical compliance. Custom bikes enable riders to reach their maximum potential by addressing their needs at the onset of the process. Argonaut bikes enable riders to feel better and ride longer."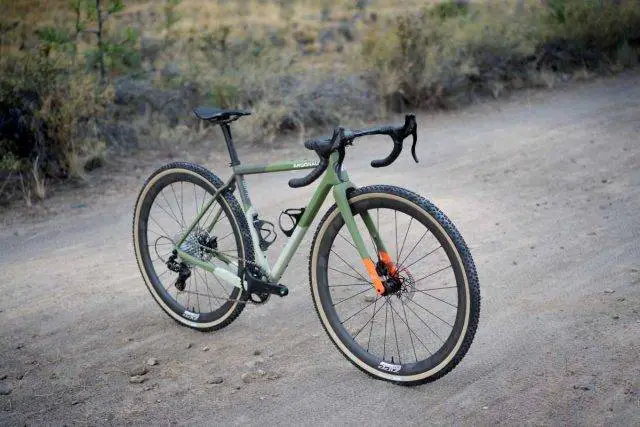 "The GR3 is meant to go fast. Professional gravel racing is the ultimate testing grounds due to the power, speeds, duration and harsh conditions found only on race day. Victories at the biggest races, as well as podiums across the country don't lie, the GR3 is proven. After 1,000 miles of racing, Argonaut riders consistently raced against the best, proving that their US made bikes are every bit as good, if not better than some of the bikes made by the world's biggest manufacturers. Argonaut is proud of this fact and team rider Sarah Max can attest to the GR3's capabilities that helped her not only win the Belgian Waffle Ride for pro women, but also enhanced her descending abilities to the point where she has seen multiple podiums atop her GR3 and racked up numerous QOM's for downhill segments!"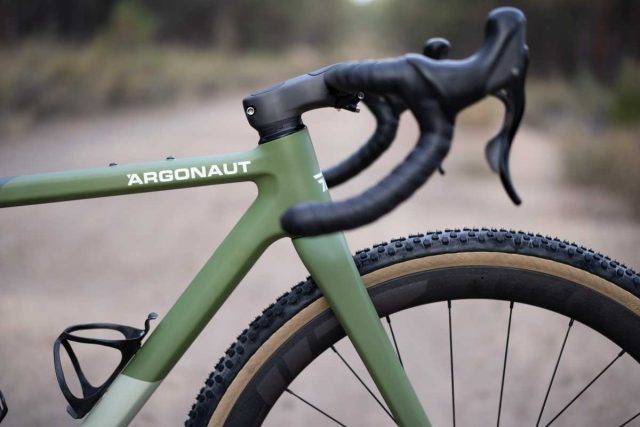 Further Tech Detail
FORK
Balanced, responsive and rock steady at any speed, our A 57mm rake paired with 395mm axle to crown ask to go faster and take more chances.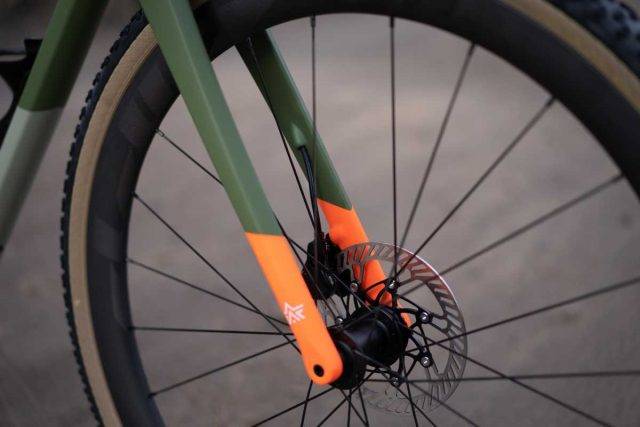 GR3 LAYUP
Proven layup patterns and standard modulus carbon can take any beating and soak up bumps like a boss. High modulus is great in many applications, but is much less durable than standard modulus. The GR3 needs to stand up to years of hard riding and abusive conditions. Endure rock strikes.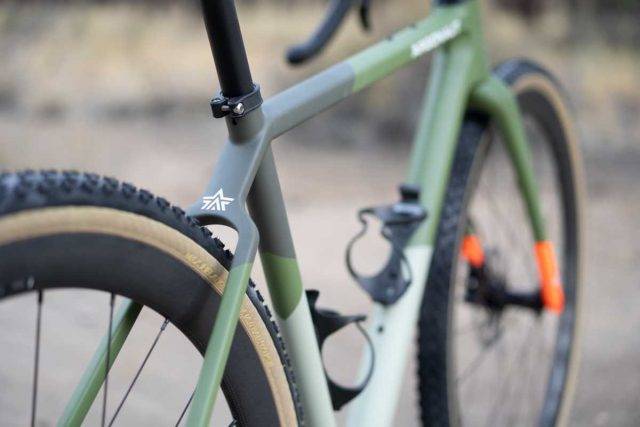 TIRE CLEARANCE
More stability, mores speed and more fun. The GR3 is made to run tires up to 50c.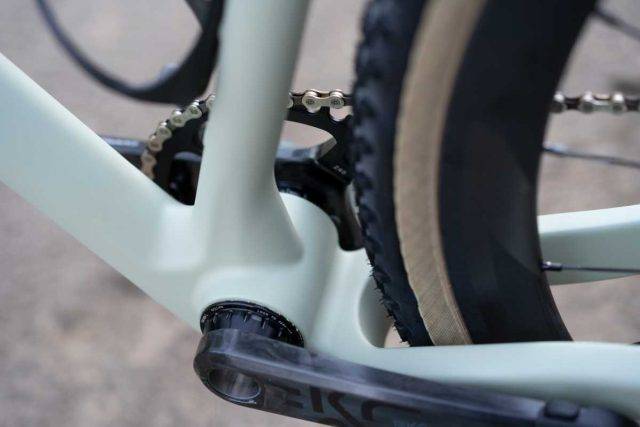 SHORT CHAINSTAY
Industry leading 415mm Chainstays allow you to Climb better, carve corners, and sprint out of every corner. Give the bike a snappy sprint feel.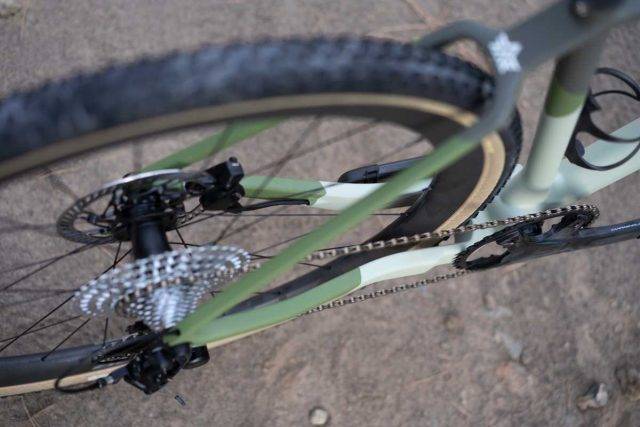 INTERNAL CABLE ROUTING
Clean cockpits allow easier access to handlebar bags and looks good. Makes for easy cleaning.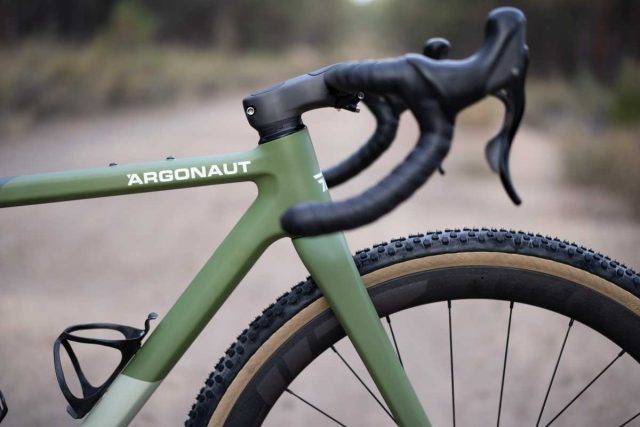 BOTTOM BRACKET
A 75mm drop gives you more tire clearance and short rear-center geometry, for snappy accelerations. Dropped chainstays allow for more tire clearance and short rear-center geometry.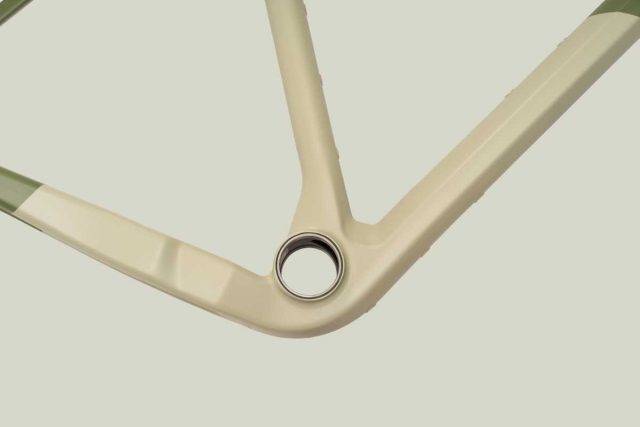 SLOPED TOP TUBE
A lower center of gravity gives you a better handling bike that feels feathery light.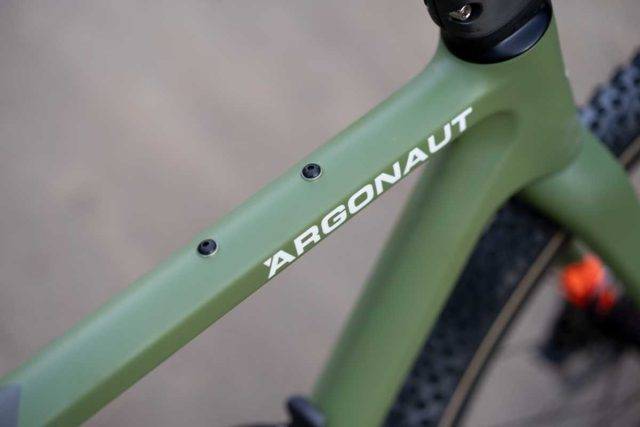 HEAD TUBE ANGLE
The slack 68.5º stabilizes your front end enabling you to maintain control when flying down the gnar.
ARGONAUT STEM
Designed in house for stiffness, durability, and fully in-ternal cable routing, our stem length is incorporated into each customer's geometry, enabling us to optimize their position on the GR3.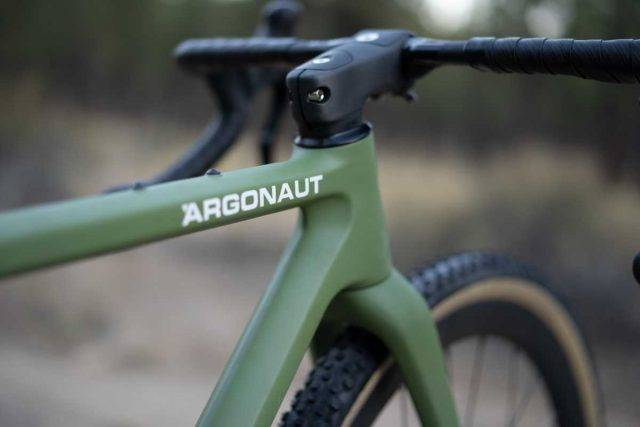 HIGH PRESSURE SILICONE MOLDING (HPSM)
Patent pending technology enables us to have zero distortion, perfect forms inside and out. Almost all of the bike industry has been using silicon bladder technology that dates back to the 80's. With HPSM, Argonaut was in search of something superior that would also allow us to customize each bike along the way. Super high molding pressure means zero interlaminate voids, no fiber distor-tion or wandering and ultra consistent parts, helping us take the next step in manufacturing. Being able to make our own layup mandrels means Argonaut's carbon fiber component production is nearly fully vertically integrat-ed. Argonaut has set a new standard for carbon parts production and HPSM allows for the best in class that can be felt in every fiber of the bike.
Desire to see how an Argonaut is made? Check out our tour of Argonaut HQ, Bend, Oregon.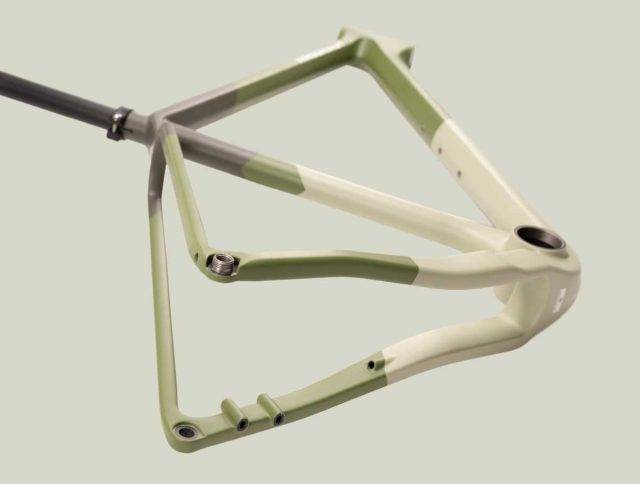 Carbon Bike Construction
"When we say we harness the power of unidirectional carbon like no one else, we mean it. We tailor the stiffness of each part of our bikes, from every angle—vertical, horizontal, torsional—according to your riding style. The result? A custom gravel bike that transcends all expectations. There is nothing like custom. It's made for you and for your riding style. It's exactly the way you need it and want it."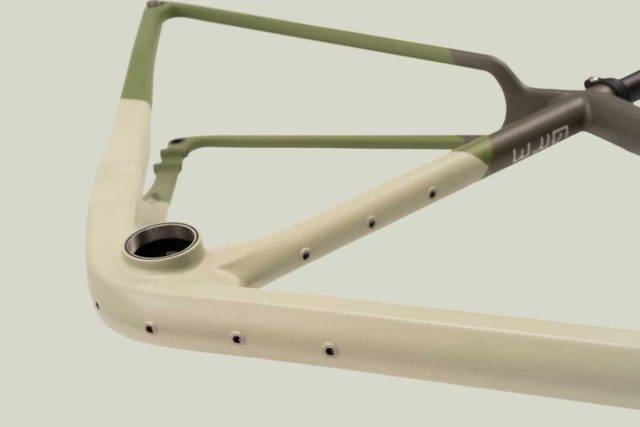 "The significance of designing, manufacturing, and assembling our bikes in the USA is a direct result of Argonaut's focus on quality and consistency. By controlling the entire process, from raw materials to shipment of your dream bike, we are able to ensure every aspect and process is our in our control, resulting in the worlds best bicycles. A commitment to excellence our way."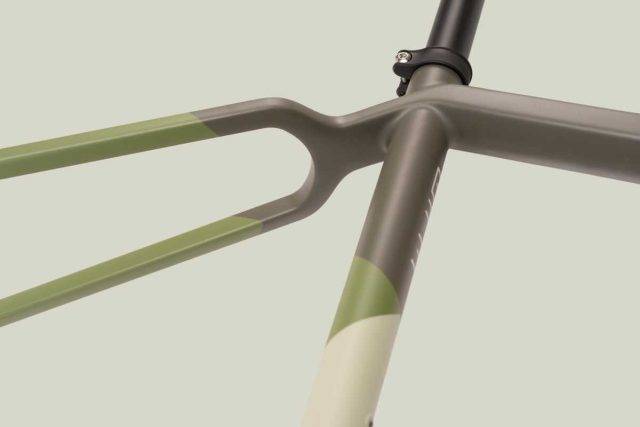 Geometry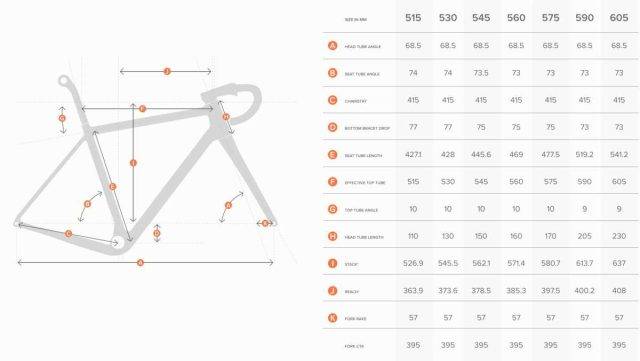 Additional Photos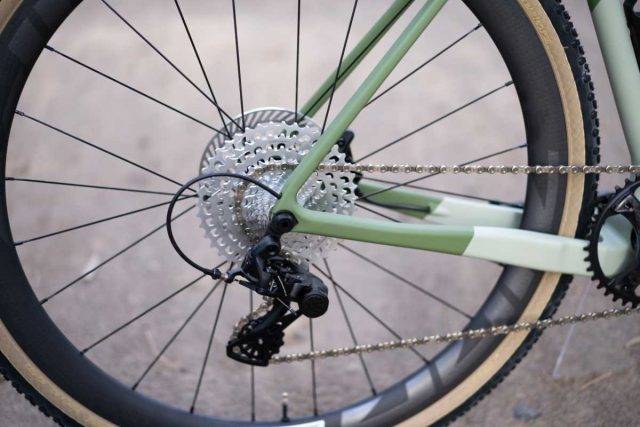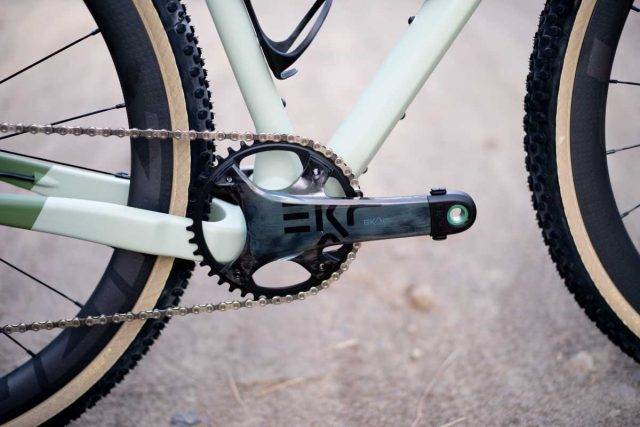 More information available at the Argonaut Cycles Website