Radler: The German term for a mixture of beer and fruit soda or lemonade. Literally, it means cyclist. Europeans often view this crisp, sweet-tart beverage as Gatorade, essentially: a thirst-quenching sports drink.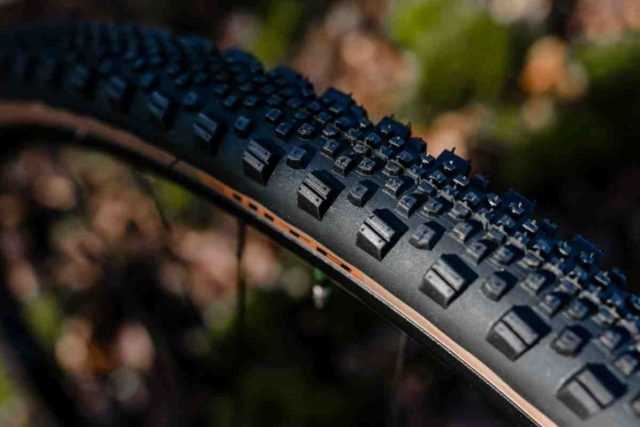 Raddler: An all-new gravel tire by WTB, available in 700c x 40mm and 700c x 44mm, as a more aggressive alternative to its Riddler sibling. The new tread pattern features an increase in knob height and spacing across the entire tread, while even more height has been added to the outer knobs in an effort to improve cornering traction in loose terrain. The long-term durability of the original Riddler tread pattern has also been improved by increasing the surface area of all center and intermediate blocks.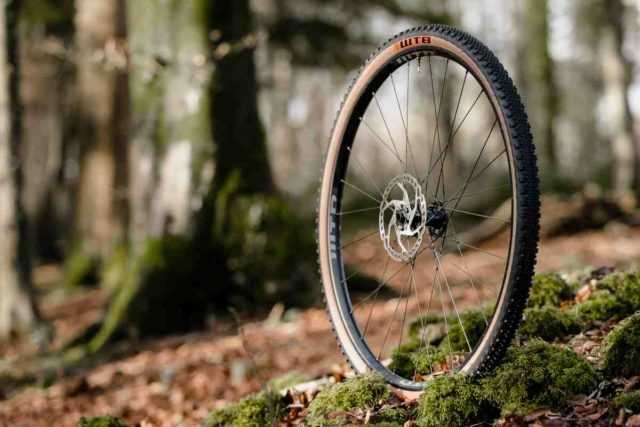 With a name that speaks for itself, the Raddler combines the efficiency of a short-knob centerline with the get-rad traction of prominent outer knobs. Let's call it a semi-slick, but one designed to increase confidence while riders push the limits of gravel.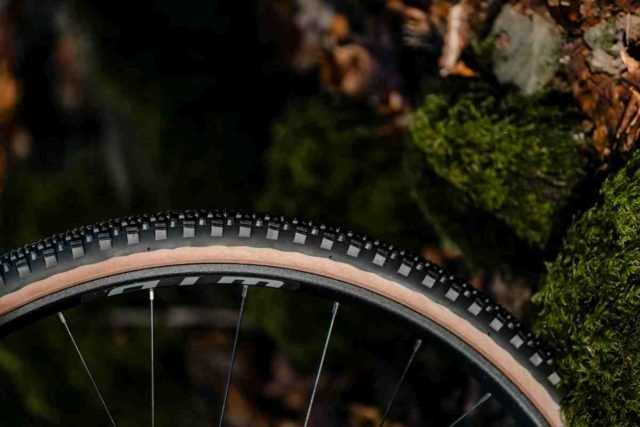 Five years ago, the Riddler tread pattern was originally introduced as a mountain bike tire featuring minimal center knobs paired to hefty outer knobs to provide optimal pedaling efficiency without sacrificing traction under heavy cornering. One year later, we expanded the Riddler family to include a 700c version in both 37mm and 45mm widths to meet the needs of cyclocross, gravel and bikepacking cyclists.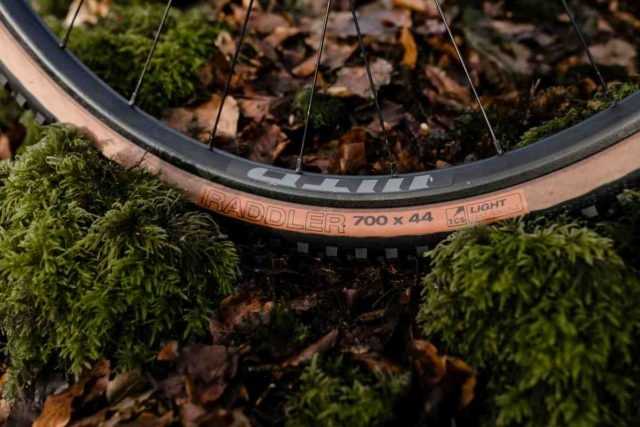 Bringing the evolution full circle, we introduce the Raddler to combine the aggressive focus of our initial mountain design with the gravel format of the proven Riddler 37/45. Our development resulted in a fast gravel tire with a mountain bike soul. Love the tried-and-true Riddler gravel tire? Don't worry, it'll remain in the WTB tire line for drop bar riders who desire a semi-slick with shorter knobs.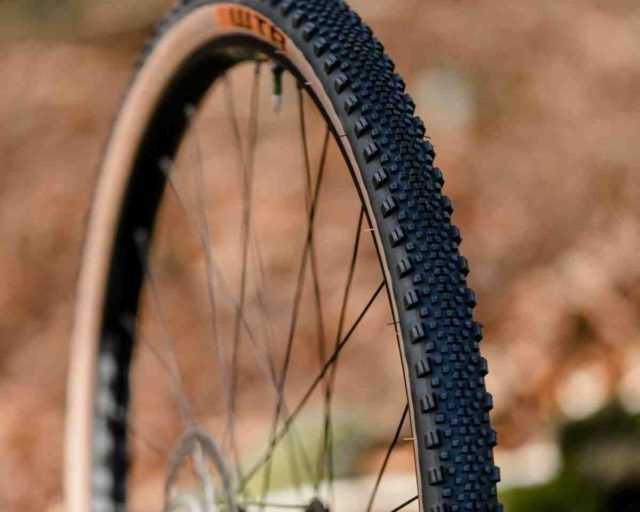 The Raddler 40/44 tires are both available in 700c with either black or tan sidewalls. Each casing and sidewall color option carries an MSRP of $US 59.95, which falls in line with WTB's uniform pricing structure where all drop bar tires present the same MSRP regardless of diameter or width. Both sidewall color options of the Raddler 44 are currently available in WTB's California warehouse, while the Raddler 40 will arrive next week.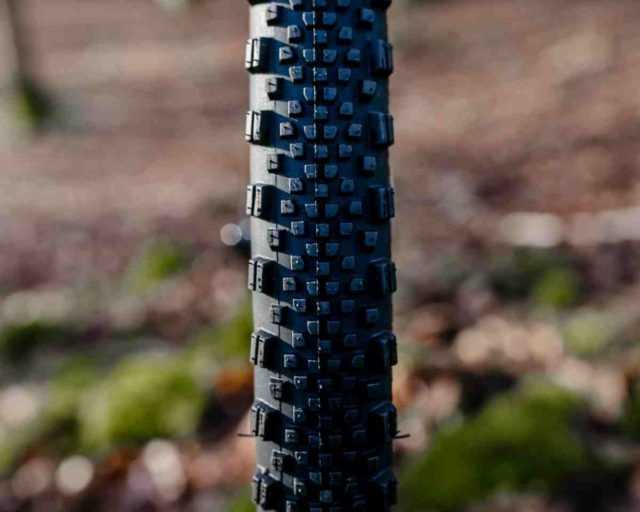 Fast Rolling Center
Tightly spaced in a consistent pattern, the center tread cuts down on rolling resistance while still digging into any terrain for dependable out-of-the-saddle traction. The supportive centerline provides a smooth, stable ride that instills confidence whether it's the first or fourth hour of your weekend grind. Center and intermediate knobs on the Raddler are slightly taller than those on the original Riddler, thereby increasing tire lifespan with out negatively affecting rolling efficiency.
Toothy Side Knobs
Speed shouldn't be limited to straightaways. Get after it in the corners. Fully commit to the lean. Only brake if you HAVE to. Raddler will be there to hold your line through loose gravel and trail conditions. Long, toothy side knobs ensure your favorite gravel descent won't unravel in the final corner. The Raddler centerline may hug the road, but its side knobs are consistently jabbing for traction.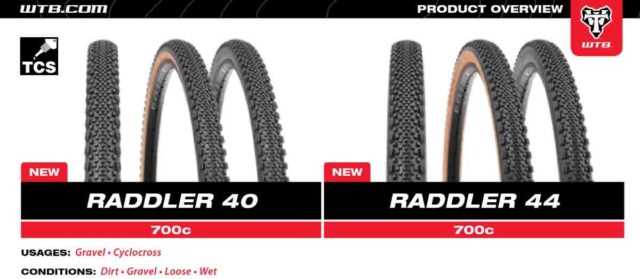 Real-World Photos of the Raddler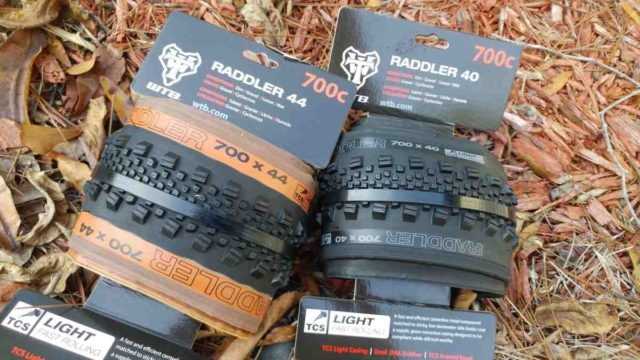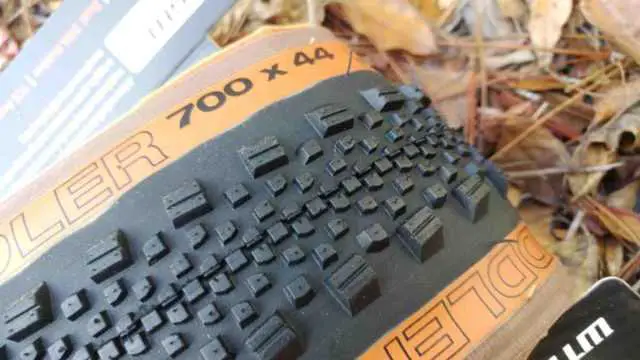 WTB Raddler Action Photos