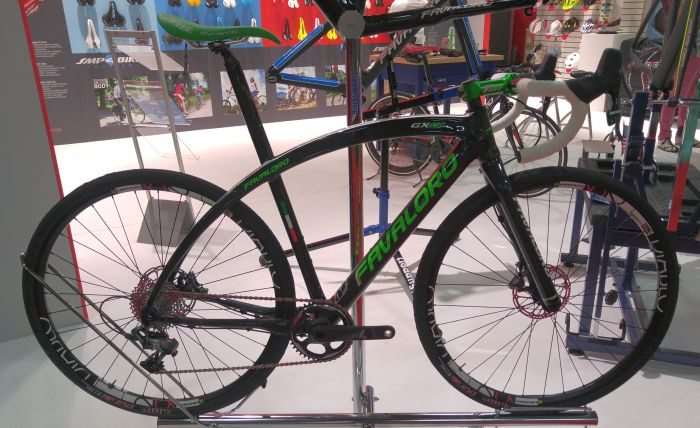 Favaloro is brand new to the United States. However, in Italy, Favoloro goes by another name, FM Bike. The man behind FM Bike and its namesake Favaloro in the United States is Michele Favaloro. For the past 25 years, Michele has built steel, aluminium and carbon frames in his "laboratory" (laboratorio) with great pride, precision and passion.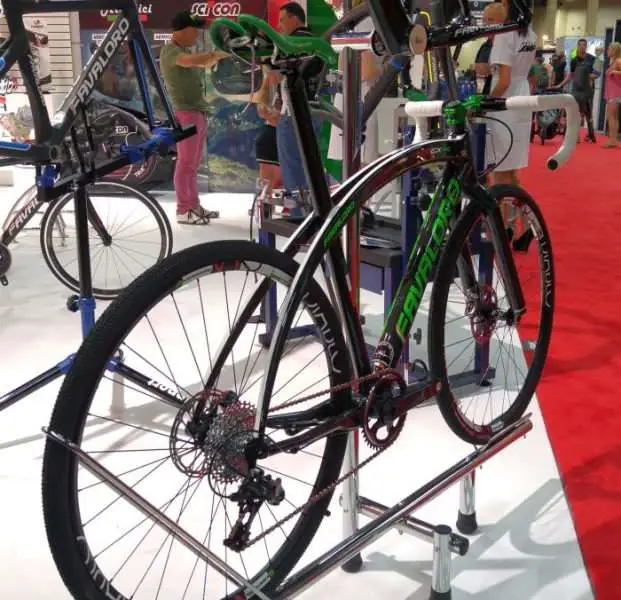 Unfortunately, there was little to no information available on the Favaloro GX Arc at Interbike, but the frame is named in refernce to its distinctive arc'd and split top tube. The frame and fork feature carbon fiber construction, with support for thru-axles front and rear and dual bottle cage mounts.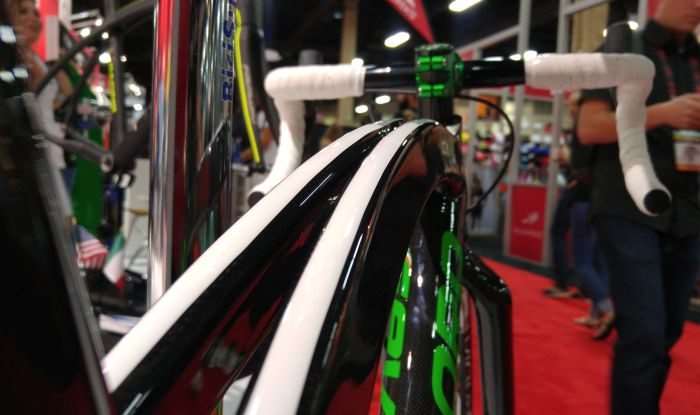 This is not the first time we've seen a bike that arcs the top tube to meld with the chainstays as one continuous unit – at least on a road bike, but this has to be a first for a cyclocross / gravel bike.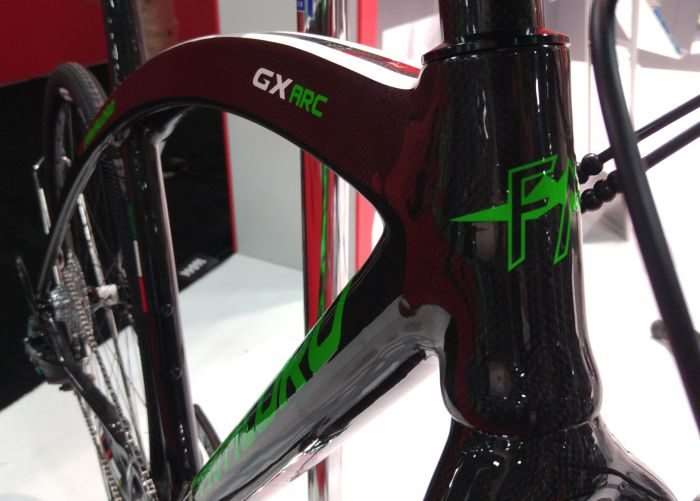 All cables on the Favaloro GX Arc are run internally, entering on the left side of the headtube.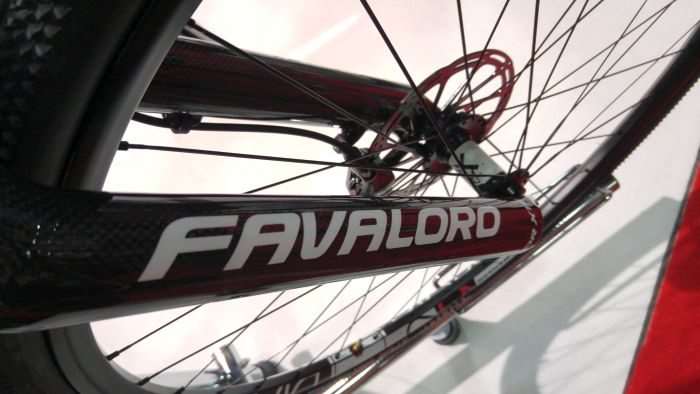 The straight blade carbon thru-axle fork appears to be a unit manufactured by Favaloro. It also features a tapered steerer tube and the older post-mount standard for mounting brakes.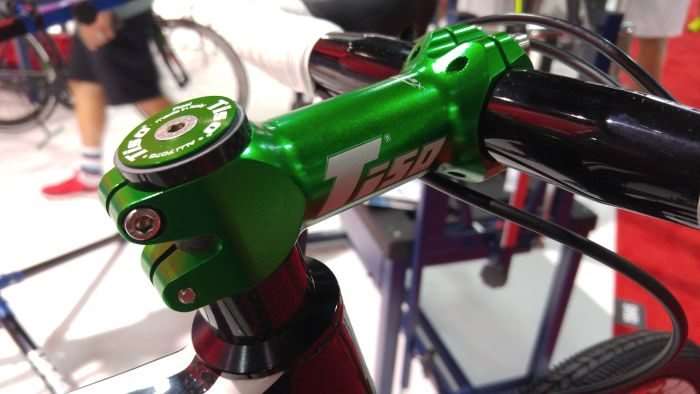 Tiso is another all-Italian company, and one of their lovely CNC machined / green anodized stems graces the top of the Favaloro's tapered fork steerer tube. The stem nicely matches the bike's green Selle SMP Dynamic saddle.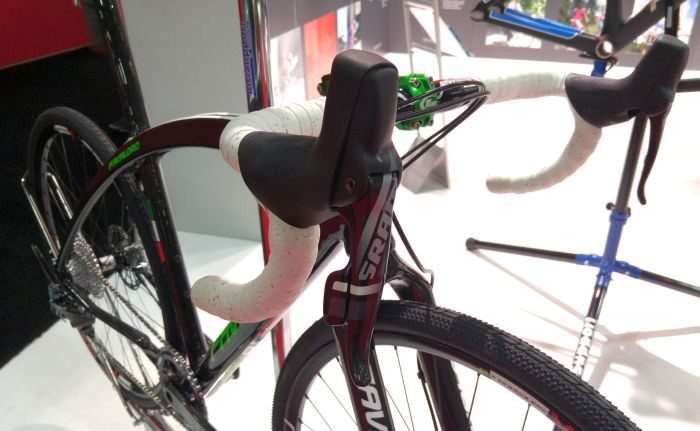 SRAM's Force CX1 single chainring groupset was fitted to the Favaloro CX Arc. Unfortunately, we do not know if the bike supports a dual chainring configuration.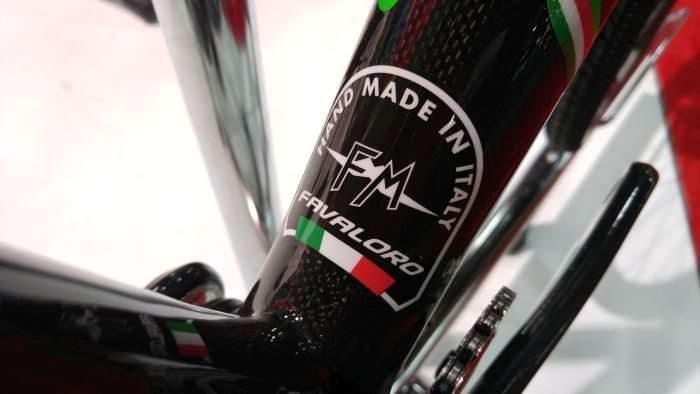 Made in Italy with a hint to its FM Bike heritage.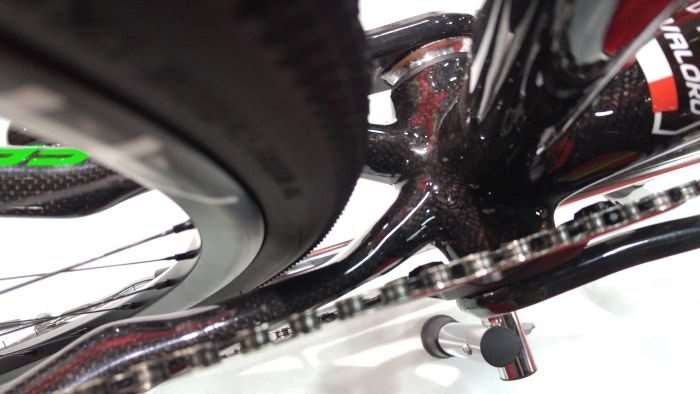 The Favaloro GX Arc was fitted with Clement's Xplor USH 700c x 35mm tyres with plenty of clearance to run at least 700c x 40mm tyres front and rear of the bike.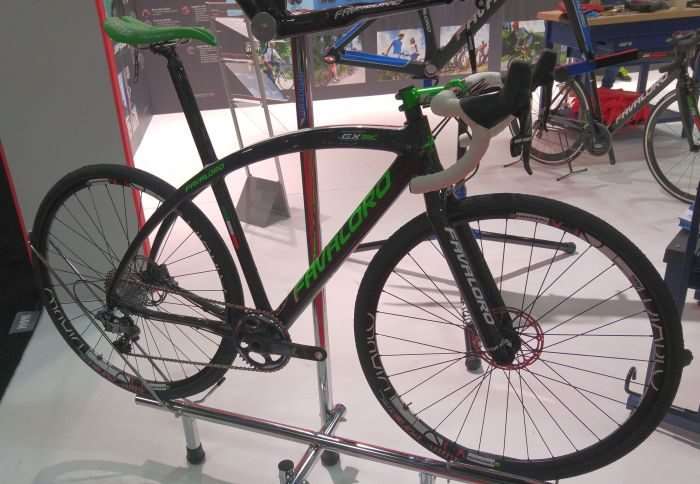 FM Bike's website reveals no information about this 2017 model, but the Favaloro name is exclusive to the USA market.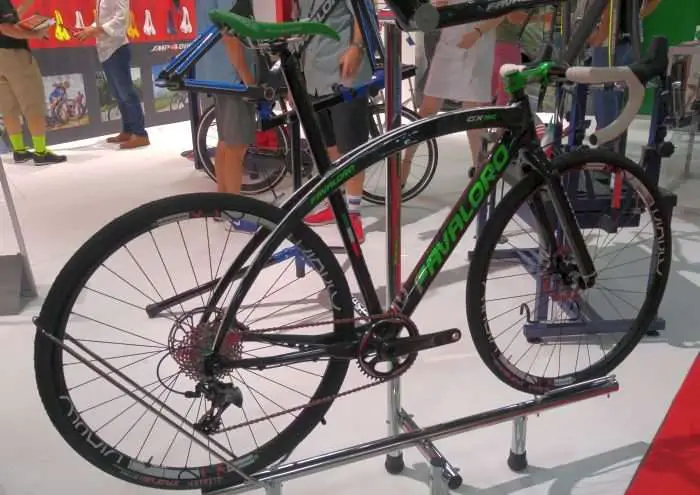 We hope to post more information about this mysterious bike as more information becomes available.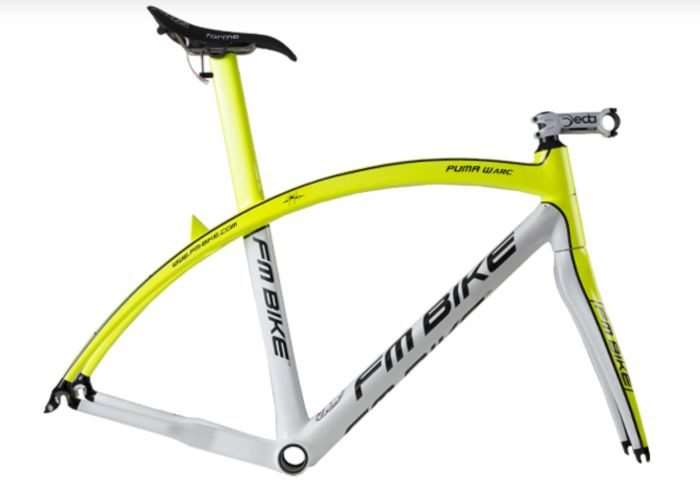 The road-going version of the Arc, the Puma W Arc.