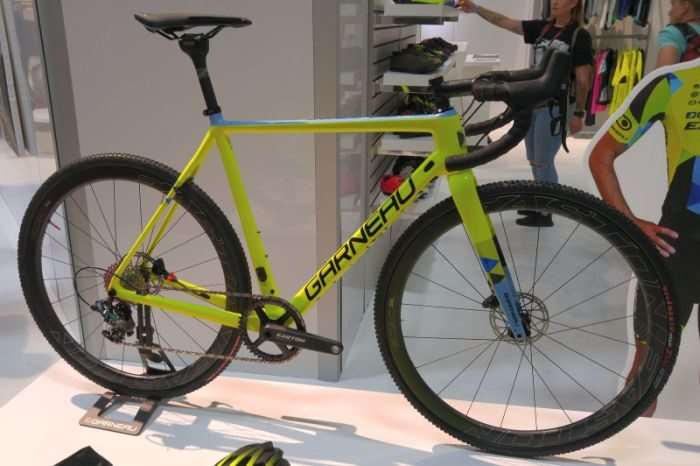 Louis Garneau, born August 1958 is a retired Canadian road racing and track cyclist – and nowadays – bicycle manufacturer with a full line of clothing and accessories. Not so well known in the USA, the company is very prevalent in Canada. Aside from his bicycle company, Louis is well known for putting his arm around the shoulder of Queen Elizabeth II during a photographic opportunity and breaking what is considered, "royal protocol". The incident was controversial in the UK, but not so much in Canada. In sporting circles, this is pretty normal, so you have to respect Louis for treating the Queen as a regular person!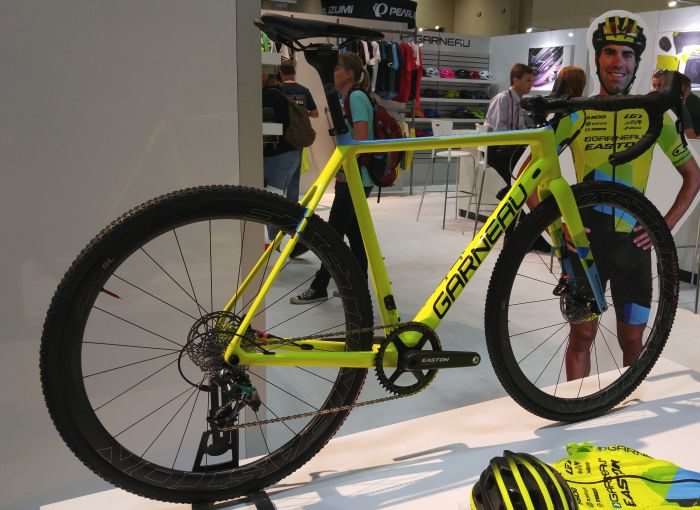 Pictured above is the Louis Garneau Steeple XC Elite CX1 – the company's flagship cyclocross / gravel bike. Originally designed for cyclocross, Louis Garneau have not limited this frameset to just one genre. They have recognized the growth of gravel cycling, touring, monster cross and even "snow cross". The Interbike show example is finished in the colors of the Canadian Louis Garnea / Easton cyclocross team. Unfortunately, it is unlikely this paint scheme will be offered for public sale, but the company will offer custom paint for its frames and helmets in 2017.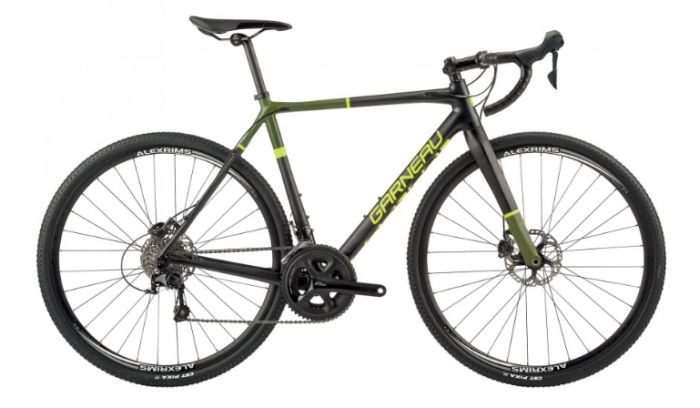 "The Steeple XC has an impressive heritage of mud warriors tackling the gnarliest terrains. Great mud-clearing stays and fork enable rider tire selection up to 700c x 45mm, opening up access to new grounds."
The bike pictured above is the Steeple XC Gravel Bike – unfortunately this bike was not displayed at 2016 Interbike. The spec on this bike is very different from the CX1 featured in this article.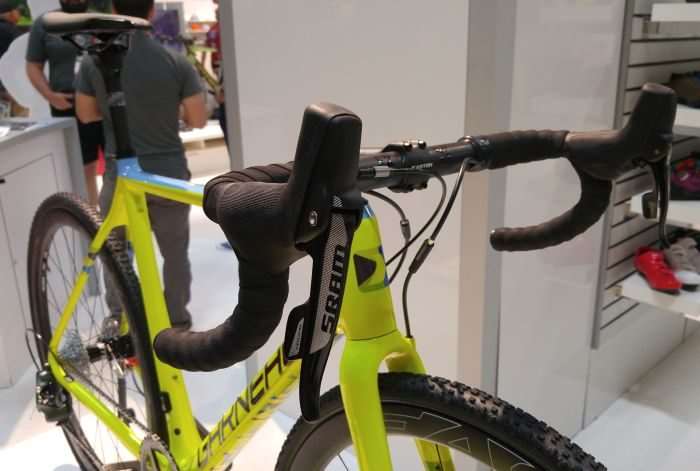 This example of the CX1 is fitted with SRAM's Force 22 mechanical / hydraulic brake shift levers – oddly, the display bike was configured with a single chainring but a left side brake shifter suitable for use with a front derailleur.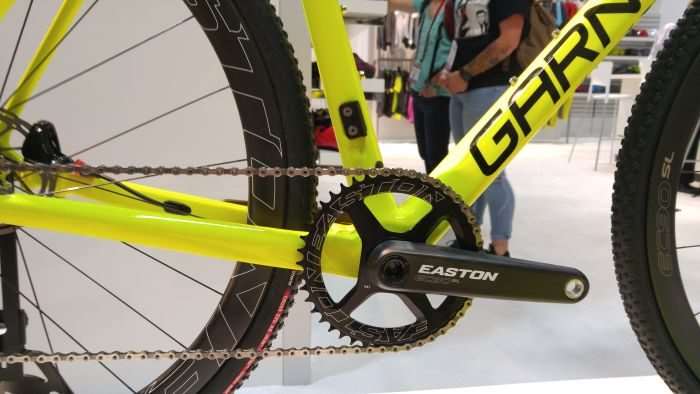 Easton's EC90 SL single chainring crank fitted with a 44 tooth direct-mount chainring. Note the front derailleur mount.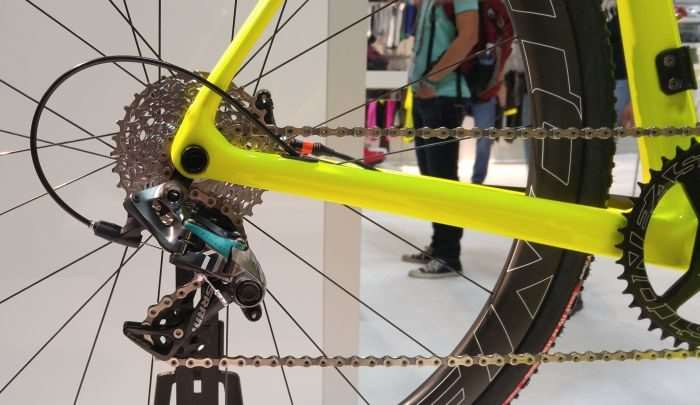 SRAM Force CX1 derailleur mated to a SRAM 11-28 11-speed cassette. 12mm thru-axles feature at the front and rear of the Steeple XC.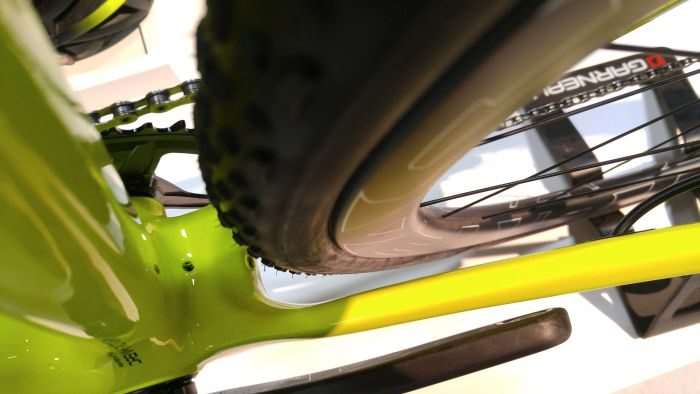 Louis Garneau were not kidding when they said the Steeple XC range of bikes have generous tyre clearance. The display bike was shod with Vittoria's 700c x 33mm Cross Evo XG tyres.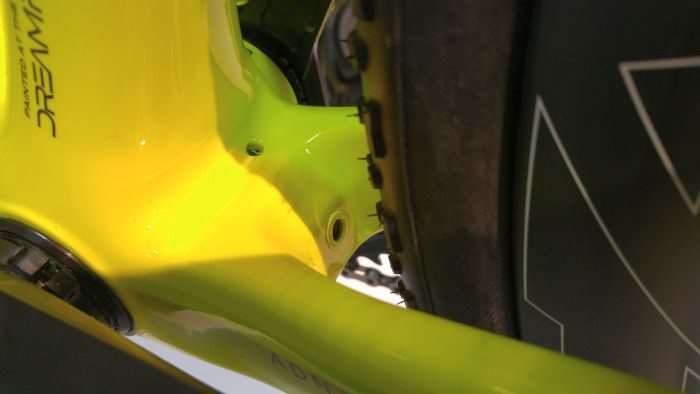 In muddy conditions, this shelf behind the bottom bracket could pack up with mud. Note the integrated fender eyelet.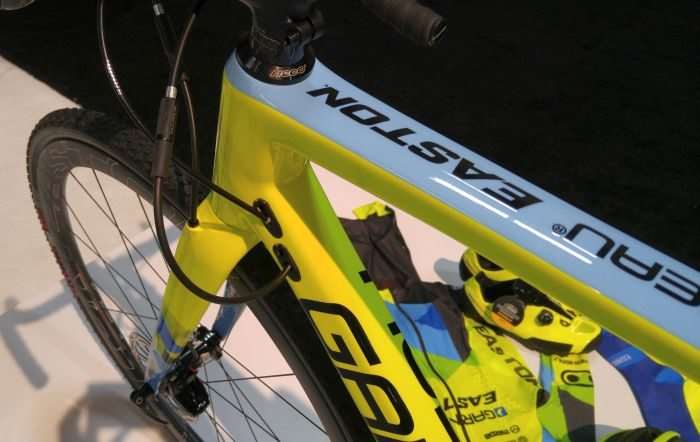 The Steeple XC's RTCC1 full carbon fork features flat-mount disc brakes. Brake and derailleur cables are fully internalized with provision for mechanical or wired electronic drivetrains.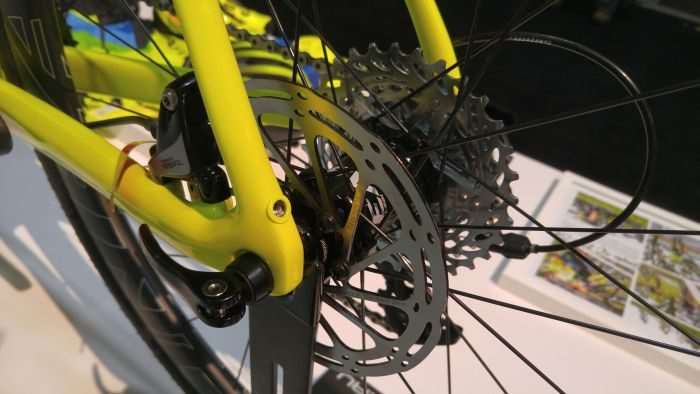 Flat-mounting for the rear brake and a 142mm x 12mm thru-axle. Out of the box, Louis Garneau choose a 160mm front brake rotor and 140mm rear brake rotor.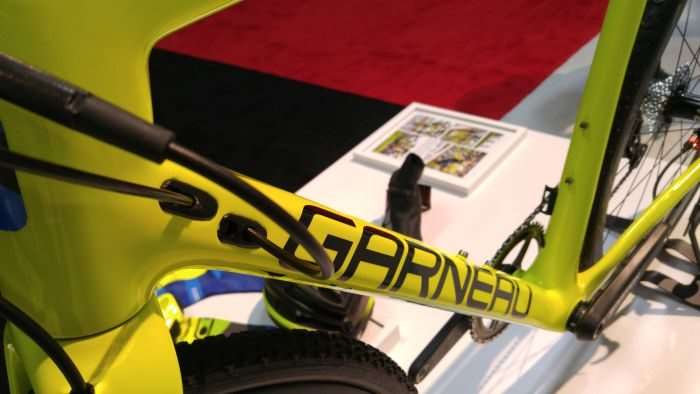 Another view of the Steeple XC's internal cable routing.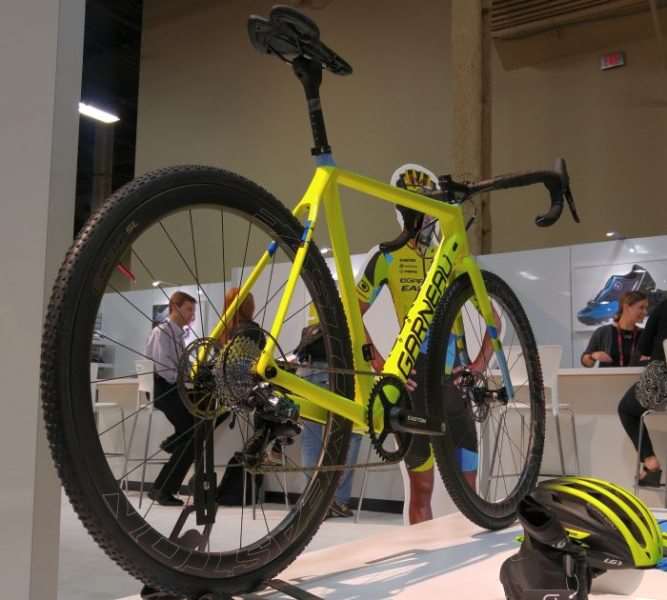 The production specifications on the CX1 differ from the team version shown here, so be sure to check Louis Garneau's website at the bottom of this page for the latest information.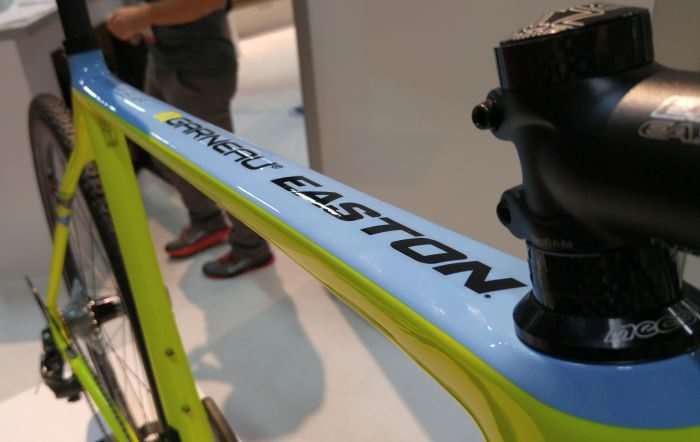 It's a shame this colorway is unlikely to be offered for public sale.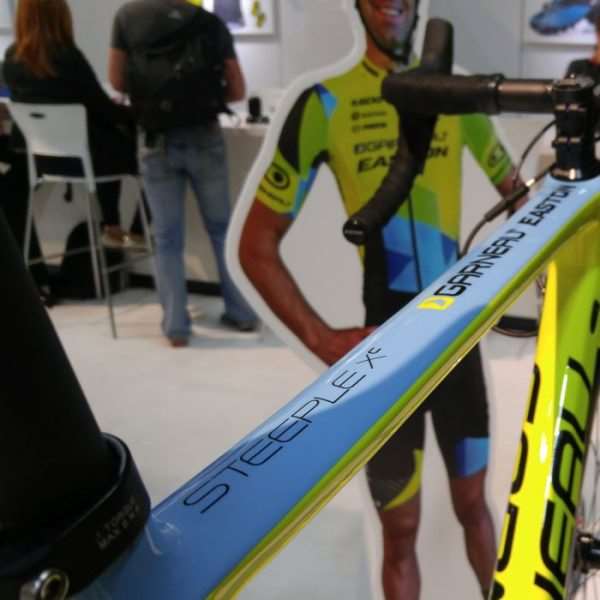 Louis Garneau's RTCC1, NVM monocoque carbon fiber technology is at play everywhere on the Steeple XC.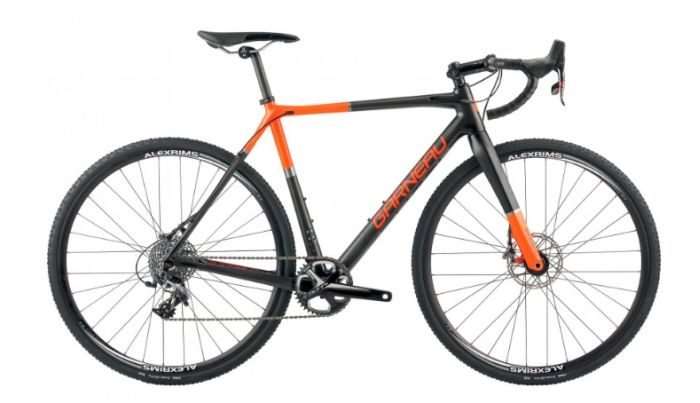 The regular version of the Steeple XC CX1 pictured above retails for $US 4,749,99.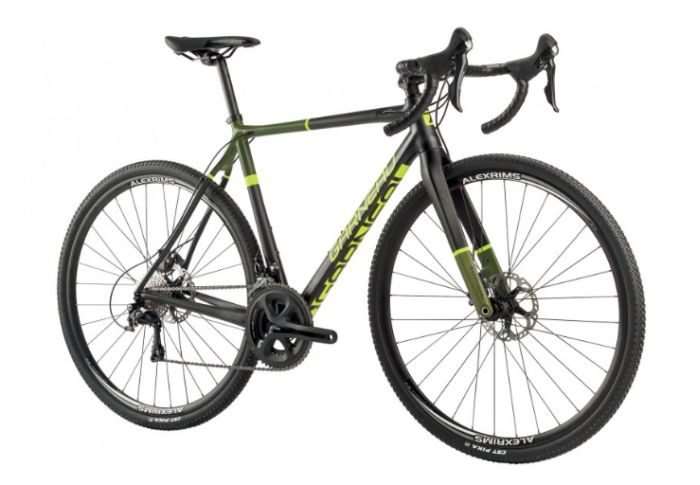 The Steeple XC Gravel bike pictured above retails for $US 3,874.99.