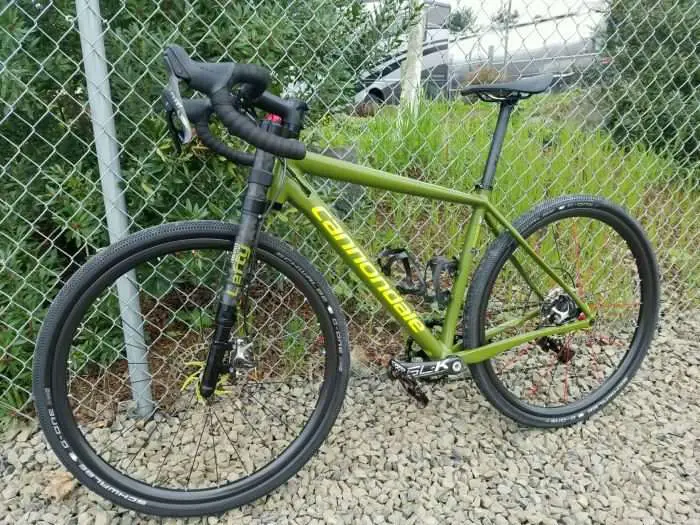 The Cannondale Slate – A bike similar to this was ridden by Ted King to victory at the 2016 Dirty Kanza 200. The Slate sparked a lot of interest with its then controversial use of 650b wheels and Lefty front suspension.
According to Cannondale:
Fun is the Only Mission.

Slate is the bike you never knew you always wanted. It's a full-tilt road bike with legit off-road chops. It's a drop-bar bike with a Lefty fork. It's got massive tires, yet has road bike quickness. Float over potholes, boost off of curbs, rail down trails or just bring a little excitement to the next group ride. On Slate, fun is the only mission.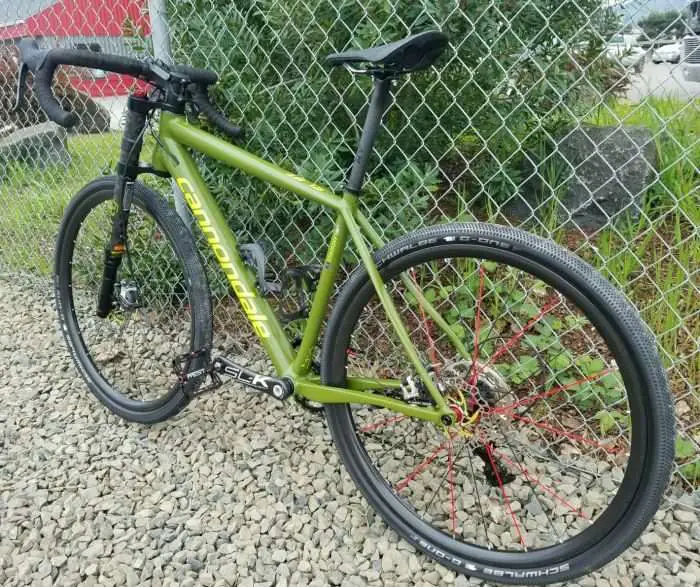 Landspeed Human Powered Sports is the brainchild of Aaron Land.
"Landspeed is about building bikes that are not only as light as possible, but they are specifically built for each individual rider. For example: A customer can come to us with a bike they already own, or with a particular type of new bike in mind. We will discuss riding style and abilities, power output, design preferences, personal riding goals, as well as maintenance habits.  We have the experience and resources to turn this information into frame and component build kits that the ordinary bike shop does not offer, due partly to the fact that we have no brand loyalty, and we pride ourselves on thinking outside of the box."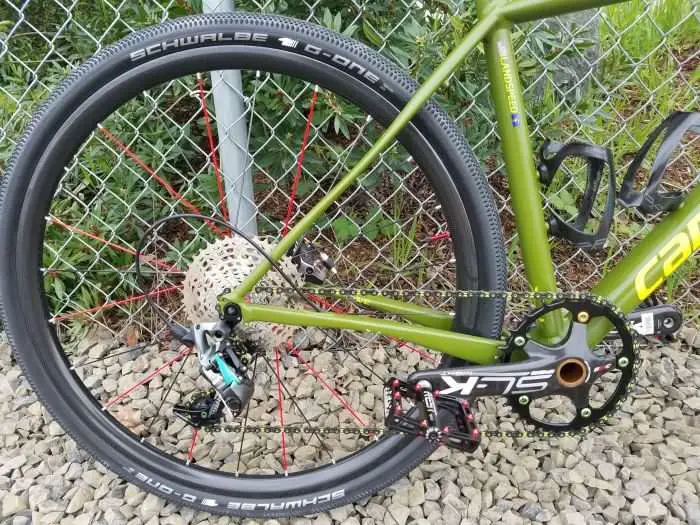 "We dedicate hundreds of hours to component testing at our own cost, (no distributor supplied "test parts"), and we never assume that something won't work well, simply because it doesn't have a well known name brand on it. (We do not however, use knockoff nor no name replica parts.) We race test every single component that we put on a customer's bike, long before we approve it for their use.  In the rapidly changing world of cycling, we know which products are "old" bullet proof designs, as well as trend leading tech that actually works, vs hyped up fads."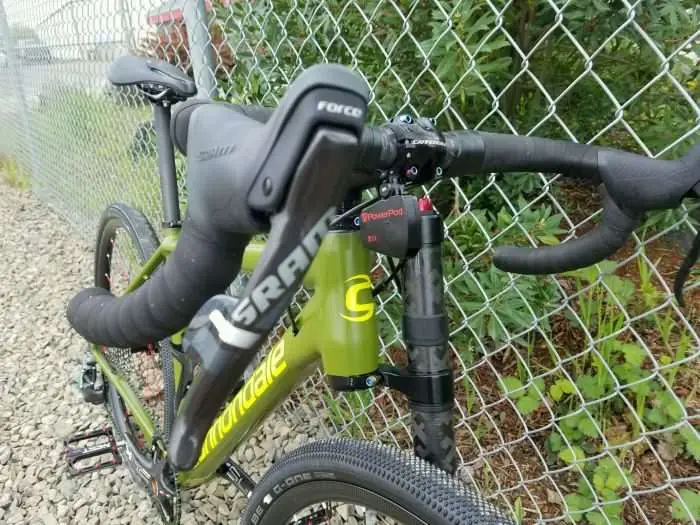 A little about Aaron:
"In the mid 90's, I enjoyed full sponsorship from both GT and Haro, competing in cross country and dual slalom events. After a few years of riding in Northwest events, I injured myself at a race in Boise Idaho, which was followed by a period of nearly 15 years, in which I never even sat on another bike."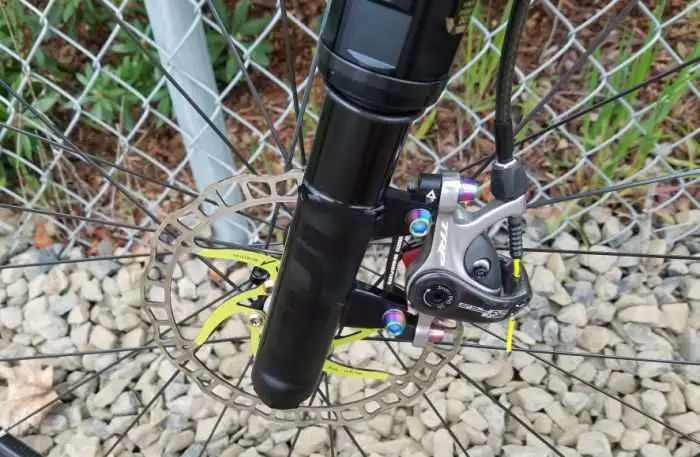 "After coming across and purchasing a NIB, 1996 GT STS DH on eBay, (the steed on which I hurt myself,) I was seriously bit by the bike bug again, but this time, it was the machine, not the riding that held my interest. I began doing a "restomod" build on that frame, and soon had a Frankenbike crossed with a weight weenie bike. The following decade has built up from a hobby, to a full blown insatiable addiction for research and testing, to what has now become Landspeed."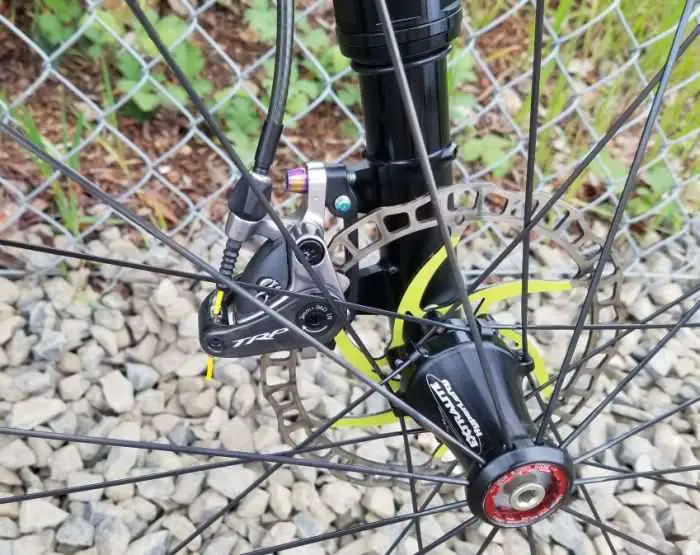 The Landspeed Cannondale Slate Specifications:
Begin with stock 2016 Slate, Shimano 105 build. Stripped down to frame and fork only.
Frame: Cannondale Slate.
Fork: Cannondale Lefty.
Headset: Landspeed*
Stem: Modified Cannondale by Landspeed.
Handlebar: Landspeed*
Bar Tape: Cinelli.
Brakes: TRP Spyre SRP Carbon brake calipers with Powercordz brake cables.
Brake Rotors: Landspeed*
Brake levers: SRAM Force 22 11-speed mechanical.
Front derailleur: N/A.
Rear derailleur: SRAM Force 1 with aluminum pulley bolts, ANT aluminum ceramic bearing 13 tooth pulleys. Powercordz derailleur cables.
Cassette: Landspeed 11-40*
Chain: KMC X11-SL DLC.
Crankset: FSA SL-I Light (386 version was used in order to fit the BB30a bottom bracket shell). Custom spacers were made to correct offset, to account for the 1X drivetrain and avoid excessive crosschain. Chainring is 42T, oval configuration*
Bottom bracket: Enduro hybrid BB30 bearings.
Pedals: Time Expresso 12 Titanium / Carbon (not fitted at time of photo).
Wheelset: Wheels are built up in house using Landspeed's own carbon rims. Front wheel uses Extralite Lefty hub with full ceramic bearings, (76 grams complete). Rear wheel features a FastAce DA2 rear hub with Enduro ceramic bearings. Spokes are DT Swiss Aerolite, nipples DT Swiss Aluminum. Syntace X-12 axle and American Classic aluminium tubeless valves.
Tires: Schwalbe G-One 650b or the stock Panaracer Pacenti Pari-Moto tires (on average, 200 grams less per tire than the Schwalbe option, but at a cost of tread optimized for gravel / mud). In all cases, E-Thirteen Tire Plasma sealant.
Saddle: Specialized S-Works Power or Velo Angel full carbon, depends on the rider.
Seatpost: Landspeed* with Omni Racer seat post clamp.
Bottle cages: Forte Corsa bottle cages.
Every bolt has been replaced with RISK titanium hardware.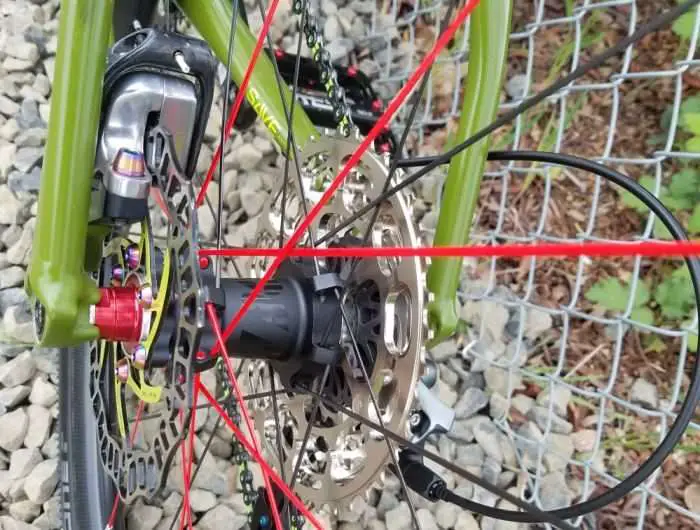 With the Panaracer tires, bottle cages, Velo saddle, and  Expresso pedals, this Slate weighs exactly 18lbs.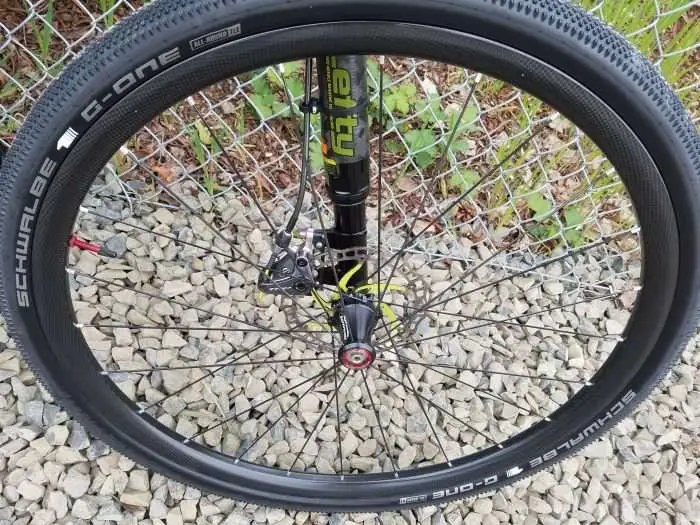 Total build cost for a customer's bike with the same exact components, would be $US 6,999.00, or a customer can send us their frame and fork, and get a complete bike returned to them for $US 2,999.00.
For comparison, Cannondale's pre-built Slate with Force CX1, has and MSRP of of $US 4,260.00, and weighs 20.28lbs, without bottle cages or pedals.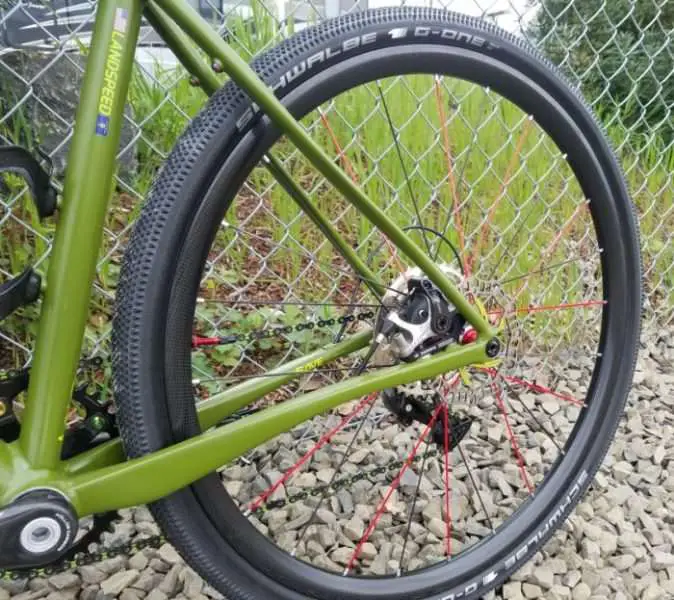 *Aaron at Landspeed has put countless hours into researching the lightest and most durable of parts, which is a major part of his business. As such he has respectfully asked Gravel Cyclist keep parts marked by an asterisk as Landspeed / nameless. Some readers may be clued in and can identify these parts, but there are no prizes for guessing!
All images by Landspeed Human Powered Sports.