Sunday, March 1, 2020
Teams of up to FIVE cyclists, comprised of Men, Women or Co-ed, will ride a 48-mile course in the safest and most rapid time possible. Remember, this is a ride, and not a race. Do it at your own risk. All traffic laws are to be obeyed, respect the locals, no cutting the course and above all, no whining.
THE COURSE WILL NOT BE MARKED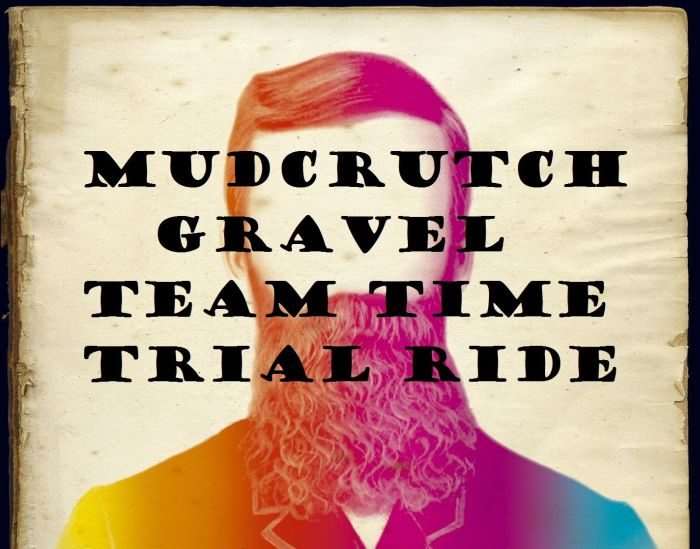 Cyclocross and Gravel bikes are the machines of choice for this ride, road bikes and MTB's are less than optimal.
Each team of up to five riders will depart at five-minute intervals, with the clock stopping when the final rider crosses the finish line. There is one store stop option along the route, whether you choose to stop is your choice.
Terrain will vary from smooth pavement to washboarded, sandy, gravel or potholed limerock roads.
Riders are expected to follow the "Gentlemen's Code" and not put themselves, their team, or other road users at risk.
For this event, there are NO limitations on team members. By that we mean, we don't care about licensed race categories or such. USA Cycling and the UCI fun-stoppers don't belong at this event.
The organizer, JOM, retains the right to slap a time penalty on sandbagger teams to help level the playing field in this ride. Team with less than five riders will receive a time bonus to help make up for missing riders. If you feel the need to whine about this, please stay at home. This is intended to be a fun event, in the big scheme of things, nobody is going to give a faaarrrrkkkk about the results 🙂
Event Date, Time, Location and Route Details:
When: Sunday, March 1st, 2020. Meet at 9:30am, the first team rolls at 10:15am. Ideally, we hope get the first team rolling at 10:00am.
Meet (Parking): 18562 NW 237th St, High Springs, FL 32643
This is the address for the High Springs Brewing Company. Sadly, they are closed on Sundays but there is plenty of parking nearby.
Ride Route: Will be posted a week before the event. Please do not whinge about this.
Post Ride: Hang out at the Great Outdoors Restaurant. Located at 65 N. Main St, High Springs, FL 32643 for food and brewski's.
---
Registered Teams for 2020:
Team Gravel Cyclist: JOM, K-Dogg (64yo FFS), Rusty, Jimbo & Dr. Pain – The OLDEST team! But the wiliest?
START ORDER for 2020:
Coming…
Register your Team here, it is FREE to enter:
[vfb id='2′]