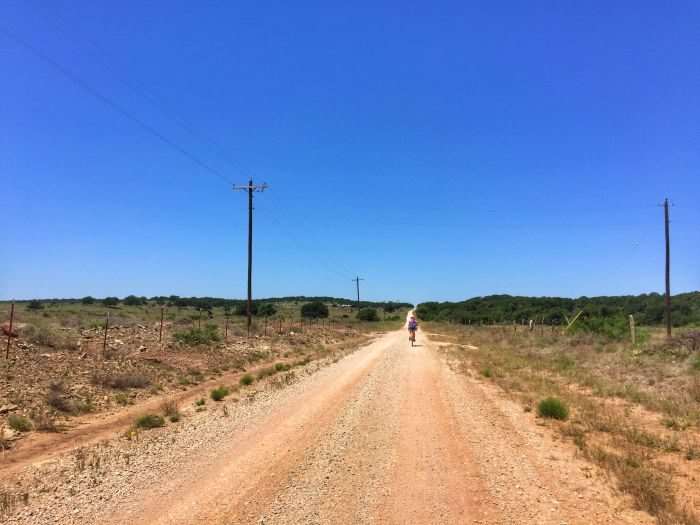 If you're familiar with events like Red River Riot, Hell of the North, and Texas Chainring Massacre, then you're familiar with The Spinistry (whether you know it or not). With the Dirty Fury Stage Rush, they prove that they take their slogan "long, hard & dirty" seriously – this 3-day stage gravel grinder in Jacksboro, Texas features routes of 84 miles on Friday, 110 on Saturday, and 105 on Sunday. Of course, there are shorter options of 40-60ish miles for Saturday and Sunday, and the opportunity to register for just one or two days (hint: that's not what I did).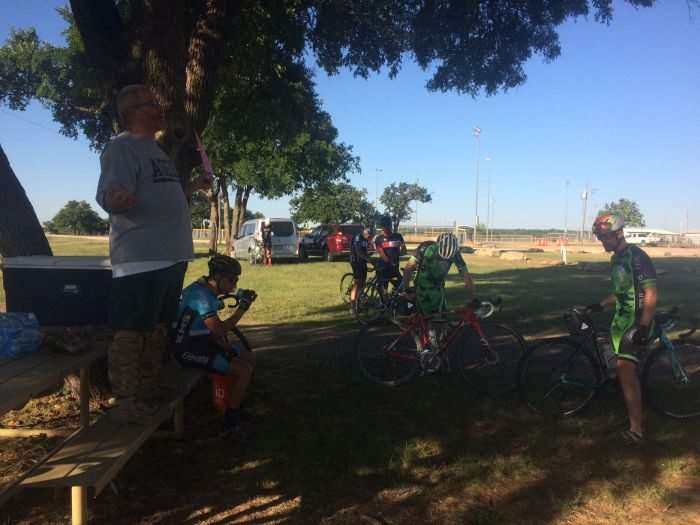 Each day's route is 80-90% unpaved, and promises full Texas sun most of the way. Saturday and Sunday's route descriptions also feature the word "EXTREME" (caps by Spinistry) before the word "climb."  But where they really got me was with the line "… but the glory will be amazeballs."
Amazeballs. It's hard to beat amazeballs.
Partially because we've all read enough traditional race reports by this time of year and not at all because I went into survival mode and may have blacked out large portions of the ride, here is everything you need to know about the Dirty Fury Stage Rush in attention-span-friendly listicle format:
10 Reasons to Do Dirty Fury:
You want to ride your bike very long distances for three straight days, and it would help if there was an evil man in giant snake boots standing on a picnic bench yelling instructions at you every morning to goad you along.
You want to test yourself in heat, direct sunlight, and wind. Not that anyone who rides gravel would possibly be training for a certain event in June that may have a lot of heat and wind.
You enjoy wildlife sightings. I'm also counting cacti as wildlife, as I'd never seen them actually growing out of the ground before. In fact, I was pretty sure they didn't exist outside of Ikea, which is where all the ones in my living room came from. Native Texans will look at you funny if you tell them this. So, the cacti were definitely the most prevalent wildlife, but I also ran into (and over one time, whoops) several snakes, the traditional cattle/goats/alpacas, and a small family of wild pigs. There was apparently a bobcat too, but I wasn't paying attention.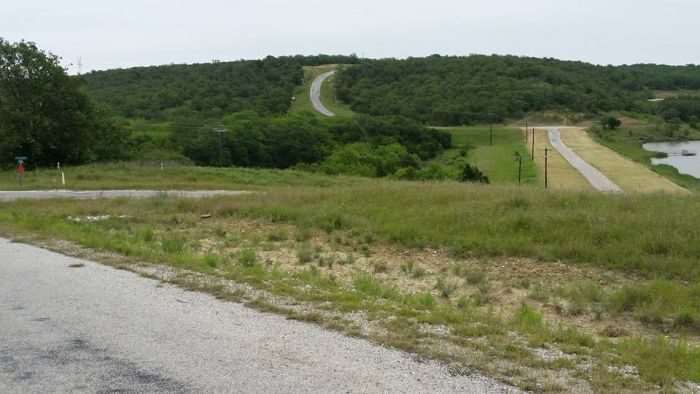 You like big hills and you cannot lie…
There was a windmill hill (not to be confused with Windmill Hill at Red River Riot) on day 2, and a 20-something-percent asphalt hill on day 3.
On-site camping with some indoor facilities. This allows for seamless tent-bicycle-tent transitions. I was also able to monitor (a) muscle soreness progression by degree of difficulty getting in and out of tent, and (b) progression of cognitive function decline by how many times I walked from car to recreation center each morning (e.g. forgot toothbrush → forgot where I was → forgot what I was doing altogether.)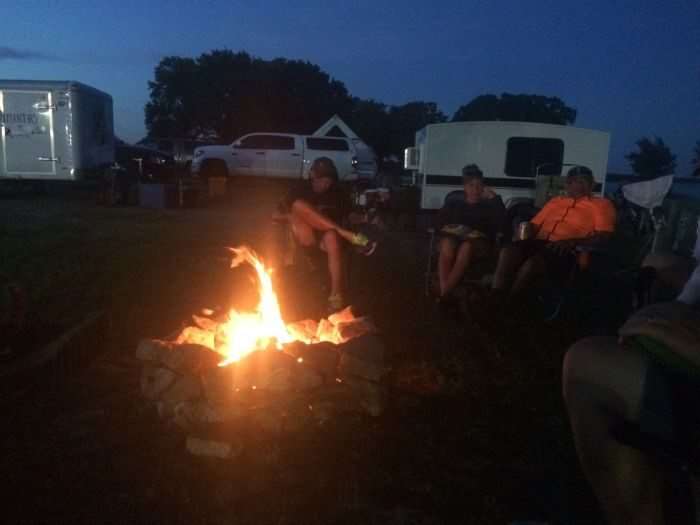 Post-ride campfires, beer, and "WAIT HOLD MY BEER I CAN FIX YOUR BIKE" moments.
You like to be challenged when you ride, but for your ride to still be rideable. There was a little bit of everything – hardpack, deep loose stuff, sand, doubletrack that had been replaced by sand. It was very dry this year, and while heavy rain could probably put a few parts under water, I can't see it turning into a DNF mud-flood-fest.
You don't need a lot of pomp and circumstance. You like races that start with "1-2-3 GO!!!" and end with you lying on the ground doing spirit fingers in the air for yourself.
You're good at following red arrows. As with all Spinistry races, the Dirty Fury course is marked with red isosceles triangles. I am still seeing those triangles in my sleep. I ran into some not-yet-taken-down red triangles in Bowie while driving home afterwards, and almost reflexively followed them (car Garmin stopped me, or I might still be driving in circles in Texas).
Because you can. Which was the simplest reason I could come up with when all my LBS friends said "but WHY??"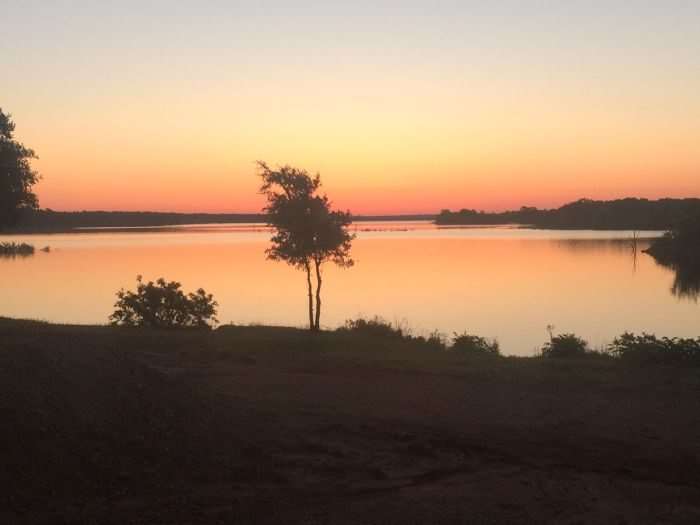 3 Reasons to Not Do Dirty Fury:
You spontaneously combust in sunlight.
10 Lessons I Learned:
If someone says to you "well the non-drivetrain side of your bottom bracket is a little gritty but you can probably ride on it through your race" when you go to get your bottom bracket checked because you recently went swimming with your bike, do not pass go and do not collect $200. Replace that sucker.*
* Unless you want an extra dose of training, which is what I pretended to myself that I was going for.
** This is also a great way to make sure everyone knows who you are. There are probably 20-some people who do not remember my name but do remember "the girl with the frozen bottom bracket."
This was my first stage race. The points of contact (butt, hands) were the worst part of day three. Your legs and cardiovascular system will rally for another round, but everything that touches the bike will still hate you.
Famous last words: "I'm not going to carry an extra water bottle/fuel because I'm already grinding against so much extra bottom bracket resistance and I don't want the added weight."
There is a hypoglycemia bonk, a dehydration bonk, and a heat bonk. It's possible for all three to happen simultaneously. For example, if you miss the second of two drop bag/water stations, and at the first drop bag point you said #3 above.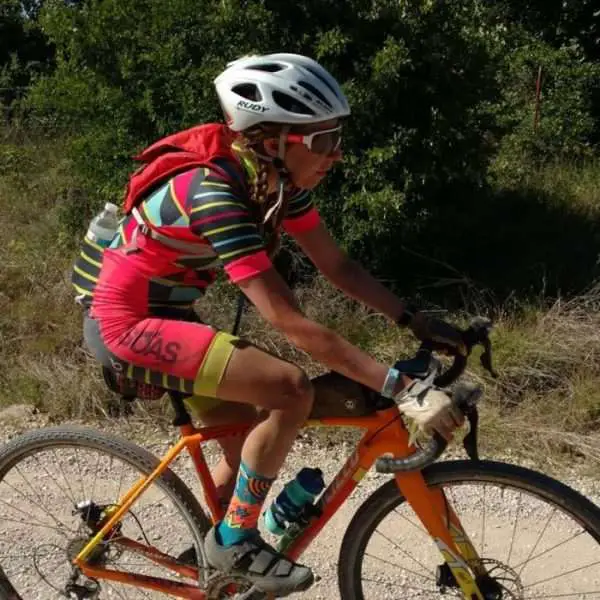 A bonk shared is not a bonk halved. I'm actually really great in a crisis as long as my blood sugar's not super low and my brain doesn't think it's dying… I promise…
You will get progressively stupider over the course of three days and that many hours of relatively hard cycling. Lengthy conversations about windmills and singing out loud may occur. Reaction time to snakes in the road shortens.
Herd's Burgers is not open on Sunday. Do not wait until after the last stage to get your burger. You will be very sad.
If you find yourself eating salsa with a spoon afterwards, you might not have taken in enough salt.
I'm easy bobcat prey, as I apparently rode right by one and didn't notice.
Stage races, particularly on gravel, are mostly a war of attrition.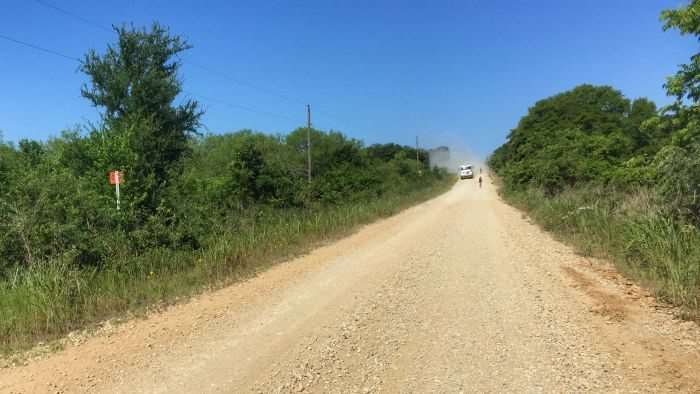 *I owe Colonel's Bicycles in Fort Worth a shout-out for looking at my bottom bracket at the end of day one and trying to magic some life back into those bearings.