Sunday, January 29, 2017.
Teams of FIVE cyclists, comprised of Men, Women or Co-ed, will ride a 61 mile course, in the safest and most rapid time possible.  Remember, this is a ride, and not a race.  Do it at your own risk.
Cyclocross and Gravel bikes HIGHLY recommended. Road bikes are not suitable!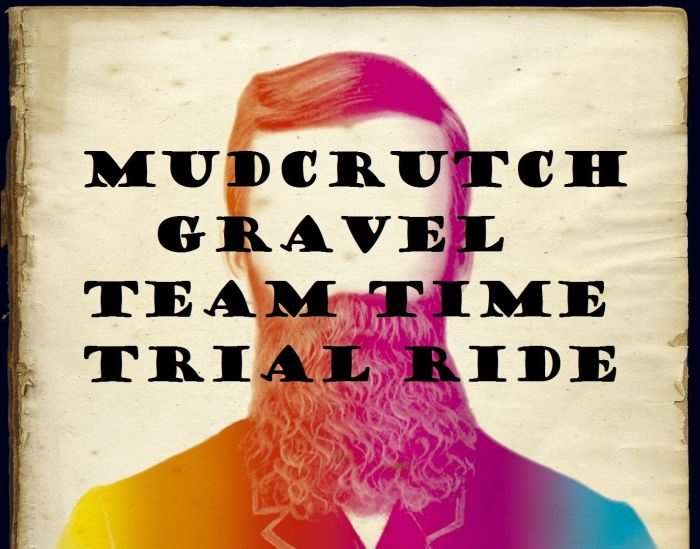 Timed Event:
Each team of five riders will depart at five minute intervals, with the clock stopping when the fifth rider crosses the finish line. There are three store stop options along the route, whether you choose to stop is your choice.
As alluded to earlier, cyclocross or gravel bikes are highly recommended. Terrain will vary from smooth pavement to washboarded, sandy, gravel or potholed limerock roads.
Riders are expected to follow the "Gentlemen's Code" and not put themselves, their team, or other road users at risk.
For this event, there are NO limitations on team members. By that we mean, we don't care about licensed race categories or such. If you want to bring along a full sandbagger team of all Cat 1's, have at it. The emphasis is on having fun!
Facebook Event Page for the latest updates.
Event Date, Time and Location Details:
When: Sunday, January 30, 2017. Meet at 9:30am, first team rolls at 10:15am.
Ideally, we hope get the first team rolling at 10:00am.
Meet (parking): Behind the Florida Welcome Center, right near Webb's Antique Mall – 245 SW Webbs Glen, Lake City, FL.
Directions: Interstate I-75, Exit 414.
Northbound I-75, turn Left after making the exit, drive under the Interstate, the Welcome Center is on the right.
Southbound I-75, turn Right after making the exit, the Welcome Center is on your right.
Price: FREE!
Ride Route: http://ridewithgps.com/routes/10237187
Strava Route (untested): http://www.strava.com/routes/3374184
DON'T TRUST THE AUTO GENERATED CUE SHEETS!
Post Ride:
Hang out at the Great Outdoors Restaurant. Drive south on 441 from the Welcome Center, to 65 N. Main St, High Springs, FL 32643 for food and brewskis.
---
Registered Teams:
Taiwan KOM JOM and the Gravel Cyclist Hip Squad – JOM, K-Dogg, Dr. Pain, Pfaff Daddy and Super Secret Special Team Member.
The Random Tandems of Bird Legs – Jack Attack, Jeff Optimus Prime, KK The Stoker, Jonathan T, Jodie The Stoker.
Inglorious Bastards 18 – Shannon Woodruff, Andrew Nicell, Jim Phillips, Scott Erker, Lambert Vaes.
Beast Infection – Julie Pitts, Anne King, Darla Woodall, Pauline Hazan, Tiffany Pellegrino.
Zee Squad – Bravo Bad To The Bone Brian, Charlie Choir Boy Craig, Kilo Krispy Kreme Kendall, Whiskey Wild Man Willy, Zulu Warrior Princess Zee.
Cog-N-Balls p/b Winter Park Cycles – Greg "Supa-Sprung Scratchy Nutz" Platt, Joey "Threepac Guatemalan" Gillman, Shawn " Cold Chinaman" Hebb, Ward "Mad Cow Fool" Bates and Andy "Janky Daddy" Mills.
Register (freebies) your Team here: